Innovation Taking Flight
When it comes to travel, what is the future of flying? Here are some insights into what's being developed right now and where things are headed.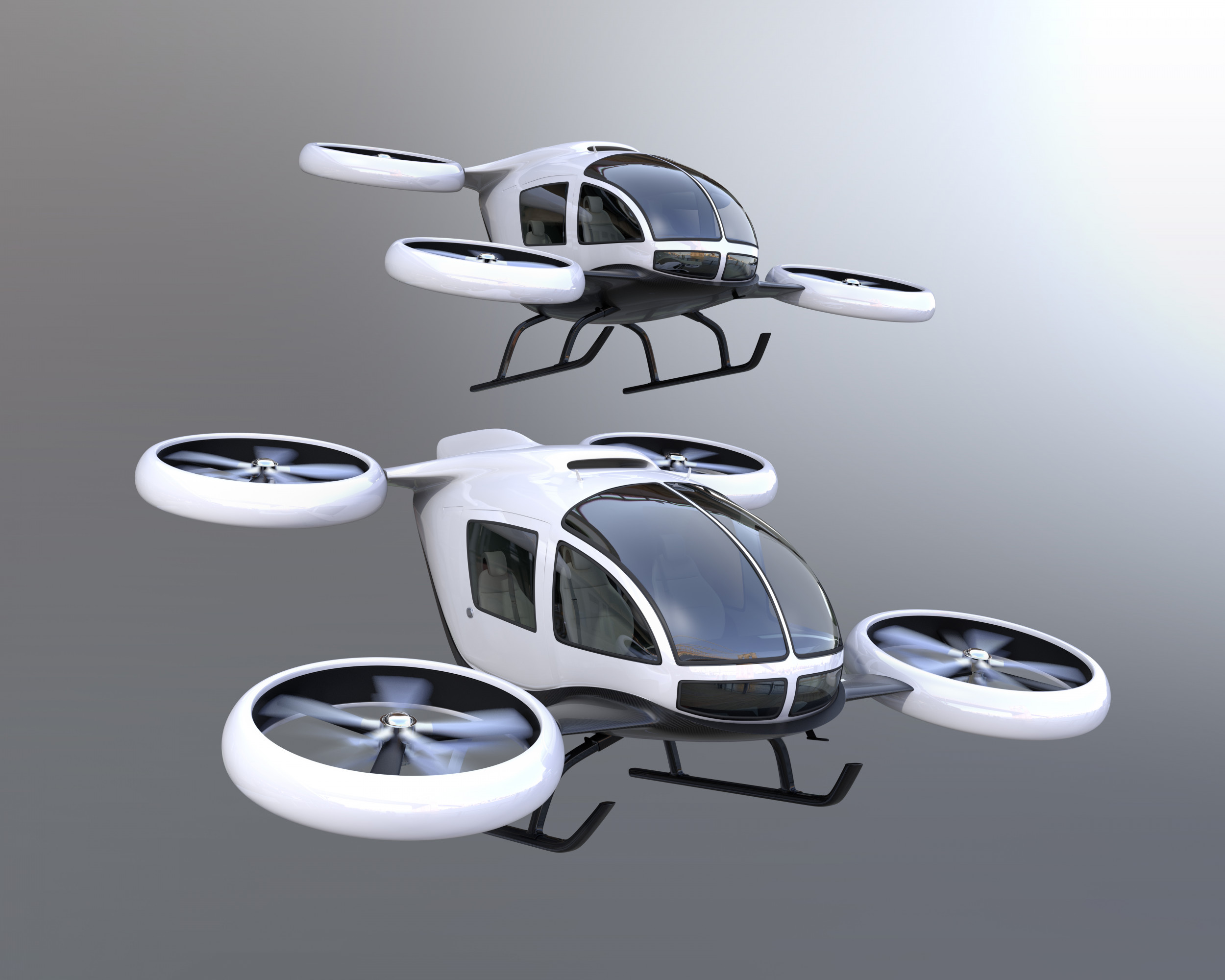 Planes, trains and automobiles: That's been the method of transportation for decades. But of course, in 2020 travel changed. For a period of time, it froze. In 2021 and beyond, travel will never be the same. After months of lockdowns, Americans hit the road and the friendly skies in size over Memorial Day weekend. It was the busiest travel event since the pandemic began. More than 7 million people traveled by plane, and it's estimated that 37 million people traveled by car. People were itching to get out and about and have some fun. There seems to be so much pent-up demand, and I believe the U.S. economy is set for a summer spending surge. The reopening of America continues.
This is the digital age. Innovation keeps disrupting most industries. That means that all companies need to stay current and anticipate the future, otherwise they run the risk of becoming obsolete.
Change is constant. It's evolutionary. So when it comes to travel, what is the future of flying? Here are some insights into what's being developed right now and where things are headed.
United Airlines shook things up with the announcement that it is looking back to the future with plans to invest in supersonic jet travel. United plans to buy 15 jets from Colorado startup Boom Supersonic with an option for 35 more jets. The planes are designed to fly at 1.7 times the speed of sound. That compares to 0.8 times for the majority of planes currently in circulation, which are subsonic jets. It's conditional on Boom's ability to design a plane that flies faster than the speed of sound safely and in an environmentally friendly manner. 2029 is the target for the first commercial flight.
The first supersonic jet was flown by Chuck Yeager in 1947 when he shook the world by breaking the sound barrier. The British-French Concorde, the first supersonic passenger jet, made its debut, dazzling passengers, in 1976. But its run ended in 2003. It was too loud, too expensive, too unprofitable. People repeatedly chose cost savings over speed. A crash in 2000 cemented its fate. The United announcement comes nearly two decades after the Concorde's last flight.
Developers today are also working on ways to make supersonic aircraft quieter. The loud sonic booms led the FAA to prohibit commercial supersonic flight over land in 1973. The most common Concorde route was transatlantic, between New York and London or Paris. It's crazy to think that, in this digital age full of innovation, air travel takes the same amount of time that it took in the 1960s.
That said, there have been other noteworthy innovations in air travel. Over the last four decades, fuel usage dropped by 45%. And innovators are working on a concept called urban air mobility, which involves electric air taxis that are being tested with proprietary electric vertical takeoff and landing (eVTOL) aircraft. The goal is to transform hours on the road into just minutes in the air.
One vehicle in development makes routine test flights from LAX to Newport Beach in just 15 minutes. These electric aircraft seat five people, which includes the pilot. It takes off vertically and flies forward using tilt rotors. They can travel as fast as 200 mph and can fly 150 miles on a single charge. That's really impressive. Through the use of an electric drivetrain and multi-rotor design, these aircraft are 100-times quieter than conventional aircraft. It is said to be completely silent in the air. So what might this all look like?
Imagine sky ports on top of train stations, warehouses and office buildings. No excessive noise, no yellow taxicabs going back and forth. Last-mile transport depots could encourage multi-modal commuting throughout the country and around the world. Innovative companies are pushing the boundaries of eVTOL.
The ultimate goal is to create new, more efficient and environmentally friendlier means of transportation. There are many players in this young space. Santa Cruz, California startup Joby seems to have an early advantage. France's AirBus is making a big investment in this futuristic form of transportation. Google is too, with its KittyHawk project. German startup Lilium has developed a presence in Florida and has visions of a fleet of jets shuttling people from Manhattan to John F. Kennedy International Airport in 10 minutes for just $70 a seat.
That gives a sense of what this might look like — and it could be fewer than three years away. An innovative tomorrow is happening today. The future is indeed here. It's an exciting time to be an investor.