Innovative Housing Complex in L.A. Seeks to Empower People With Developmental Disabilities
It takes a Village.
A housing development for people with intellectual and developmental disabilities is set to break ground in the Pico-Robertson neighborhood of Los Angeles after more than three years of planning and navigating pandemic-related obstacles.
The Village, a first-of-its-kind project, could serve as a model for inclusive apartment communities nationwide.
The Village wants to empower people with developmental disabilities to be more independent, with on-site staff and programs to help residents find jobs, enroll in college or trade schools, and learn other skills. California's lawmakers are mobilizing to push the project over the finish line, with a boost from the state budget.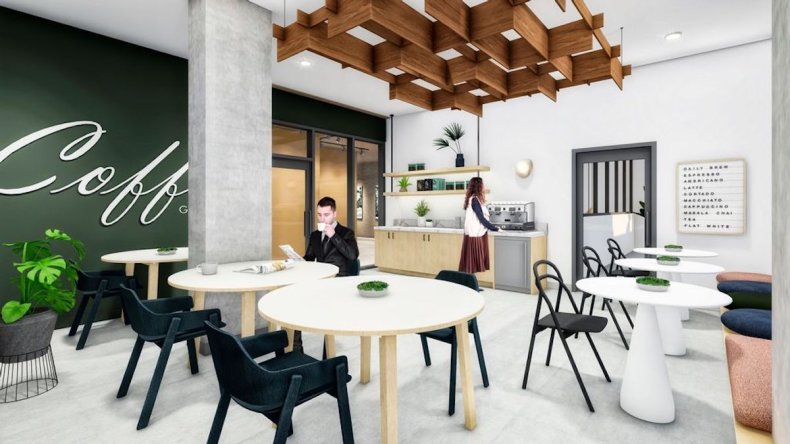 Last month, State Senator Henry Stern, D-Calabasas, wrote to leaders of the Assembly and Senate Budget committees to request $9 million in public funding for The Village.
"An undeniable concern of all families with special-needs children is: What will happen when I am gone?" Stern wrote.
Stern also cited statistics from the California Department of Developmental Services, a state agency that provides services and other forms of support for individuals with developmental disabilities.
"Currently, 75 percent of adults with developmental disabilities live with aging family members or caregivers," Stern wrote. "Additionally, 30 to 40 percent of America's homeless population are people with disabilities, and that number appears to be rising. Many people with developmental disabilities work minimum wage jobs while only 35 percent of people with disabilities between the ages of 18 and 64 have a job.
"Without economic opportunities, two-thirds of this demographic is left without the financial support necessary for independence. This is particularly relevant in California, where renters currently need to earn nearly 3 times the state minimum wage to afford average asking rents," he said.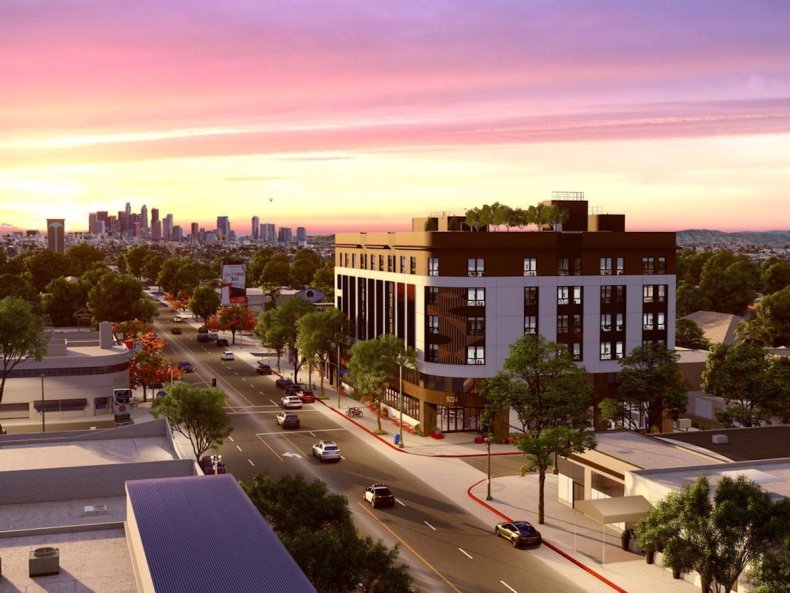 The Center for Social Development and Education at the University of Massachusetts-Boston conducted a study administered by Gallup and found only 44 percent of adults with an intellectual disability are in the labor force and 28 percent have never been employed.
The American Association on Intellectual and Developmental Disabilities said Medicaid "typically does not allow funds to be used for rent or other community-based housing-related costs." This often results in homelessness or institutionalization of people with IDD (intellectual and developmental disabilities).
Securing state funding could have a ripple effect elsewhere.
Localized community input is key when developing any social-service housing that is integrated into its community. The people of Pico-Robertson, a largely Jewish community in mid-city Los Angeles, have been consulted throughout the process.
"We see it as a two-way street with the community and the neighborhood," Dr. Michael Held told Zenger. Held is one of the co-founders of both ETTA, a nonprofit that has been serving people with IDD throughout the West Coast since 1993, and Cornerstone Housing for Adults with Disabilities, ETTA's sister nonprofit, which is spearheading the development of The Village.
"We've had many conversations with folks in that community — a lot of focus groups and other conversations — and the design of the building is specifically intended to enable neighborhood partners to come in and do activities there as well," Held said.
"As you're actually framing it and developing it, maybe you want to have a garden there. Maybe you want to have a coffee bar there. Maybe you want to have some other volunteer opportunities for people in the community to come into the building and participate so that they don't feel like a stranger there," he said.
The developers hope The Village will be a flagship community. They anticipate this model will be replicated throughout California and in other states that will grow exponentially over time. The rates of developmental differences, such as autism, have skyrocketed in the past couple of decades.
"The idea of this being a model for other communities, which is important to us, is based on demographic studies showing thousands and thousands of people who are at that cusp in their life of leaving or being ready to leave their parents' home, or their parents are aging," Held said. "They are often in their mid- or late-20s, and they want that independence — they want a housing environment that will support them to have that independence."
Held also said The Village is a housing model that can ensure people with IDD aren't isolated, help them develop their interests, and provide a sense of fulfillment by "being part of a neighborhood and not just a program."
The developers have overcome many obstacles to bring the project to life, including running a capital campaign, obtaining permits from the city and completing demolition safely during the pandemic.
"We're ready to roll, we have our property, we've demolished what's there, and we'll start building in a few months," Held said. Demolition on the site was completed during the spring, paving the way for breaking ground this fall. It is expected to be built in 24-months.
The Village development has garnered political support from elected officials who understand the dire needs of this population.
Held told Zenger about a conversation with assembly member Blanca E. Rubio, D-Baldwin Park, in which Rubio recalled her experiences teaching children with IDD. She would often wonder what would happen to them when they become adults. Before being elected in 2016, Rubio spent 16 years as a teacher in the Baldwin Park Unified School District.
"As an Assembly member and a teacher, I've seen how important it is for people who have intellectual and developmental differences to be empowered and supported," Rubio said. "The Village embodies that very disability acceptance and community building that we should all strive for."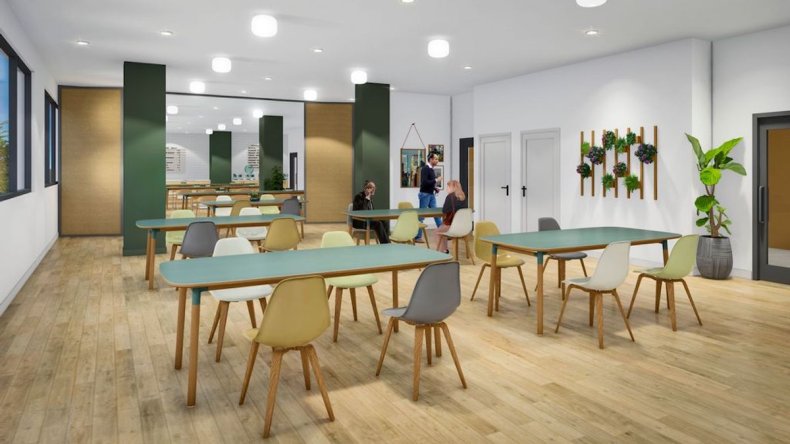 ETTA and Cornerstone Housing for Adults with Disabilities have been working in tandem since 2020 to bring The Village to life. While ETTA will offer expert services within the facility, based on years of supporting adults with developmental disabilities, Cornerstone has spearheaded the acquisition and development of The Village.
"The pandemic in particular shined a specific light on this need because it really made a person's sense of mortality that much more reachable," said Lee Taylor, Cornerstone's director of development, who runs The Village's capital campaign. "Many older adults that have an adult child living with them feel an even greater sense of urgency to find a home that provides not only shelter, but also enriching resources and a community that will support their child's growth."
Taylor emphasized The Village is a "fully wrap-around" community — not just an apartment, but a place where residents will have numerous vocational opportunities. Residents can have their meals served or learn how to cook for themselves.
"There's so much going into it, and that gives the families involved in this — the stakeholders that we know — just a tremendous sense of hope and peace."
This story was provided to Newsweek by Zenger News.