'Insatiable' Season 1 Recap: What Happened in the Last Season?
Insatiable Season 1 was a controversial hit on Netflix last year, with the streaming service revealing its was the ninth most-streamed of 2018 despite press backlash and near universally bad reviews.
With so much press coverage about what some viewers saw as its "fat-shaming" subplot, it is easy to forget what actually happened in the Netflix revenge comedy based around beauty queen Patty Bladell (played by Debby Ryan). Insatiable fans can read on for a full recap of Season 1, including its murderous finale.
What Happened in Insatiable Season 1?
The first season of Insatiable focused on Patty, a girl formerly taunted by her schoolmates as "Fatty Patty." However, after she gets into a fight with a homeless person, she has to have her jaw wired shut, leading her to lose weight. As her weight reduces, however, her rage increases and she plots her revenge on all the people who made her feel bad about herself.
After the fight, she is being prosecuted for assaulting the man, leading her to lawyer Bob Armstrong (Dallas Roberts), who decides to defend her. However, as they get to know each other, Bob also decides to coach her for the beauty pageants that would allow her to get her revenge on the girls who take part in these competitions who made her life hell.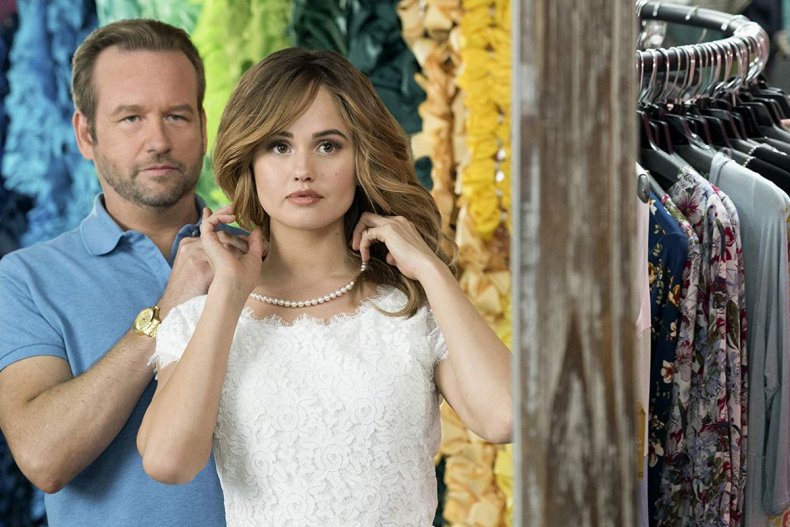 Bob is a former pageant coach who sees Patty at his big chance at a comeback after being disgraced in a past pageant. He is helped in his mission by wife Coralee (Alyssa Milano) and hindered by his nemesis, stage dad Bob Barnard (Christopher Gorham), whose daughter Magnolia (Erinn Westbrook) is Patty's main competition.
Along the 12 episodes of Insatiable Season 1, we meet a number of crucial other characters like Patty's new boyfriend Christian (James Lastovic) and Bob's own pageant mentor Stella Rose Buckley (Beverly D'Angelo).
At the end of Season 1, Stella Rose teams up with her daughter Roxy (Chloe Bridges) in order to take down Bob Armstrong, who had an affair with Stella Rose 20 years ago that Stella Rose still feels angry over. To do this, Stella kidnaps Patty and plans to kill her, making it look like Bob drove her to suicide. Patty escaped from this only to face more jeopardy with Christian.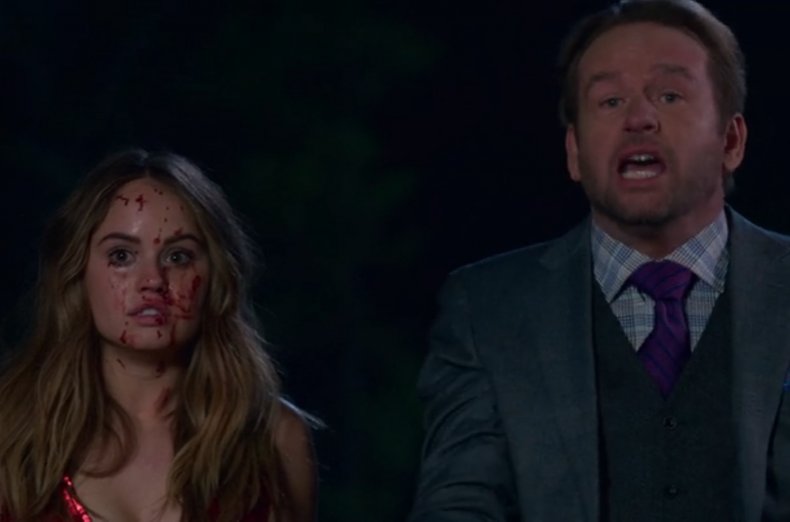 After she breaks up with him, Christian tries to win her back by kidnapping Magnolia. This doesn't work and after Patty releases Magnolia she and Christian have a confrontation where he brings up all the terrible things she has done, a list she adds to by killing him with a crowbar. She calls Bob and he helps her hide Christian's car, at which point Season 1 ends, with Season 2 picking up with them as they try to hide the rest of the evidence of Patty's murder.
Elsewhere in the season, Bob Barnard reveals that he is actually in love with the other Bob and the two begin an affair. Coralee tries to fix her marriage by setting up a thruple between her and the two Bobs, which backfired as Bob Armstrong leaves her for the other Bob⁠—a plot which continues to play out in Season 2 as Coralee and Bob divorce.
Insatiable Seasons 1 and 2 are streaming now on Netflix
'Insatiable' Season 1 Recap: What Happened in the Last Season? | Culture