'Insatiable' Season 2 Release Date, Cast, Trailer, Plot: When is the Netflix Show Back?
After a controversial first run, Netflix series Insatiable is back for a Season 2 full of what the trailer calls "really, really twisted" drama. Debby Ryan is back leading the cast as Patty, the beauty queen turned murderer out for revenge on all her former tormentors.
Season 2 looks set to feature more drama than ever, with new cast members, new crimes and new pageants for the characters to fight their way through. Here's everything you need to know about the release date, cast, trailer and plot of the new season of Insatiable.
When is Insatiable Season 2 out on Netflix?
Netflix have given the season a release date of Friday, October 11, when all 10 episodes of the series will be released.
As with most other Netflix releases, the episodes will be released at one minute past midnight PT, with the release date in your area depending on your time zone and time difference from California.
The first season of Insatiable is streaming on Netflix now.
Who is in the cast of Insatiable Season 2?
All the main cast members who survived the bloody Season 1 finale will be back for more, including Debby Ryan, Dallas Roberts as her lawyer-turned-pageant coach Bob Armstrong and Alyssa Milano as his wife Coralee.
Other stars of the first season returning include Christopher Gorham as Coralee's lover Bob Barnard, Kimmy Shields as Patty's best friend Nonnie, Erinn Westbrook as her nemesis Magnolia and Arden Myrin as rival pageant trainer Regina Sinclair.
One actor who is not expected to be back, however, is James Lastovic as Christian Keene, who ended up at the wrong end of a crowbar thanks to Patty in the finale of Season 1.
Joining them will be Grey's Anatomy's Alex Landi, playing a character called Henry Lee who, it was revealed in the Insatiable Season 2 trailer, is a male stripper whose ripped physique gets the show's characters hot under the collar. Another actor joining the cast is Crazy Ex-Girlfriend alum Vincent Rodriquez III in a as-yet-unrevealed role.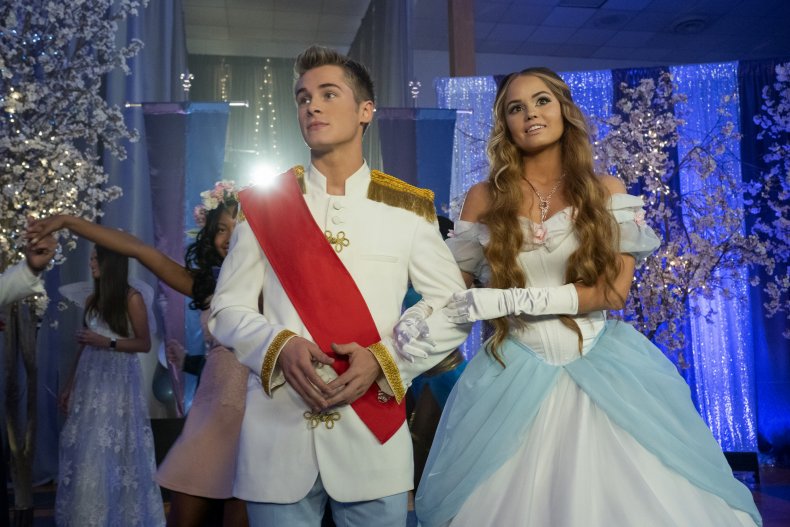 What will Happen in Insatiable Season 2?
After the plot of Insatiable Season 2 proved highly controversial, the show has kept under wraps what we can expect from the new season. Debby Ryan told W: "I'll say that we definitely step into a lot of the characters," but that is all that has been revealed so far.
Following Patty's murder of Christian in the previous season we know she is a murder suspect in the new season, which could spell trouble for her and Bob Armstrong, who helped her dispose of the body.
Is There a Trailer for Insatiable Season 2?
Netflix released a promo for the new season in September. It sees Bob Armstrong say "we're leaving all the drama behind," though that seems far from the case if the content of the trailer is anything to go by.
Among the events we get glimpses of S&M dungeons, male strips shows, a character stabbing cutlery into their own leg, as well as Patty stealing a car, pepper-spraying a classmate and starting a fight at an obstacle course. Insatiable Season 2, in other words, looks like business as usual for the Netflix show.
Insatiable Season 2 starts October 11 on Netflix