'Insecure' Season 3 Sneak Peek: Are Issa and Daniel Hooking up and Every Other Question We Want Answered in HBO Series Premiere
When the Season 3 trailer of HBO's Insecure debuted in July, it left fans with a million questions about all the adulthood drama their favorite characters may face when the show returns.
The last time fans saw Issa (show creator and star Issa Rae) on the Season 2 finale, she was knocking on the door of her ex-fling Daniel (Y'Lan Noel). Her best friend Molly (Yvonne Orji) was still having sexual relations with a married man, Dro (Sarunas J. Jackson), and Issa's ex-boyfriend Lawrence (Jay Ellis) —the one she cheated on with Daniel— was getting the last of his belongings out of their former apartment.
The Season 3 trailer dropped a ton of hints on what fans can expect to see when Issa and Molly return to the small screen on Sunday, like the fact that they both are still somehow intertwined with their former flames, Daniel and Dro respectively, but there are still have a few questions we hope will be answered in the Season 3 premiere. Check them out below.
Why is Issa still living with Daniel?
Issa's broke. That's why she'll still be sleeping on Daniel's couch come show time on Sunday—or at least that's the reason why she can't live on her own according to her good friend Kelli, who looks over Issa's sad bank records and poor credit score. "Right now you don't have enough money to move out on your own," Kelli says in the clip. But is that really the real reason why Issa's still shacking up with a man she's had feelings for since she was in high school?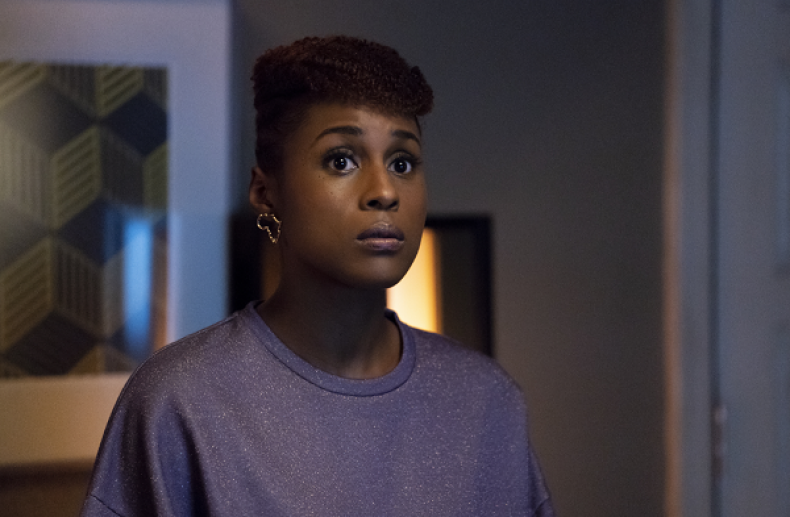 Are they sleeping together, and if not, why not?
Issa tells Molly she's not hooking up with Daniel in the trailer, but she is thinking about it. Considering their steamy history, how much longer can they go before they wind up in bed? Given all the sensual and seductive glances Issa and Daniel keep giving each other throughout the trailer, we can't imagine that they'll be able to keep their friendship strictly platonic for long. That is unless they'll be getting new love interests to obsess over.
Is Molly still Dro's side-piece?
Molly was seriously contemplating breaking ties with Dro, who has an open marriage. That obviously didn't go as planned (re: Molly's final scene in Season 2). She seems to be considering ending things with him again in Season 3. "Dro, I had to put him in his lane," she tells Issa in the sneak peek. The only problem is as the trailer continues, Molly's seen making out with Dro, which leaves room to wonder how serious she actually is about putting him in his lane.
Is Molly's new firm better the last?
A huge portion of Molly's storyline in Season 2 revolved around her work experiences at a law firm. Despite being one of the only black females there, she still managed to become one of the top players at the office. Yet she made significantly less money than her subpar colleagues and any consideration for a raise or promotion seemed to be off the table. When Season 3 premieres, Molly will be starting a new gig at a predominately black law firm, but from the looks of the sneak peek she'll still have some major challenges there too.
Where is Lawrence?
Ellis' character was nowhere to be found in the trailer, and odds are, he'll be missing in action for all of Season 3. Like most couples who go their separate ways, Lawrence went in a different direction after saying his final goodbye to Issa in the Season 2 finale. Rae said she wanted to "stay as true to life as possible" when asked about Lawrence's whereabouts during a July interview with Vulture. "They had a great conversation at the end of season two and it was just about like, hey, she's moving [in with] Daniel," she said. "You never see the exes again. And it's okay! You gotta explore life without Lawrence."
Insecure Season 3 premieres on Sunday at 10:30 p.m. on HBO.