Here's How 'Insecure' Mainstays Kelli and Trina Stole the Show Last Night
It was a Thanksgiving to remember in the third episode of Insecure Season 4 on Sunday.
Lawrence (Jay Ellis) and Condola shared their first holiday together, which ended miserably. Issa (Issa Rae) and her brother indulged in margaritas and Mariachi. Molly (Yvonne Orgi) took the first step in repairing her broken relationship with her father and enjoyed spending time with family—although she was disappointed in Issa breaking their Thanksgiving pie-eating tradition.
While it seems as though Issa and Molly's friendship is headed toward a breaking point, there is an interesting new bestie development happening elsewhere in the Insecure universe. Fans were tickled to see Kelli (Natasha Rothwell) sipping on holiday drinks at her Thanksgiving party attended by her aunts and a special guest: Trina (Elle Lorraine), the slick-mouthed single mom that lives in the building where Issa is property manager.
After enduring his first big fight with Condola on episode 3 titled, "Lowkey Thankful," Lawrence, at home alone, takes a scroll through his Instagram Stories. And that's how viewers catch a glimpse of Kelli's video, and the moment she opens the door for her surprise visitor, Trina, whose feisty son Benjamin (Anthony Carr Jr.) is standing at her side.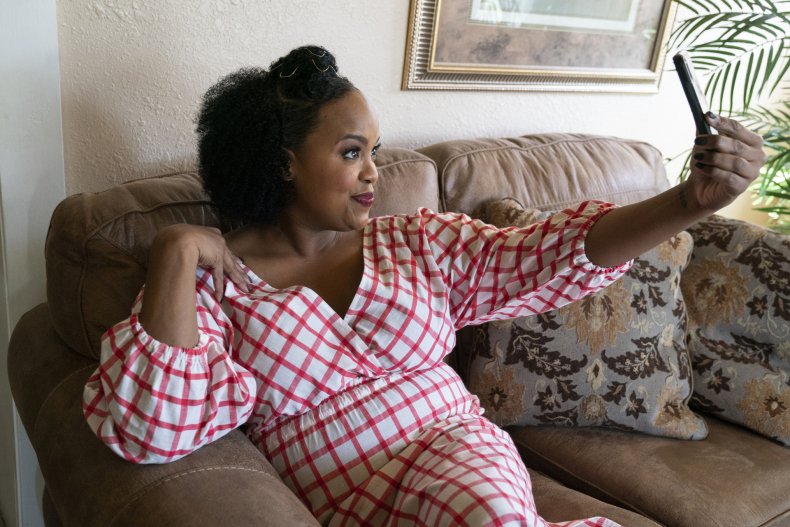 Apparently, the women must've really hit it off at Trina's "nasty party" following Issa's mixer in the season premiere. Rothwell confirmed as much in a series of tweets on Sunday.
"You KNOW Kelli went to Trina's nasty party and now they hang!!! #InsecureHBO," Rothwell wrote, later adding, "KELLI AND TRINA FIXIN' TO TURN UPPPPP!!!"
If all the drama that's unfolded so far in the season has clouded your memory, here's the quick version of how Kelli and Trina ended up becoming friends: Issa hired Kelli to play bartender at her block party mixer in the season opener. Trina, who lives in an apartment above Issa, attended the event much to her super's dismay. After Issa's relaxed and formal mixer, Trina announces she's hosting an afterparty at her place, which Kelli attends, and the rest is history.
The show never depicts what all went down at Trina's party that caused her to get an invitation to Thanksgiving dinner, but Insecure devotees were thrilled to learn of this new bond. They only wished they could've got a more detailed scene of the women interacting.
"Can we get an extended episode to see what Kelli and Trina had going on at the Auntie Function? I ain't see not one plate #InsecureHBO #InsecureThanksgiving," one fan wrote on Twitter.
See a few more reactions to Kelli and Trina's budding friendship on Insecure below.