'Insecure' Season 5: Will There Be Another Season of the HBO Show and When Will It Air?
HBO will air the current season finale of Insecure on Sunday, June 14, with the show sure to provide an ending that will leave fans of the Issa Rae comedy desperate for news of Season 5. There is good news for those fans, however, as Insecure has already been renewed for another season.
This was announced by HBO in May 2020, four weeks into the show's current season. At the time, the network's executive vice president Amy Gravitt said in a statement: "We're thrilled that Issa, [executive producer] Prentice [Penny], and the whole Insecure team will be getting back together for a fifth season. As we laugh and cringe with recognition, their stories make us all feel a little less alone in the world."
Issa Rae herself also shared the news, writing on Twitter: "Grateful to officially come back for Season 5!"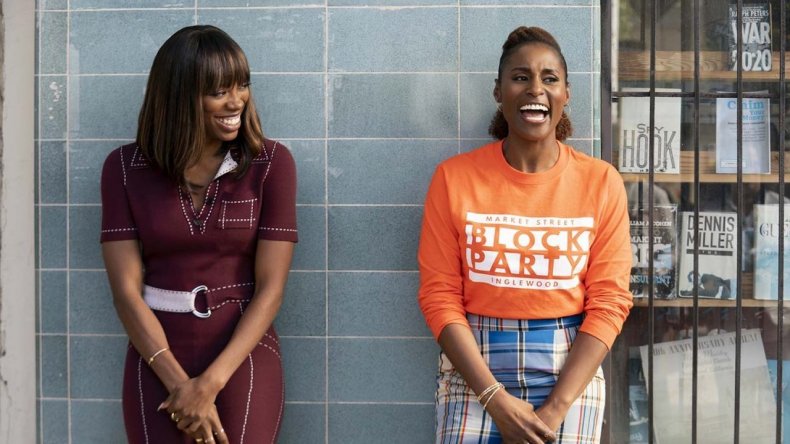 The creator of the show has also revealed that she has already started writing Season 5.
Speaking to Variety in mid-May 2020, Rae said: "We started the writer's room [for Season 5] last week as well, so we are in it. It feels really good to be back. And it's like my only social interaction right now is just the weird virtual writer's room. So that part is really exciting."
Though the show has got a start on Season 5, Rae also expressed concerns about meeting the show's usual release date due to the impact of Covid-19 on TV production. She told Variety: "In short, I guess it depends on where we are, you know, six months from now when we shoot.
"Obviously we have a schedule where we're supposed to shoot, but who knows if we're going to meet that. Who knows if we're even going to be able to come out next year, so there's just so many 'if' factors."
The release dates of the various seasons of Insecure have been all over the calendar. Season 1 came in October 2016, with Season 2 following only nine months later in July 2017. There was then 13 months between that and Season 3, then a much longer 20-month wait between Seasons 3 and 4.
These increasing lengths of time between seasons, combined with the possible impact of the coronavirus, means that fans might not get more from Issa (played by Issa Rae) and Molly (played by Yvonne Orji) until 2022.
However, star Jay Ellis has hopes that the show will be back in 2021. He told Entertainment Tonight: "I do think that now we have a bit of a normal hiatus. And now we're in the middle of this coronavirus, so that kind of helps give us a bit of a break—but I think we'll come back at a normal time."
Insecure Season 4 is streaming on HBO Go, HBO Now, and HBO Max.