Inside the 2018 World Cup Teams' Hotels and Training Camps in Russia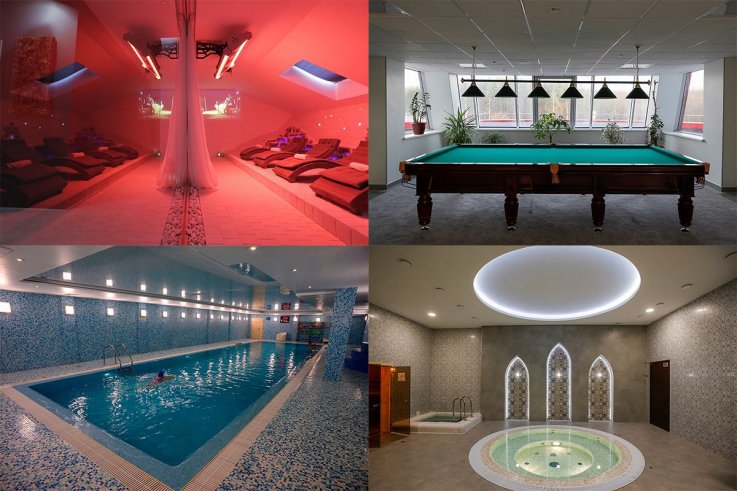 Amid mounting excitment, soccer teams from around the globe have arrived in Russia ahead of the FIFA 2018 World Cup.
Shortly after the squads touched down, they were whisked to their plush team bases, which include a training area as well as a hotel fit for world-class athletes.
Soccer is big money—the French team alone is worth $1.27 billion on the market, according to Statista. Players are used to a luxury lifestyle, and this is reflected in their World Cup digs. There'll be no two-star motels here, although some team bases certainly look better than others.
Photos from inside these soccer star hideouts show all the luxury trappings you might expect. There are gold-plated elevators, huge swimming pools, spas with glistening tiles and even a foosball set, if players can't get enough of the beautiful game.
Locations are important too. Many teams are staying within distance of the site of an upcoming match. The teams will get a taste of Russia's spectacular nature: the Uruguayan and Tunisian footballers are surrounded by pine forests, while the Swedes will soak up the sun in their southern resort on the Black Sea waterfront.
While the Saudi Arabian team aren't likely to stand out on the pitch, it seems they will at least be able to score some culture points. They'll be staying in an Art Nouveau hotel in St Petersburg, near the Winter Palace and the Arts Square.
We've collected some of the best images of team bases to make you even more envious of the world-class players and their luxury lifestyles. Even the sting of an early elimination from the tournament could be soothed by a stay in these palatial getaways—come in and take a look around.