Inside 'The Bachelorette' Star Zac Clark's OxyContin and Heroin Addiction, Recovery and More
Season 16 of The Bachelorette has had its fair share of heavy conversations, and Tuesday night won't be any different. After last week's Black Lives Matter conversation, Zac Clark will open up about his past as a drug addict and alcoholic in another emotional date.
Clark, who was married once before (just like Bachelorette Tayshia Adams), will let her into his past during a one-on-one date. This includes admitting he's a recovering addict who saw his former substance abuse affect his marriage.
The topic is undeniably deep. While the exact details he'll share with Adams on-screen are unknown before the episode airs, an article from 2014 reveals all of Clark's history with heroin, OxyContin and other serious drugs. Clark spoke to students at Alvernia University in Pennsylvania about drug abuse and the dangers it brings.
In the conversation, as captured by Pennsylvania newspaper Reading Eagle, Clark admitted his first drink—a Miller High Life—caused "15 years of lying." "Don't let this suit fool you," Clark told the students. "I am a degenerate alcoholic and drug addict."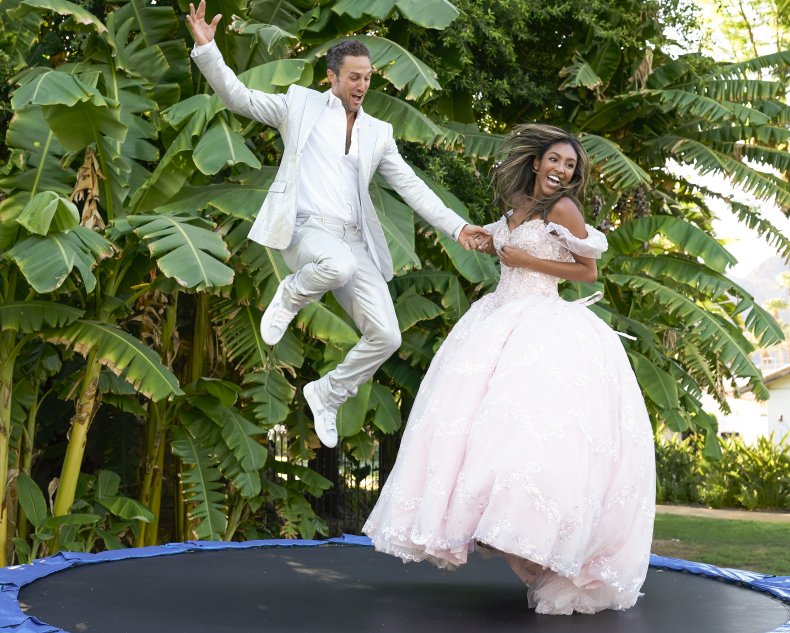 Clark, who is 36, even spoke to how his drug addiction affected his marriage. Instead of preparing for his wedding, Clark was busy trying to secure drugs for his honeymoon in St. Thomas. "I have got to leave the country for 10 days and for a guy with a serious, serious drug problem, that's not cool," he said.
A giant medical scare made Clark's addiction even worse. After doctors discovered he had a brain tumor, Clark used the medical diagnosis as an excuse to access heavy drugs like morphine, he noted in the talk. His addiction eventually came to a startling halt when he was arrested for both driving under the influence and possession of crack cocaine.
Clark has since turned his life around. As he did at Alvernia University, Clark uses his own recovery to advocate for the health of others. He's the co-founder of Release Recovery, a recovery home organization that aims to create strong foundations for those entering the recovery process from drugs or alcohol.
The group has three recovery homes in New York. "Through our individualized 4 Tier recovery program, clients will learn to nurture their recoveries, gain the skills to pursue their ambitions, explore healthy and productive outlets for self-growth, and ultimately practice sustainable self-sufficiency," the website explains. "Release is more than just a place to live. Release is a community dedicated to helping clients discover their potentials and live their best lives."