Inside the DSK Rape Case Collapse: The Prosecutors' Story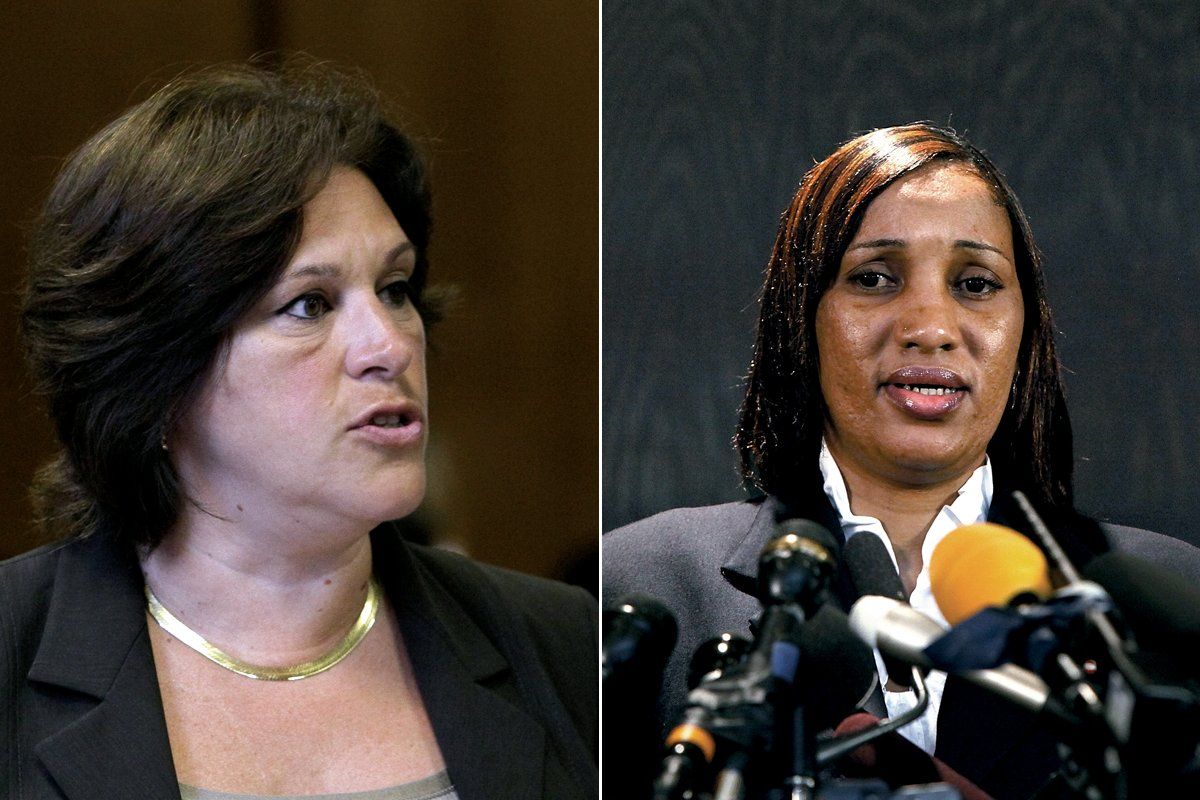 Raised voices reverberatedthrough the Manhattan district attorney's office. For two straight days in early June, prosecutors had been interviewing Nafissatou Diallo, the hotel chambermaid who claimed Dominique Strauss-Kahn had tried to rape her and forced her to perform oral sex. But interviewing was no longer quite the word. Grilling would be a better fit. The two lead prosecutors were women, and earlier they had been moved to tears by Diallo's story of the alleged assault by the powerful head of the International Monetary Fund and tales of her suffering in Africa. Now she'd admitted to so many lies about her past that her case might be unwinnable.
When Diallo's lawyer, who was out of town, got wind of the crisis in the D.A.'s office, he went on the offensive. Kenneth Thompson, the son of a woman cop and himself a former prosecutor, began an extraordinary campaign to discredit District Attorney Cyrus Vance Jr. and his assistants. Among his strategies: making Diallo's identity public by allowing her to give exclusive interviews to Newsweek and ABC News.
Suddenly, as the attorneys who were supposed to be protecting the alleged victim's interests fought rhetorical battles against each other in letters, in legal memos, and on the courthouse steps, Strauss-Kahn and his team found themselves in the enviable position of spectators to the self-destruction of the criminal case against him. Last week, 100 days after DSK's arrest, he walked out of court a free man, with all the charges dropped.
So, is Strauss-Kahn "innocent"? One would be hard-pressed to use that word. It's rare in sex-crime cases that so much physical evidence backs up a victim's account. "The fact of a sexual encounter was and is corroborated by forensic evidence, and the very brief time period inside the hotel suite strongly suggested something other than a consensual act," as Assistant District Attorney Joan Illuzzi-Orbon told the court in July. And even when Illuzzi-Orbon moved to have the case dismissed last week, that part of the picture—the hard evidence—hadn't changed.
And Diallo? Her biography is, in fact, a long chronicle of victimization in Africa and in the U.S. She has neither the intellectual nor the financial resources to survive without her job as a maid, or to capitalize on her humiliating celebrity. She can't read or write. And the gamble that in years to come she may collect a settlement from Strauss-Kahn is not a good bet, now that he's on his way back to Paris. He may no longer be the leading contender to win the presidential elections there next year, as he was before his arrest. But he's brilliant and versatile, he's still got powerful friends, and France is his home turf.
The decision to dismiss was based on a "careful and deliberative review of all the evidence," Vance said. Questions about the maid's story appear in hindsight to have made the outcome almost inevitable, and there were hints of trouble from the start. Illuzzi-Orbon was a 23-year veteran of homicide prosecutions—not sex crimes—and the head of Vance's new Hate Crimes Unit when he put her in charge of the DSK prosecution. Another assistant prosecutor, who'd headed the Sex Crimes Unit for many years, had been moved aside and was on her way out. Illuzzi-Orbon had a reputation as a bulldog in the courtroom. Friends of Diallo say she told them she'd never lost a trial, and she didn't intend to start now. But rape prosecutions weren't her specialty.
The sex-crimes expert on the team was Ann Prunty, and according to witnesses, she was the one shouting at Diallo last June. Prunty had won a conviction and a 422-year jail sentence for a man who raped and tortured a Columbia University student in 2007. Prunty had told the jury in that case that the rapist had picked the wrong victim: "She's a reporter. She can make careful and informed observations. She's good at recording it accurately, on paper, or in her mind."
Nafissatou Diallo just wasn't that kind of victim.