Inside the Last Bohemian Apartments of Manhattan's Storied Hotel Chelsea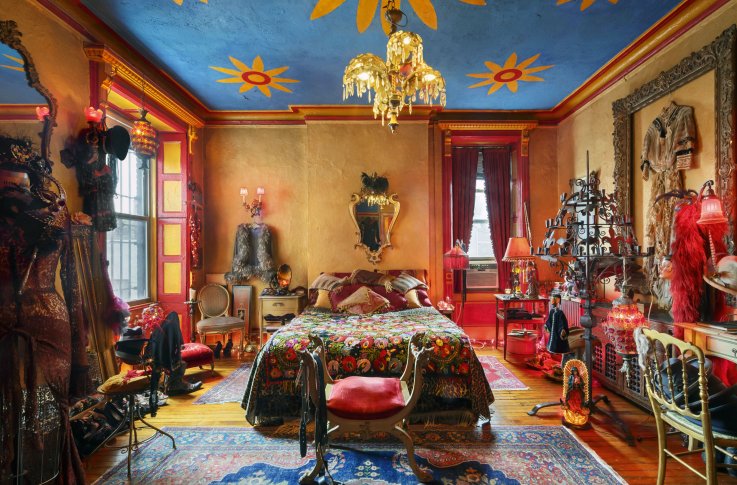 The history of the Hotel Chelsea is chock-full of stories of bohemians, artists and other creative types who lived and thrived in one of New York City's original cooperative buildings, built in 1883.
Some of the cultural icons who once called this hotel home? Arthur Miller, Jackson Pollock, Janis Joplin, Patti Smith, Andy Warhol, Dylan Thomas, Bob Dylan, Rufus Wainwright and Betsey Johnson are just some of the famous occupants of one of the most storied New York City residences in history.
But after a handful of management changes and multiple attempts to push out residents, those who have found sanctuary in the hotel have struggled to keep its reputation alive.
When writer Ray Mock and photographer Colin Miller decided in 2015 to document the lives of those still living in the hotel, they were unsure of what they would find. So much change had taken place since the heydays of the raucous 1960s that it was unclear if the spirit of the Chelsea truly lived on.
While times have changed, Mock and Miller discovered through documenting the intimate lives of these stalwart residents that the hotel's bohemian spirit still prevailed. Their book, Hotel Chelsea: Living in the Last Bohemian Haven, opens a window into this world, featuring the quirky décor and style of these New York aesthetes with their equally colorful and eccentric lives.
Through the process of writing the book, "what we discovered was not the Chelsea of the Beats, Janis Joplin, or Patti Smith but a community of residents no less serious about their lives, their work, and their art who were determined to fight for their own well-being as well as the building's legacy," Mock and Miller write.
Take a look inside the private lives and homes of the last bohemians of Hotel Chelsea.
The photos in this slideshow are from Hotel Chelsea: Living in the Last Bohemian Haven, published by the Monacelli Press, with text by Ray Mock and photography by Colin Miller.