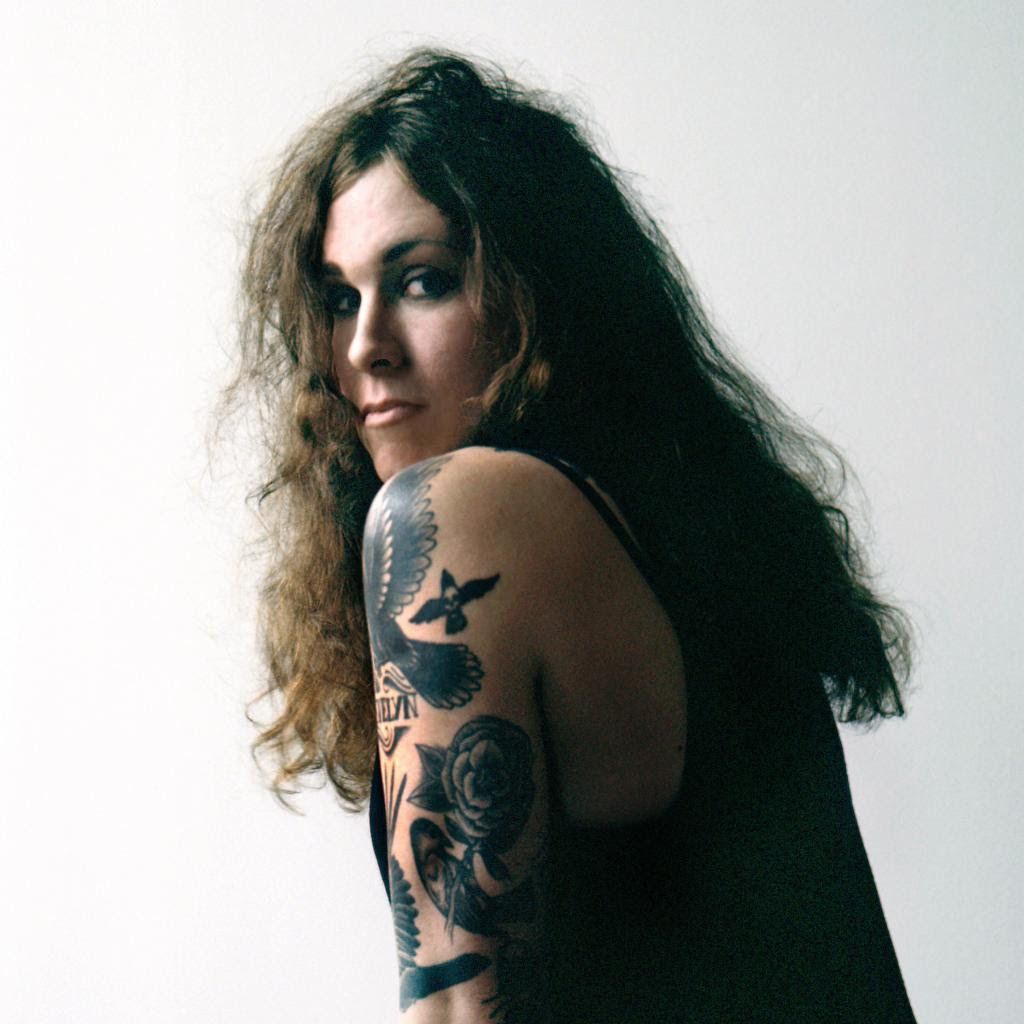 It's been two and a half years since Against Me! vocalist Laura Jane Grace came out as transgender, and another nine or so months since Grace and her band channeled that experience into 2014's Transgender Dysphoria Blues, one of the year's most stunning records.
Given the hamster-wheel pace of Grace's recent career trajectory lately, that's ample time to reflect on a remarkable few years—and why not on the eve of National Coming Out Day?
"I've had a couple of moments recently where I've been able to reflect on literally how many miles I've traveled this year," Grace told Newsweek recently, speaking from her tour manager's house "in the middle of nowhere, Michigan," where she has been working on a few new songs. "And all the experiences and memories. Sometimes you don't realize, Oh wait, things are not so bad right now."
That reflection comes today in the form of True Trans With Laura Jane Grace, an AOL original series that debuts four episodes today, as well as a memoir-in-progress written in the form of a collection of tour journals.
"I wasn't really familiar with AOL Originals before being approached with the idea," Grace admitted. "I said, Obviously this is what I'm doing, I'm on tour, so this is going to have to revolve around that, with the band as a backdrop.... I just want to meet these people and have a conversation about gender."
The process was more hectic than she anticipated. "It was kind of crazy waking up in the morning and literally putting on a wire and having five people following you around. I'm able to desensitize myself to it, but it does make me uncomfortable when I see it making someone else uncomfortable."
In the series, Grace opens up on her journey since first recognizing her gender dysphoria as a child (she was born Tom Gabel) and, decades later, announcing her transition in May 2012, though she's one character among many: True Trans, on Grace's direction, features conversations on gender and transitioning with trans people across the country, including fans and strangers. Those cameos include singer-songwriter Our Lady J, Marine-turned-activist Blue Montana, adult film producer Buck Angel and trans organizer Jen Richards.
"Unfortunately, the biggest similarity you'd see [between the interviewees] is that families weren't accepting," said Grace, who hasn't spoken to her own father since coming out. "When you have backgrounds as diverse as Marine Corps, whatever, there was a real kind of spread to people, generationally speaking, too. Buck [Angel] in particular transitioned in the '80s. The differences between then and now are not comparable, really."
In a poignant scene, Grace describes meeting a group of trans women about a decade earlier, with her bandmates, who laughed at them. Since then, trans awareness and acceptance has progressed at a breakneck pace. Grace, meanwhile, has become the most well-known rock musician to transition, an experience she'll tackle at greater length in a book that she's finishing up now.
"It's kind of a collection of tour journals," Grace said. After transcribing all of them, she realized they amounted to nearly a million words. "I've kept journals from touring since I was 17 or 18 years old. [It's] kind of like Henry Rollins's Get in the Van, but a little more transsexual."
And though Against Me! is not yet done touring behind Transgender Dysphoria Blues—the band is on the road with the Gaslight Anthem this month—Grace has begun working on songs for its follow-up.
Asked if she's lost any fans since coming out and releasing Blues, she was silent for a brief second.
"If so, it's probably the ones you want to lose," she replied.
Watch the first episode of True Trans below.