Inside The Life Of An Instagram Famous Pet: How One Dog Became A Star
Winston the White Corgi gets recognized or stopped for a photo on the street at least once each time his owners take him for a walk near his Manhattan home. His unique white coloring as a corgi makes him distinctive and has led him to be called the unicorn of corgis, affectionately shortened down to the nickname "unicorgi" by his fans.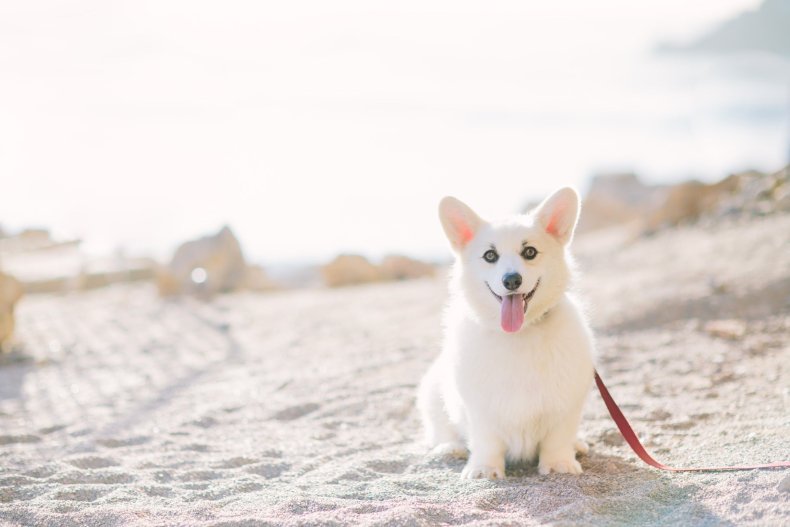 The 6-year-old corgi has over 275,000 fans and growing following him across Instagram, Facebook, Twitter and Youtube. His largest single fanbase is on Instagram with 228,000 followers, which even includes celebrities like Antoni Porowski from Queer Eye.
His "proud momager," Tina Kim, is flattered but not surprised by his celebrity following. In an interview with Newsweek, she explained, "Winston gets a lot of love from everyone. We get to live vicariously through him."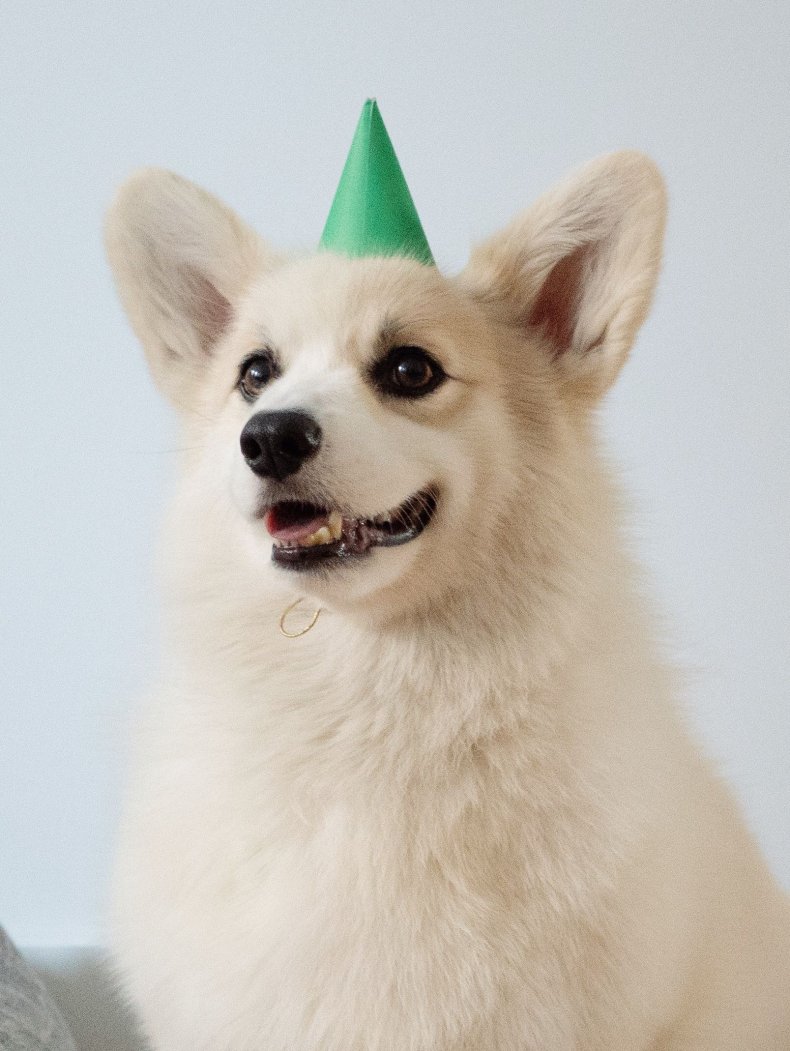 With the help of her husband David, Kim creates and posts content on Winston's multiple social media accounts along with managing Winston's corporate partnerships. But she clarifies that taking on this heavy role was never part of the plan in getting a corgi puppy.
"When we first got him, we had no intention of putting him on Instagram," Kim said. "It started very naturally because of people's requests."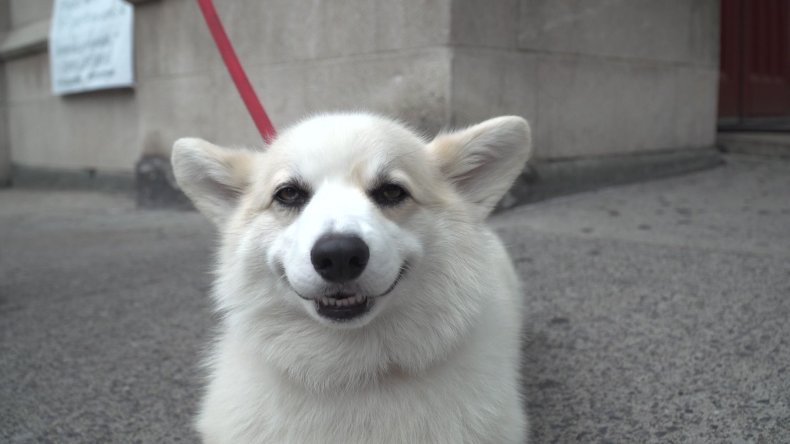 Though their small family resides in New York now, Kim recalls moments during their time in Los Angeles when Winston actually stopped traffic.
"Winston would draw a lot of attention from people. When we were living in L.A., folks would literally stop in the middle of the street, jump out of their cars with their cameras, wanting to see Winston and take pictures of him," she continued. "And then the next question was: 'Does Winston have some type of Instagram?'"
She and her husband did not expect Winston's fur to fully lighten to white when they first brought him home but as the inquiries continued, they realized that there was an audience interested in learning more about the corgi dog with the distinctive color.
"We saw that there was a unique quality about Winston that people took to, they really liked who he is," said Kim. "So we thought, 'OK, why not utilize social media as a way to spread the word of who he is?'"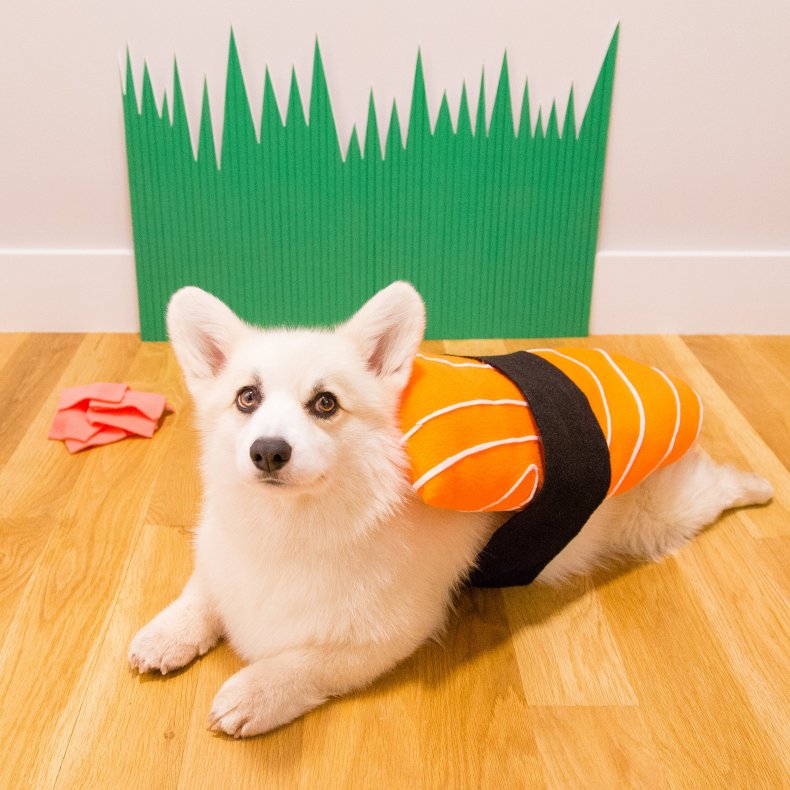 Within a year of creating Winston's Instagram account, he hit 100,000 followers. Kim admits that at the start, she and her husband were not savvy Instagram users.
"At that point, we had no idea what this was becoming," she shared. "I had to strike up a conversation with my husband to say, 'How are we going to continue to invest in this?' because it just became such a big thing."
Since then, Winston has taken on multiple corporate partnerships, ranging from American Express to Samsung to Netflix and even Warby Parker. Since both of his owners work full-time jobs outside of managing Winston's accounts, they are selective about these partnerships and brands they commit to partnering with, choosing ones that Kim says, "Give us enough leverage and creative freedom to really build in what they're doing with Winston's brand and personality."
Even though Winston obviously isn't involved on the business side of things, his owners do believe he has a sense of his fame and star power. They even note there are days when "he doesn't want to pose for the camera" so they respect his wishes.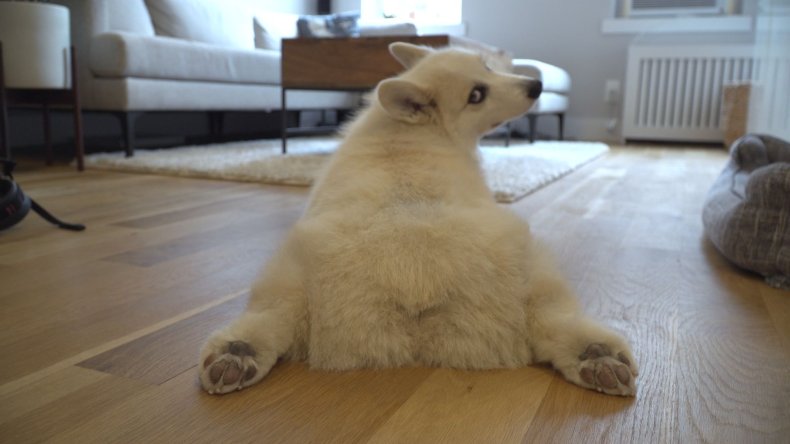 "He's definitely not the one that's looking at his insights on Instagram or looking at how many likes and comments a post gets," Kim clarified. "But when we're walking along the street, for example, he'll look up and wonder why people aren't stopping us... he's used to getting a lot of attention and now he kind of expects it, so we call him a diva in that sense."
For any other dog owners out there who want to share their pet's life on Instagram, Kim's best advice is to be prepared "to be open to the public eye and what your dog represents in other people's lives." Even though a 20-minute walk can stretch into an hour due to stopping for photos with fans, Kim recognizes that a lot of Winston's followers see him "as their pet," so having a famous companion calls for patience.
"I wouldn't say there's any kind of special sauce for making him famous or making any dog famous," she summarized. "A lot of his growing popularity is due to the fact that he has a natural charm."