Inside North Korea's First Beer Festival: Pretzels, Pyongyang Lager and Propaganda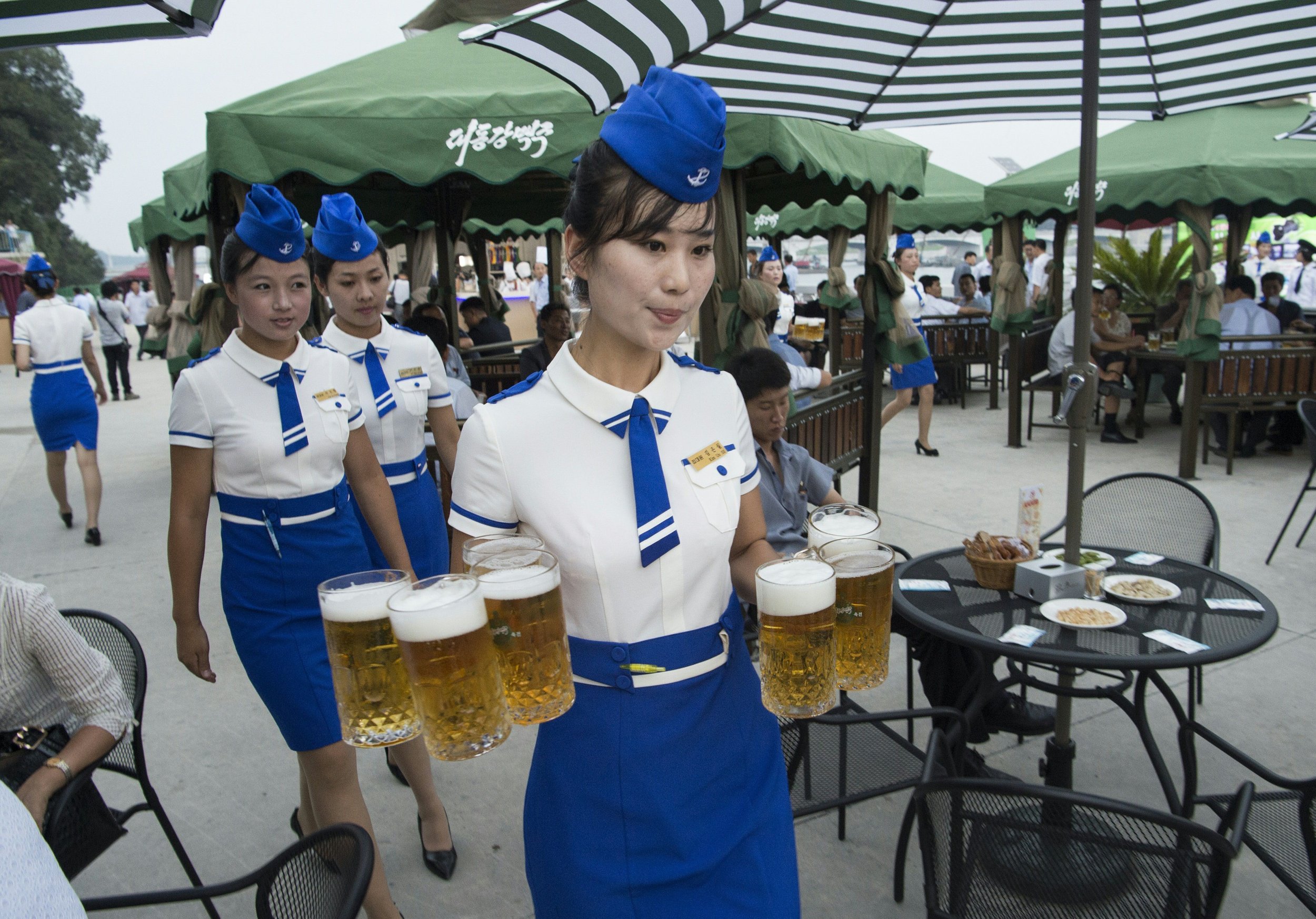 North Korea has launched its first ever beer festival and video footage from the event shows citizens kicking back and enjoying a little freedom—or at least appearing to.
In the capital of Pyongyang on Friday, the festival reportedly drew over 800 residents, tourists, and foreign guests, according to the Chinese news agency CCTV+.
Visitors were serenaded with patriotic songs on one of the city's most famous landmarks, the Taedong river pier, and there was a supply of Pyongyang's home brewed Taedonggang beer, which takes its name from the river, reportedly costing between 39p and £1.95.
In a rare glimpse of life inside the oppressive state, photographs and video footage show revelers tucking into fried chicken and watching live music performances.
To celebrate the opening of the festival, 500 guests were invited to drink for free for the first two hours, before being joined by the public. For the rest of the event, people can be seen snacking on pretzels and edamame beans as giant screens show propaganda.
The festival, which is expected to run for another 20 days, began just days after North Korean leader Kim Jong-un threatened to launch a nuclear strike on the United States, which he accused of attempting to invade the country.