Inside Trump's White House? Obama Documentary Producers Open to Follow-Up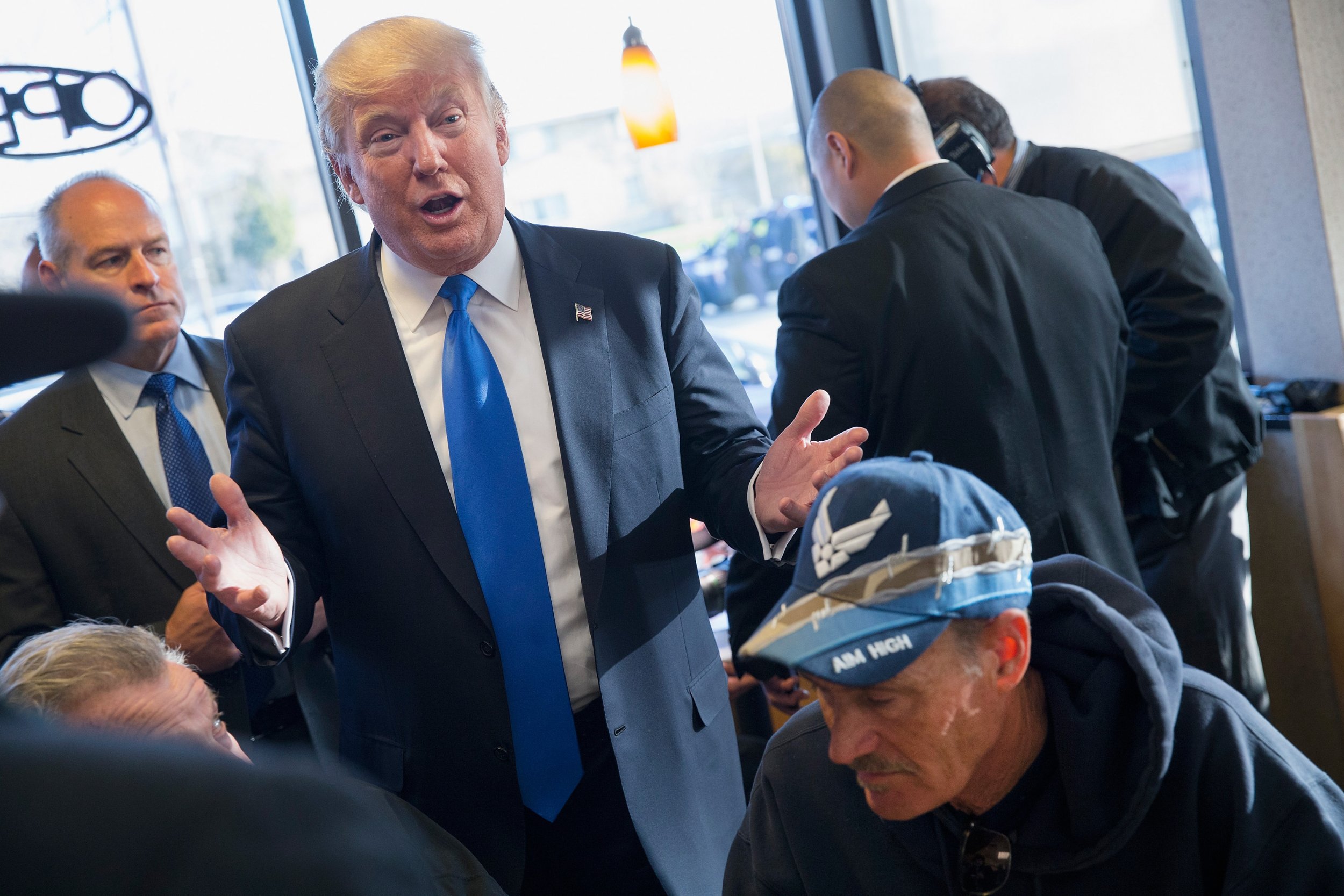 British viewers have been thrilled in recent weeks by BBC Two's unprecedented look at Barack Obama's two terms as U.S. president in Inside Obama's White House. The four-part documentary series, which drew to a conclusion on Tuesday night, featured first hand accounts of the highs and lows of Obama's presidency through interviews with some of his closest aides such as Rahm Emanuel and David Axelrod.
But as the countdown clock ticks to the next election in November, and the end of Obama's reign, one of the show's most senior producers tells Newsweek they hope to produce a similar documentary for the next president.
Yes, even Donald Trump.
"That would be colorful, wouldn't it?" said Mark Wood, CEO of Zinc Media, when posed with the prospect of Inside Trump's White House.
Zinc Media is the parent company of Brook Lapping, the production company that spent two years filming Inside Obama's White House, all the while ensuring its accuracy in painstaking attention to detail.
"Yes, of course [we'd make a Trump documentary]," added Wood. "It would be interesting. We'd want to do it with whoever was in the White House."
Inside Obama's White House began with 1.6 million viewers in March and has been praised for the level of access it managed to achieve with the president. But the documentary almost went ahead without contribution from Obama.
"We only got our interview with Obama about a week before the first programme went out, it was very late in the day," said Wood. "Most of the interviews were with other people and we didn't know we were going to get Obama, we only did at the very last minute. We inserted his contribution into different parts of the programs."
Now that the series has aired, in the U.K. at least, has there been any word on Obama's reaction to it?
"I'm not aware," Wood told Newsweek. "We don't seek approval. We make our programs and broadcast them.
"I haven't had any feedback. I think the White House were aware of the interviews we'd already had, like [Obama's former Secretary of Treasury] Tim Geithner and so on. It's fairly straight down the line, fairly objective, and it's mainly other people doing the talking."