Inside Uber: An Interview With Executive Rachel Holt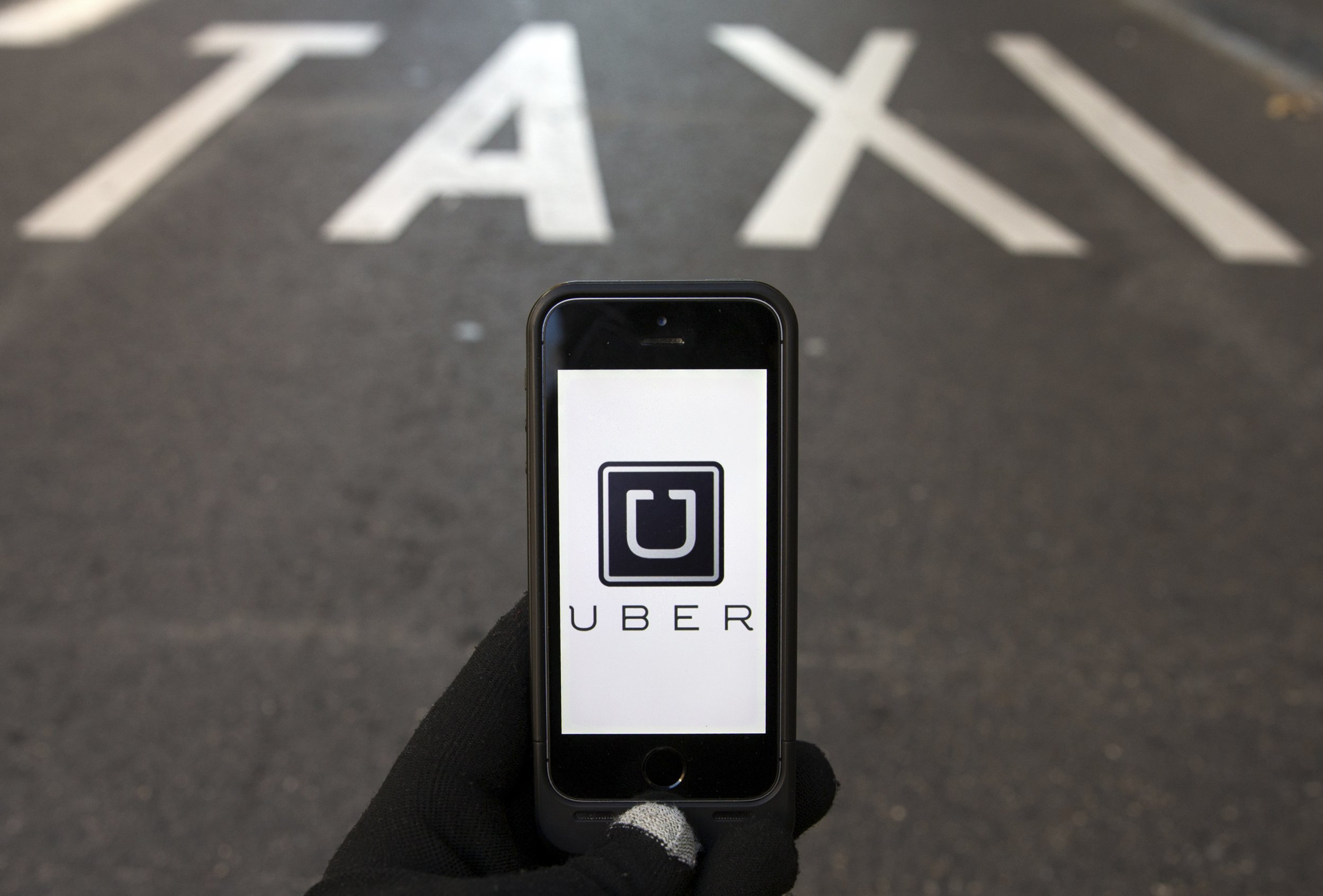 Even at nearly nine months pregnant, Rachel Holt was raring to talk to me, speaking at a thousand miles a minute. Holt is one of the highest powered female executives at San Francisco-based Uber, the taxi e-hailing app that has stirred up controversy as it spreads around the world. This week, Uber launched in its 300th city, Amman, in its 56th country, Jordan. The 6-year-old company's value? An estimated $40 billion.
Although women have made strides in securing leadership positions over the last decade, Silicon Valley companies have earned a poor reputation for their treatment of female employees. Examples include Tinder co-founder Whitney Wolfe bringing a sexual harassment charge, Ellen Pao filing a gender discrimination case against Kleiner Perkins (which she lost) and numerous female founders of startups having trouble fundraising. At Uber, Holt helped foster a mentorship system for young women, in an effort to build a future generation of female executives.
"We have more women in managerial and leadership roles than men, certainly, in my region," Holt, who is based in D.C. and oversees Uber's East Coast cities, told me. "Having strong female leaders breeds other strong female leaders. We have powerful mentor and development opportunities."
Holt attributes the positive experience for women at Uber, in part, to the company's sprawling structure. The Silicon Valley office is the largest, but Uber has offices in 50 countries and the engineers do not rule alone.
"One of the unique things about Uber versus other tech companies with 95 percent of their employees in one building in California is that while Uber is a tech company, we have significant opportunities outside of engineering," Holt says. "For other companies, the engineers are what the whole organization might revolve around. But for us, people who don't have a tech or engineering background play a significant role in the success of the company."
One of Uber's most public blunders was when an executive said at a public dinner that he wanted to go after a high-profile female reporter who was a critic of the company. The interaction put into question how Uber executives viewed women. Without remarking on the dinner in particular, Holt said: "I can reflect only on my own experiences and I have felt incredibly empowered. I'm really proud of my work, and my team is really proud of the work they have been able to achieve."
Much of Holt and her team's energy is focused on the legislative process--attempting to make Uber legal, accessible and easily understood by city officials.
Regarding Uber CEO Travis Kalanick, who has earned a reputation for being somewhat prickly due to various social media outbursts, Holt said the view of his personality was one of the notable misconceptions about Uber. "Uber is a place where the best ideas win. That is because of Travis," she said. "And it makes it one of the most rewarding places you can work. If you have a good idea, and you email him with that idea, you'll be the one running that project that week. That's pretty special, and pretty unique, for the CEO of a company as big as Uber."
Ever loyal to his company, Kalanick gave Holt an Uber-branded onesie for her newborn.
To Holt's point, Kalanick was the mastermind of Uber's workcation program that allows employees at any level to pitch him ideas and be sent to vacation destinations with co-workers to build them. Workcation has led to many app updates and Spotify's integration into the Uber app.
When asked about the multiple allegations of rape against drivers of Uber vehicles, Holt said, "I think Uber is incredibly committed to safety. We take the safety of each of the 140 million rides on the platform seriously." Sounding solemn, she repeated several times: "We are incredibly, incredibly committed to safety."
In discussing a common misconception Holt believes people have of Uber, she ventured back to the topic of safety. "I think, especially right now, how passionate and committed we are to ensuring Uber is the safest ride on the road," she said. "Every day, the effort that goes into ensuring that that happens from my team and teams around the world, that effort is very real. We have about 2,000 people focused on making that happen every day. Especially as a woman, it is really important that people know that. It is very real here."