Inside Zak Bagans' Charles Manson Murderabilia Collection at the Haunted Museum
Zak Bagans has long been collecting fragments of Charles Manson's life and death, and his Haunted Museum in Vegas houses them all. There's an entire Manson room in the public attraction, which viewers can enter if they dare.
It can all be considered Murderabilia, or, artifacts collected from heinous murders and those who committed the crimes. Though Manson was never proven to have killed anyone himself, he did lead the notorious Manson Family cult that carried out a list of brutal crimes, including the murder of pregnant actor Sharon Tate, which has become the most memorable event under Manson's leadership.
Manson died of a heart attack in 2017 while behind bars. Bagans began acquiring Manson relics around the same time, including some things that accompanied Manson in his death.
So what, exactly, is in Bagans' Manson collection? The things he's gathered are no small feat. Bagans actually has some of Manson's bone fragments, which were gifted to him by Manson's grandson. They are the remains of Manson's cremation, which grandson Jason Freeman said brought paranormal activity to his home, according to TMZ.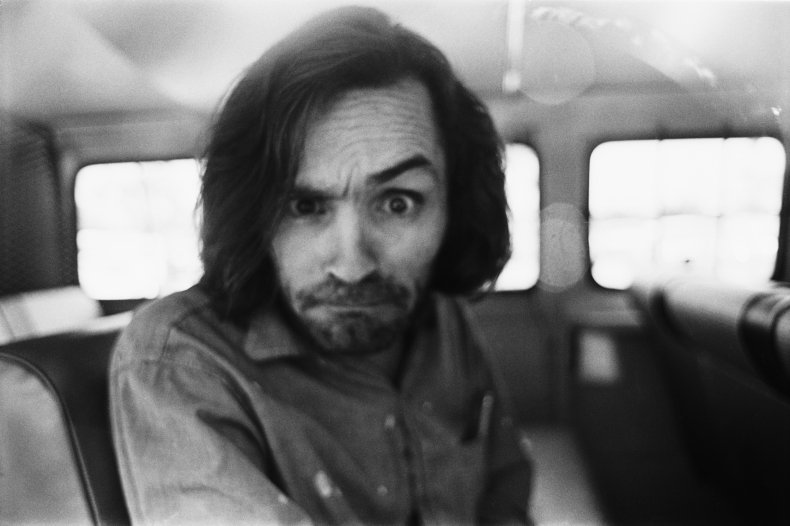 Bagans also has a series of paintings that involve Manson in one way or another. Two were created by artist Ryan Almighty, who typically paints with human blood. These Manson paintings were created using Manson's literal ashes, and Bagans now owns them.
In addition, Bagans has a painting that Manson allegedly created in prison and then urinated upon. He also has a pair of Manson's used dentures as well as a necklace the cult leader created in prison. It's shaped like a pentagram and made out of toilet paper, TMZ reported.
There's one, giant Manson-related purchase that Bagans can't include in the museum: a house. Bagans purchased the home that once belonged to Leno and Rosemary LaBianca, two of Manson's victims. There's a sinister story behind the home where both were murdered.
The LaBiancas were a normal couple who were murdered by Manson Family members the night after Tate. They appeared to be a completely random choice by the cult members, with no ties to Manson.
The house is in Los Feliz, a Los Angeles California neighborhood.
Paranormal fans can view all of the Manson objects at The Haunted Museum, which is a ticket Las Vegas attraction. Otherwise, they can watch paranormal encounters unfold on Travel Channel's mini-series Ghost Adventures: Quarantine, airing each Thursday night at 9 p.m. ET.