Amazing Andalusia: Spain's Hidden Secret Revealed
Award-winning chef Jose Pizarro takes us on an amazing journey through Andalusia – eating incredible food along the way.
As the southernmost region of Spain, Andalusia, with its wealth of fertile farmland, vertiginous mountain ranges, and rugged yet abundant coastline, is one of the most gastronomically unique, and rich, areas of the country. I have traveled here more times than I can remember; from my very first childhood holidays at the beach to explorations of the restaurants of Seville and beyond.
During the research for my new book, Andalusia: Recipes from Seville and Beyond, I learned so much about the culture and its strong Moorish heritage, and many other cultures like Romans, which you see reflected in everything from architecture to everyday food. But I learned a lot about the people, too – it seems to me that everyone is always happy, and most have an incredible sense of humor! The wonderful light and good weather have an effect on the mood, of course, but I tend to think it has something to do with the unquestionably good food, too.
Andalusian cuisine is dictated by the fish in the sea, the animals in the fields and the wilds of the mountains, and the fruit and vegetables grown in orchards and gardens. Divided into eight provinces, each has its own traditional dishes and desserts, and in many cases, their own claim to the recipes that have made the region famous. My aim is to take you on an amazing journey, from the beaches of the southwest to the desert in Almería, and across the historical cities, beautiful mountain ranges and hidden towns – eating incredible food along the way.
Granada
La Alhambra de Granada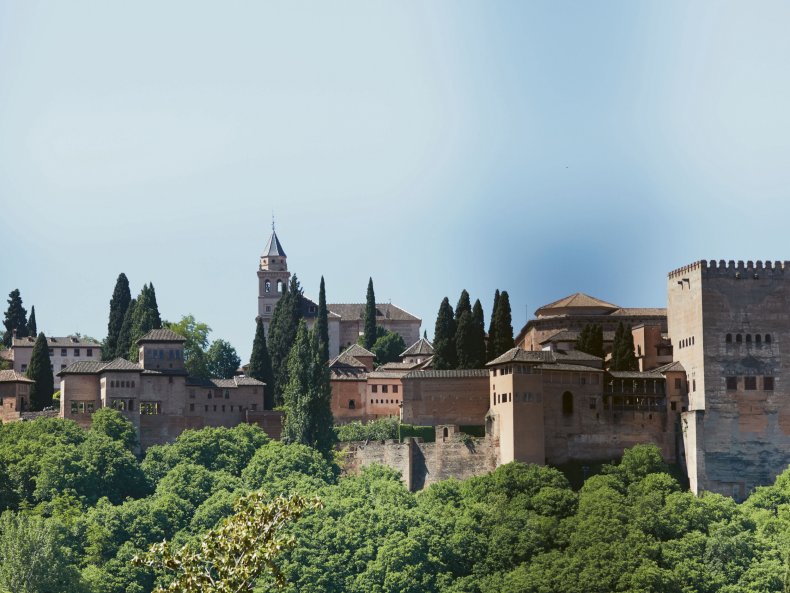 Alhambra is a palace and fortress complex that was originally constructed as a small fortress in AD 889 on the remains of Roman fortifications and began one of the most stunning buildings where the Moor king ruled the city, the gardens called Generalife is a maze of fountains and orange trees where you can get lost. A few important authors like Washington Irvin (Cuentos de la Alhambra 1829) wrote about this monument and lived there. It's an incredible place to visit with a majestic backdrop of mountains (Sierra Nevada) against the palace walls. It's spectacular at sunset when all the colors come alive.
Recommended Restaurants
Calle Martínez Campos, 17, 18002 Granada
Placeta del Agua, 3, 18009 Granada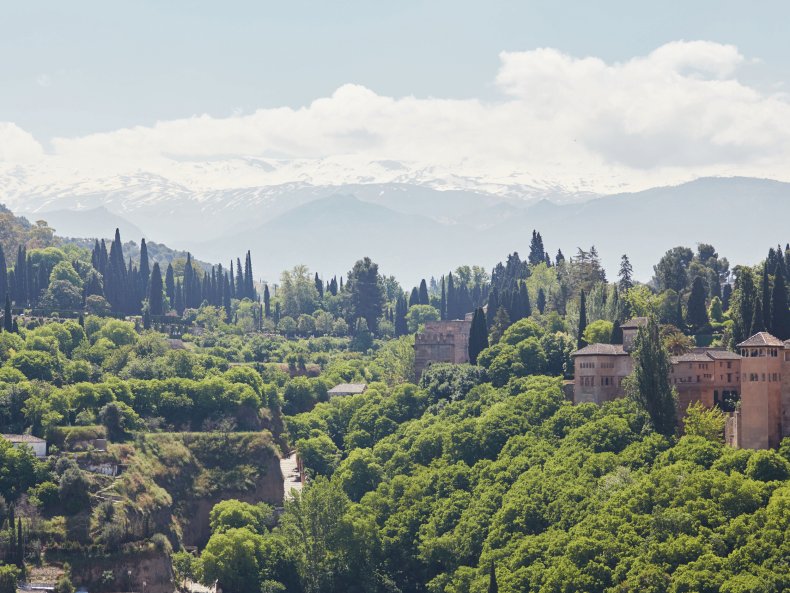 El Albaicin and Realejo
The Albaicín is a Moorish quarter, now home to writers and artists. The crooked cobbled streets lead to sweeping views of the Alhambra, with tapas bars and cafes tucked in between whitewashed houses. You can get lost in all the small streets with some of them seeming like they have no exits – a real maze! Market stalls and restaurant terraces line the main square El Mirador de San Nicolas where you can find the perfect views of La Alhambra. The Realejo neighborhood in Granada has centuries of history packed into old buildings and narrow streets, with many traditional tapas bars.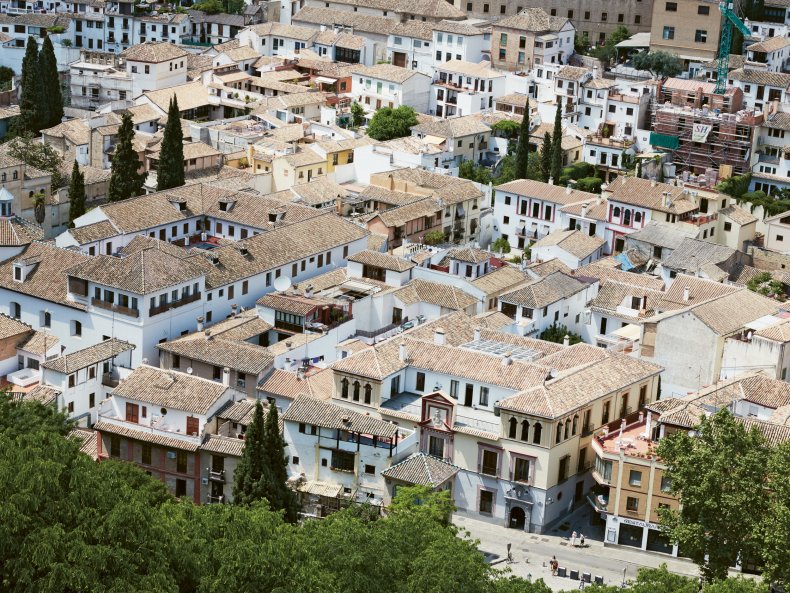 Sacromonte
The area of Sacromonte draws visitors for music and dancing after dark. Café's host the most amazing flamenco shows in the caves, and there are also hiking routes and bike trails that lead off into the mountains.
Las Alpujarras Granadinas
The region of mountain villages known as Las Alpujarras clings to the southern flanks of the Sierra Nevada, cloven by deep, sheltered valleys and gorges which run down towards the Mediterranean. The Alpujarra is famous throughout Spain because of its unique mini-ecology. Its terraced farmlands are constantly watered by the melting snow from above, constituting a high-altitude oasis of greenery which stands in dramatic contrast to the arid foothills below. This is ideal hiking terrain for adventurous travelers, provided you take along a tent and well-padded sleeping bags - the average altitude is 4,000 feet above sea level.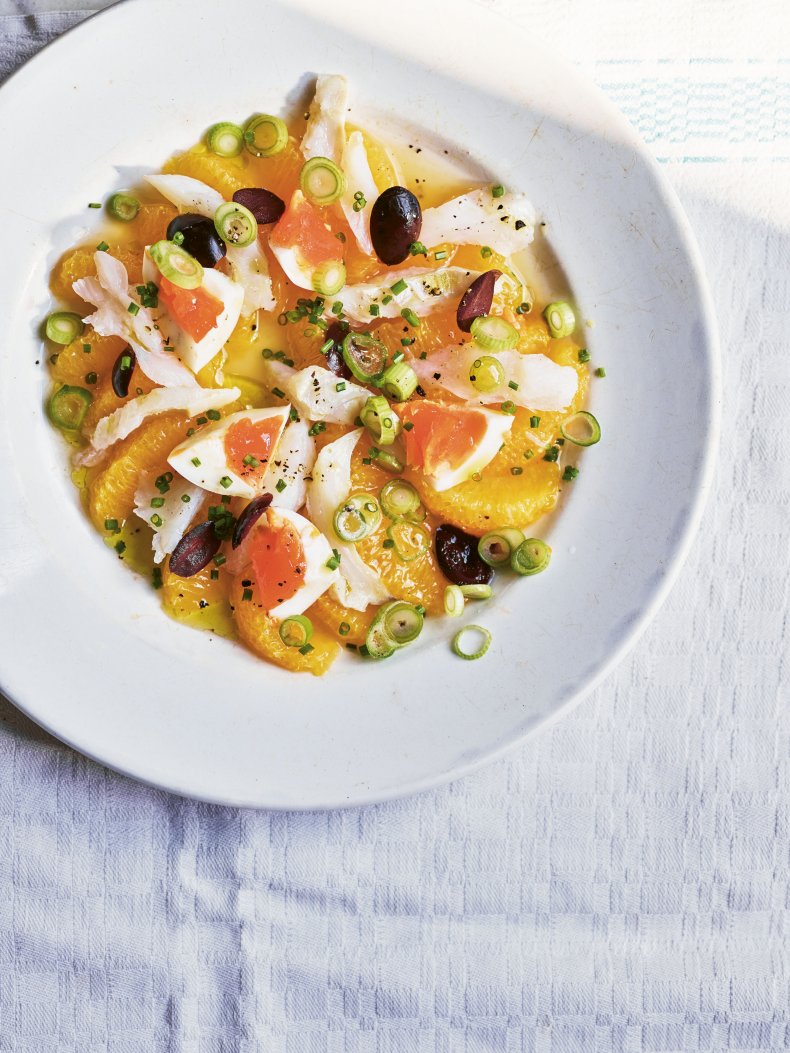 Salobreña
One of the towns of Granada coast that gets really lively during summer, they have a very particular way to eat octopus.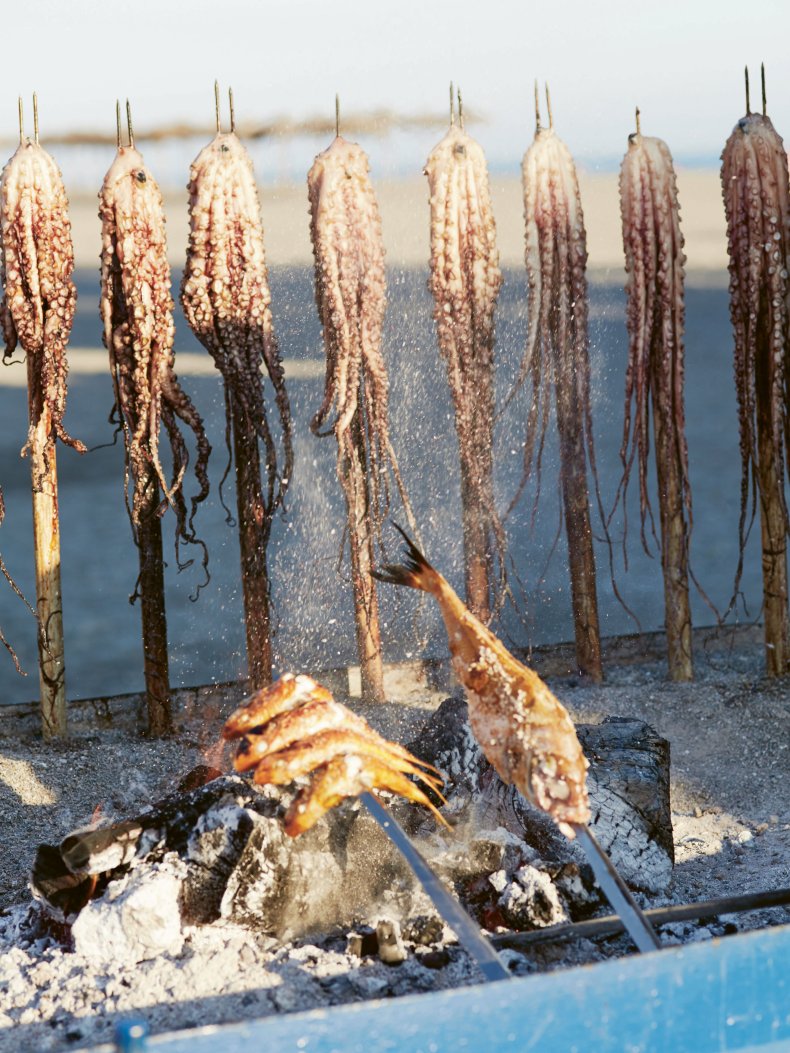 Córdoba
Córdoba is a historical city with a strong Moorish heritage. The patios here are always full of flowers and is a real attraction of the area. Since 1921, the City Council of Córdoba has organized a competition for Patios during the first half of May, in which the owners of these houses enthusiastically decorate their homes to obtain the prestigious award offered by the Consistory. At the same time, there is a festival with numerous folkloric performances where the best singers and dancers of the earth meet.
Mosque-Cathedral of Córdoba
The Mosque-Cathedral of Córdoba, also known as the Great Mosque of Córdoba and Mezquita is the Catholic cathedral that is regarded as one of the most accomplished monuments of Moorish architecture. The intricate interior is something to stare at for hours on end and is a true work of art.
Recommended Restaurants
Calle Pablo Ruiz Picasso, 8, 14014 Córdoba, Spain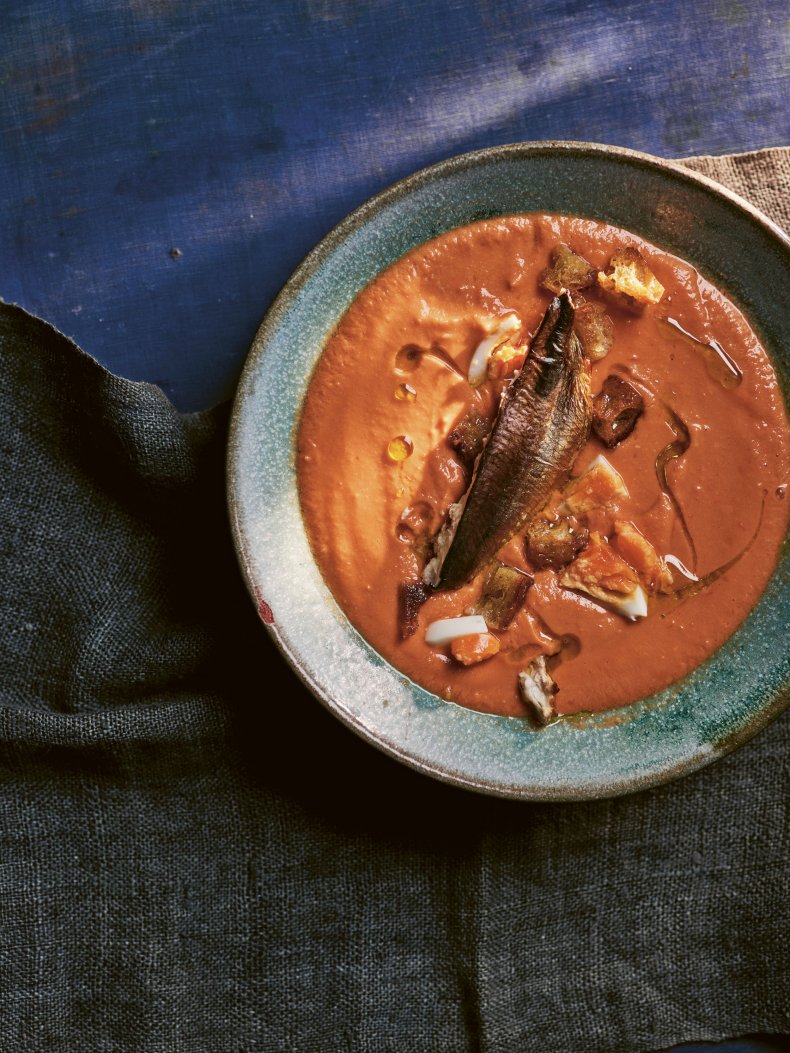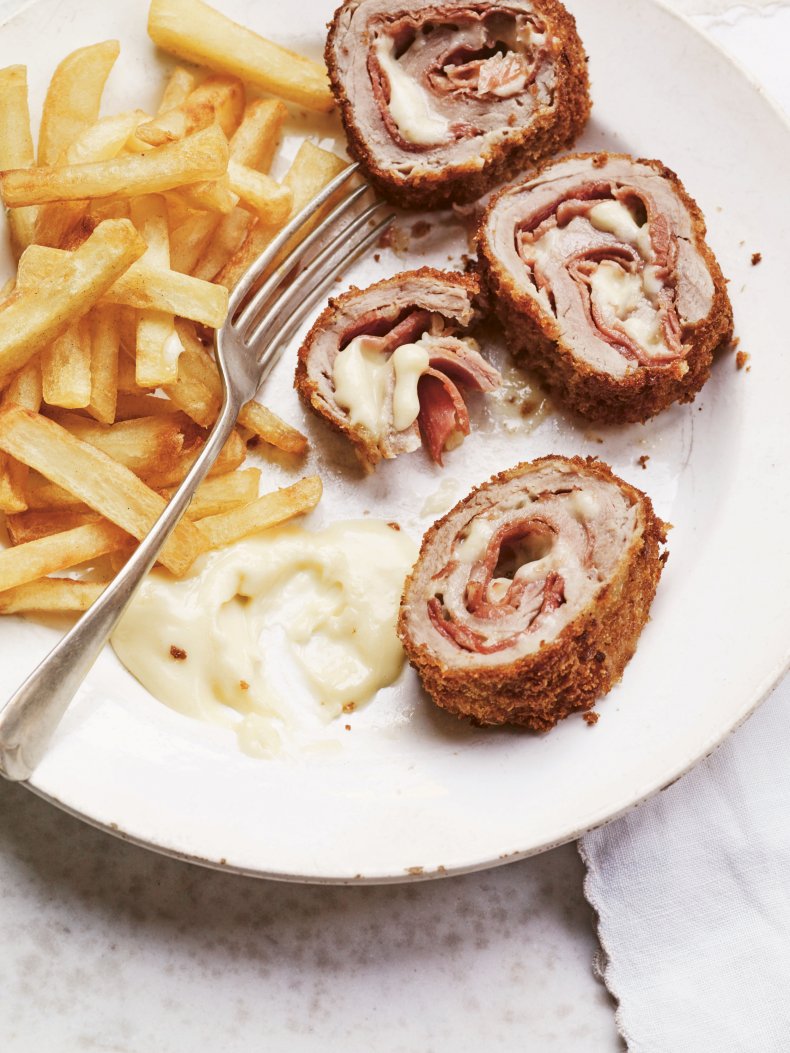 Seville
The Cathedral
The Cathedral of Seville is a World Heritage Site and is a magnificent place to visit. We are spoilt for choices of Cathedrals in Spain, and each one has something to offer.
Barrio Santa Cruz
This used to be a Jewish Quarter in Seville with narrow and winding streets, it's easy to get lost between them for hours whilst exploring. It is the most photogenic part of the city, with beautiful whitewashed houses and tapas bars, where you can sit and watch the world go by, or take a stroll through centuries-old gardens and relax on beautifully tiled benches.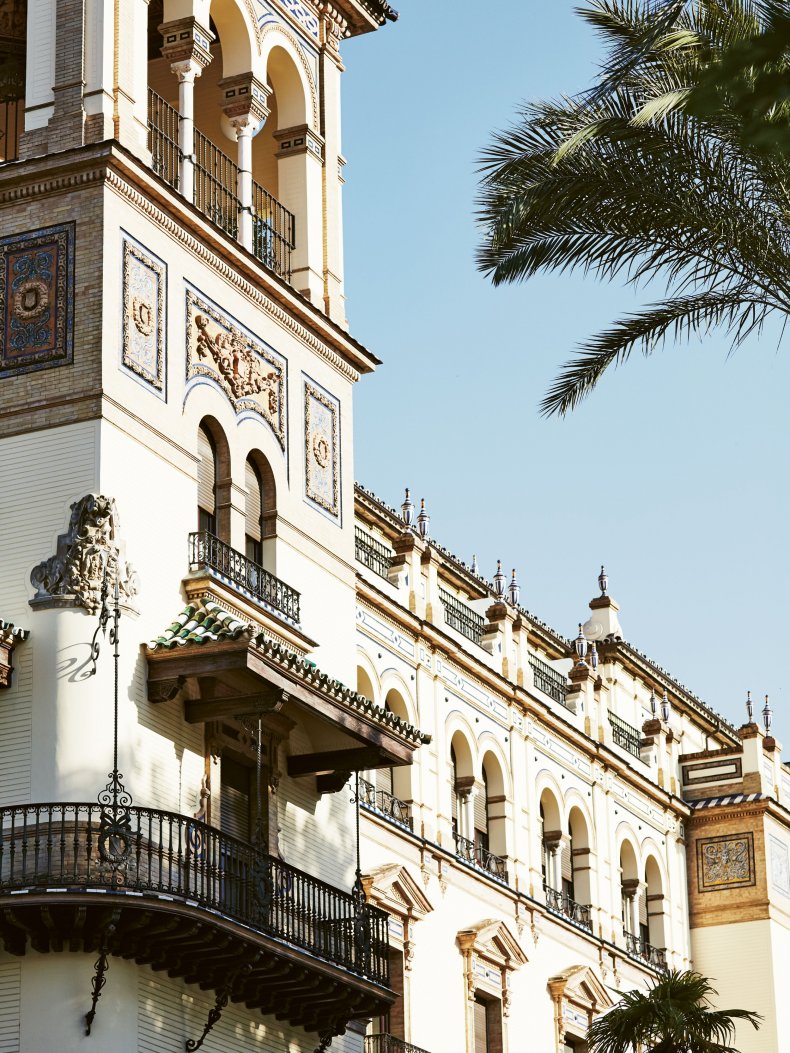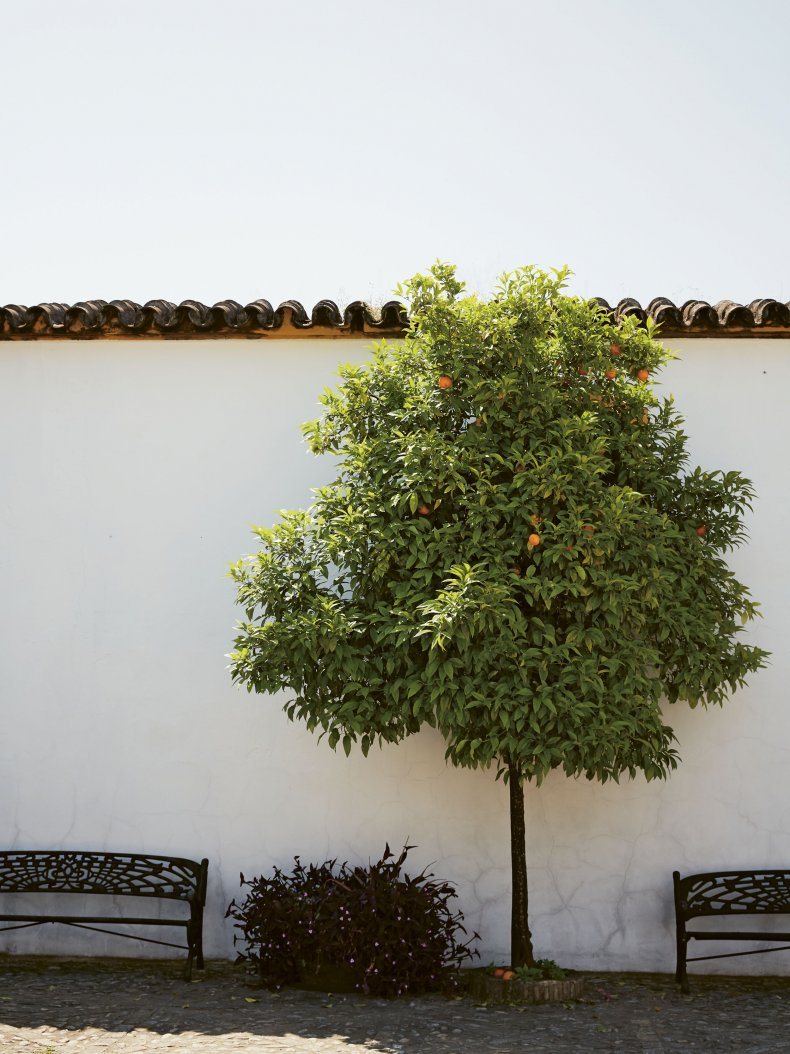 Recommended Restaurants
Calle Harinas, 10, 41001 Sevilla
Calle Rodrigo Caro, 1, 41004 Sevilla
Calle Almirantazgo, 4, 41001 Sevilla
Calle Adriano, 5, 41001 Sevilla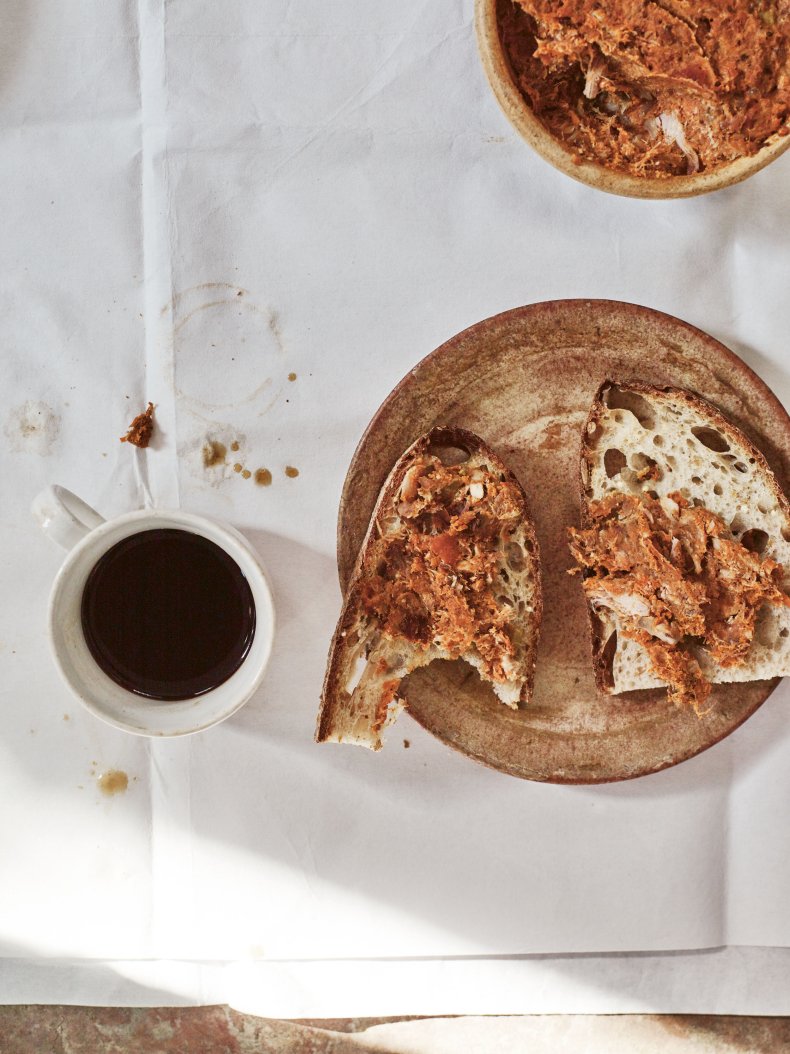 Cadiz
Sanlúcar
Sanlúcar is a village on the Costa de la Luz of Spain in the province of Cádiz. It is well-known for its excellent beaches, an outdoor cinema. I could see the best sunset ever in Casa Bigote.
Andalusia is very lucky as tuna can be caught off its shores and is often cooked fresh – in the rest of the country, it's not particularly common, and so is limited to tinned tuna and a salted variety called mojama. The ancient Arabic technique used to catch tuna off the Cadiz coast, known as la almadraba, takes advantage of the tuna's migratory path and is unique to this part of Spain. One of my favorite places to eat tuna in Andalusia is Restaurante Antonio which has the most incredible views – and sound – of the sea.
Jerez de la Frontera
Jerez is very well known for its tradition of sherry, and I had the opportunity to visit a winery where I could see how they treat and create the sherry.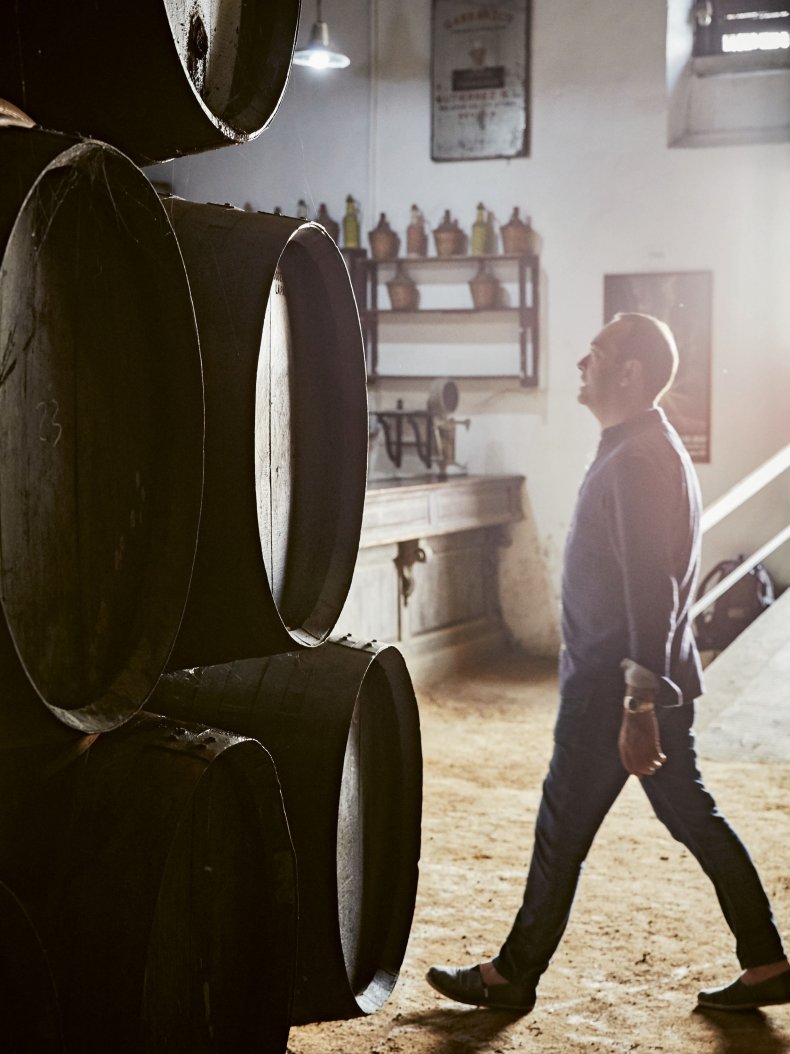 Recommended Restaurants
La Caboná
Jerez de la Frontera
Avd. Constitucion, Local 5 C, 11160 Barbate
Bahía de la Plata, Atlanterra., 11393 Zahara de los Atunes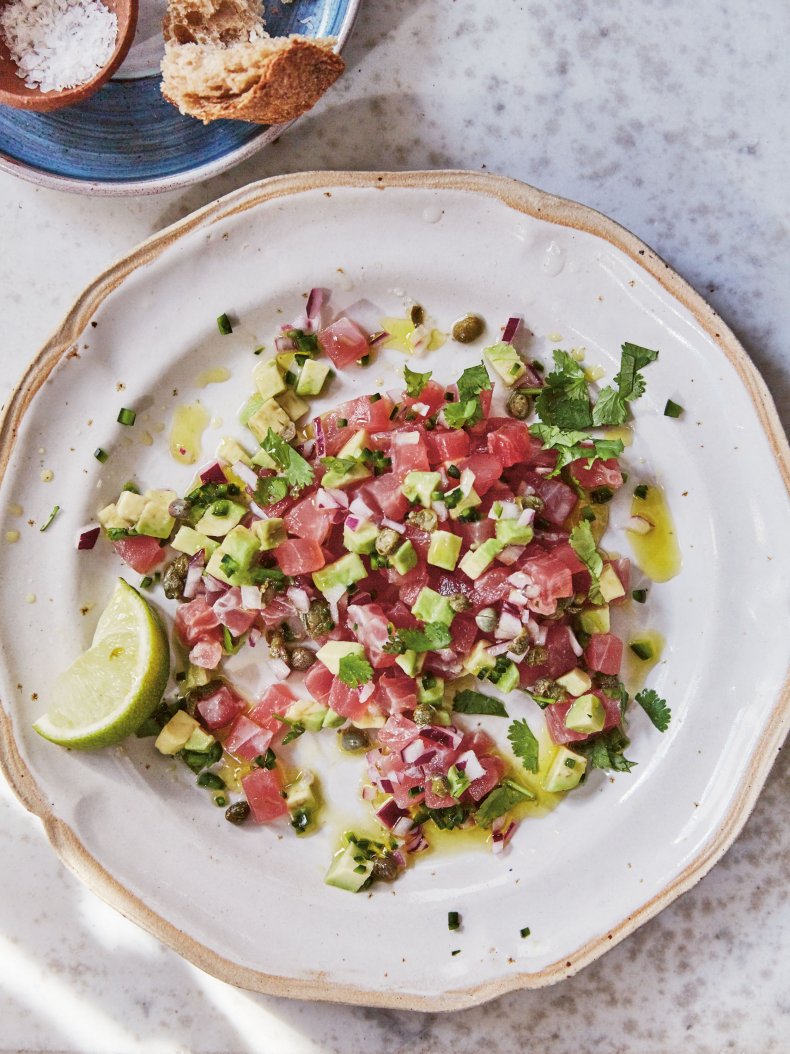 Málaga
One thing you must eat in Malaga is Espeto de Sardinas, which is simply sardines on skewers. This fish-on-a-stick barbecue is some of the best around and is well worth a visit.
During my research traveling all along the Cadiz coastline, people were excited to tell me about the origins of espeto. A few small, fresh sardines skewered and grilled over wood, it came from a humble neighborhood called El Palo, where fishing was the most common source of income. The fishermen took the initiative to develop the area and started selling the fresh fish in beach bars, or merenderos, as they are called in Malaga.
Recommended Restuarants
Plaza Ruedo Alameda, 5, 29400 Ronda
Lobito del Mar, Chef Dani García
Av. Bulevar Príncipe Alfonso de Hohenlohe, 178, 29602 Marbella
Calle José Denis Belgrano, 3, 29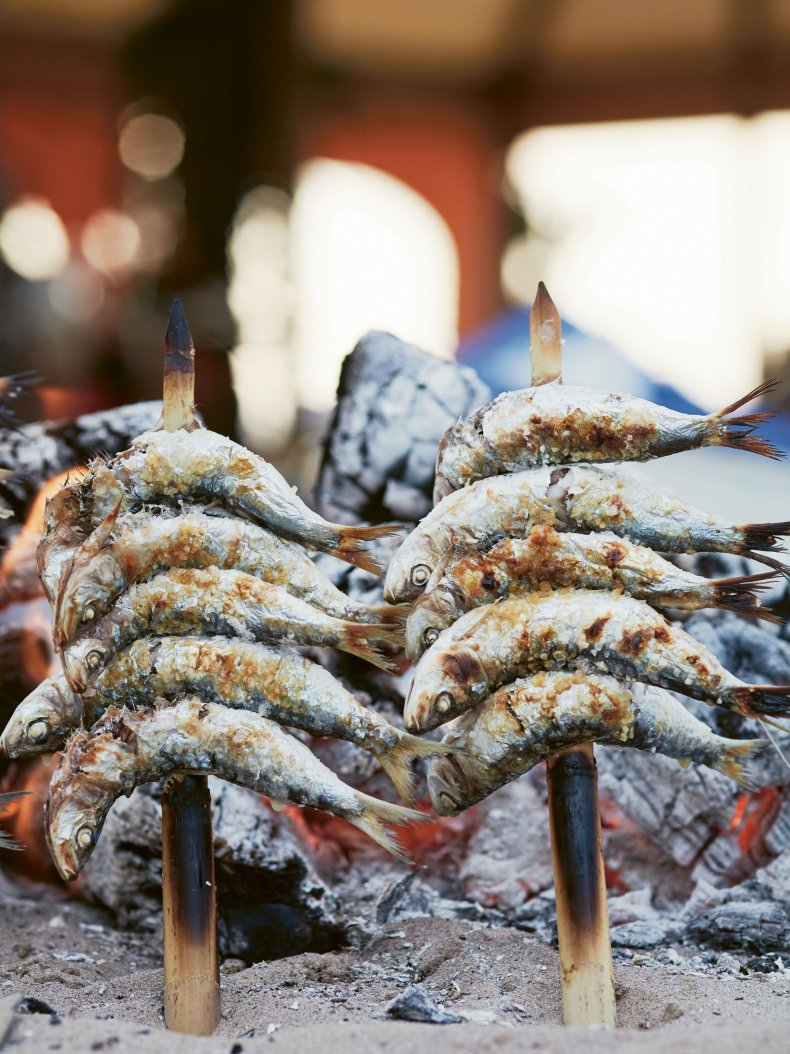 Ronda
Ronda is one of the most stunning towns in Andalusia. Located in the mountains, it has been frequented by many artists, actors, and authors who all fell in love with its beauty. I had the opportunity to meet the Hermanas Franciscanas, who shared all their knowledge about sweets with me, and recipes that have been passed down for generations. I feel very grateful to share them in my book.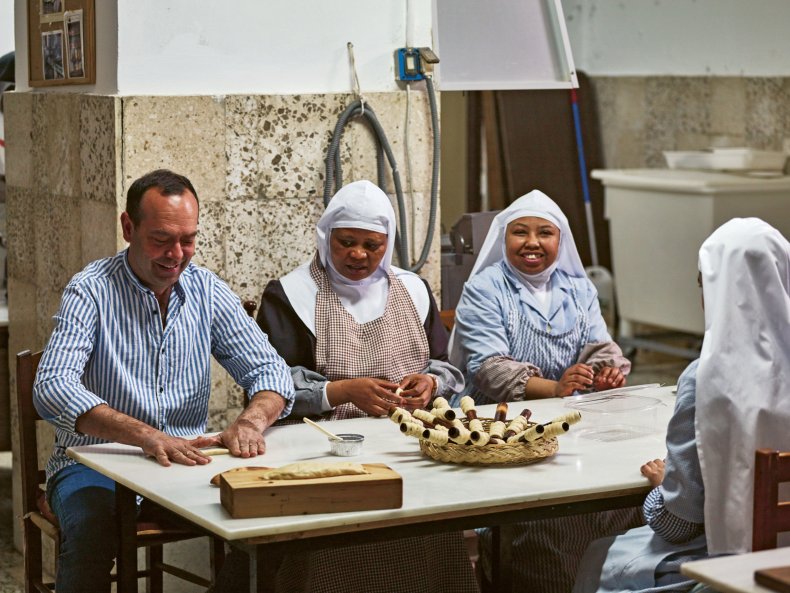 Aracena
Aracena is a small village hidden in Huelva's mountains. Life passes really slow, and surprisingly there is no rush at all. I loved getting lost in the streets and sat with the local people to chat. I recommend staying at the Finca Buenvino bed & breakfast.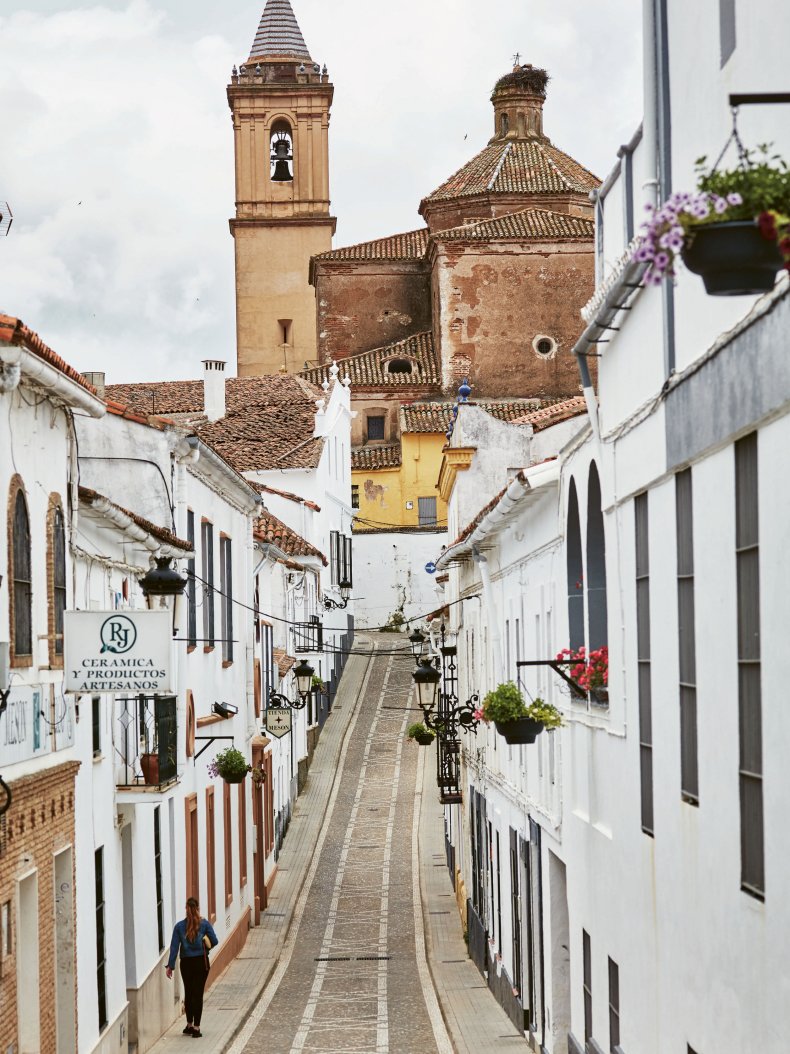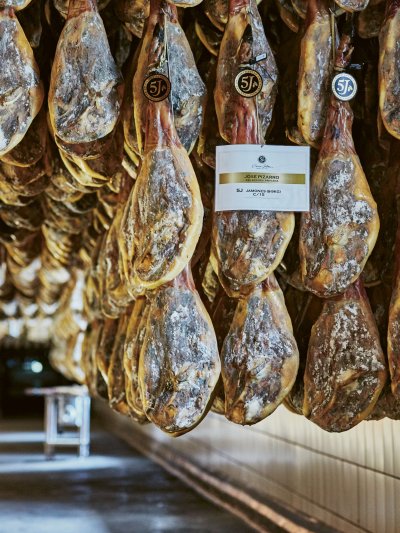 José Pizarro is an award-winning chef and bestselling author. He worked at Meson de Doña Filo in Madrid before moving to London. He now runs the successful tapas and sherry bar José and restaurant Pizarro in Bermondsey Street and José Pizarro on Broadgate and José Pizarro The Swan Inn. His new book, "Andalusia: Recipes from Seville and Beyond" is on sale now.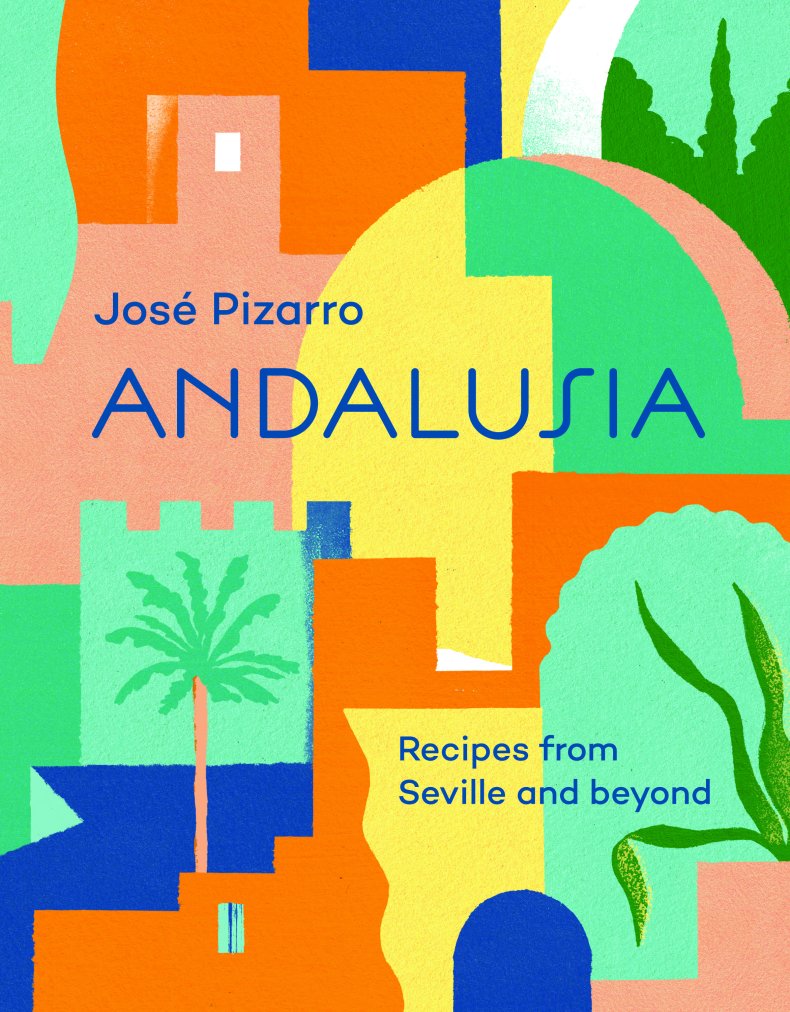 Amazing Andalusia: Spain's Hidden Secret Revealed | Culture