Mars InSight Landing: First Photo From NASA Lander Revealed
After months of travel through space, the InSight lander that was bound for Mars finally made its arrival on the surface of the red planet Monday.
Viewers planned watch parties as NASA personnel such as engineers and project managers monitored the entry, descent and landing of the craft. Once it landed, the craft had enough energy left to snap a photo of its surroundings, and sent it home to assure those back on Earth that it had landed safely.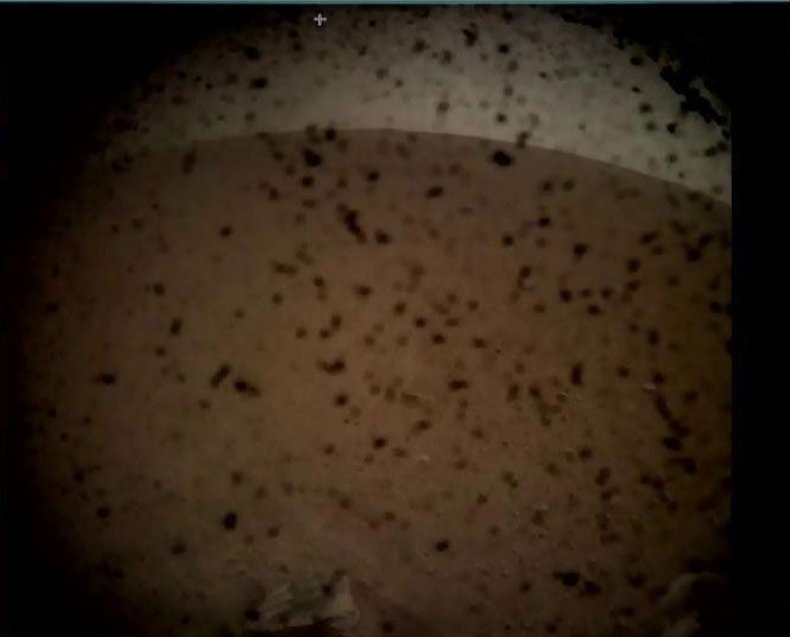 The photo is obstructed by the debris on the lens cover of the camera but shows the expanse of Mars called Elysium Planitia, according to NASA. Once the lens cover is off, the photos will show more clearly the brilliant surface of the planet. The lander has solar arrays that it will deploy roughly five hours after its landing, which will help charge it up for work.
But the InSight will actually be doing most of its work below the surface of the planet. Its goal is to gain insight into how the planet ended up with the landscape it has today. Researchers are hoping the lander will help them understand the heat in the planet's upper crust as well.
It's the first lander to arrive on Mars since the Curiosity rover arrived in 2012.
InSight launched from Vandenberg Air Force Base in California back in May and started its mission making history as the first interplanetary mission to launch from the West Coast of the United States. The craft also made history by relaying its landing signal to the first-ever CubeSats sent into deep space. The CubeSats were launched with the lander and followed it through its journey to relay information about the flight, according to NASA.
The lander has its own Twitter account, where the latest photos will likely be shared as it begins exploring Mars. "After a ride like that, everything here is so...peaceful. I think I'm gonna like it here. Can't wait to feel the Sun on my solar panels, my next major milestone later today," the lander tweeted from its account Monday.