Sponsor Insight
When You Look for the Best in Business Education, Look for AACSB Accreditation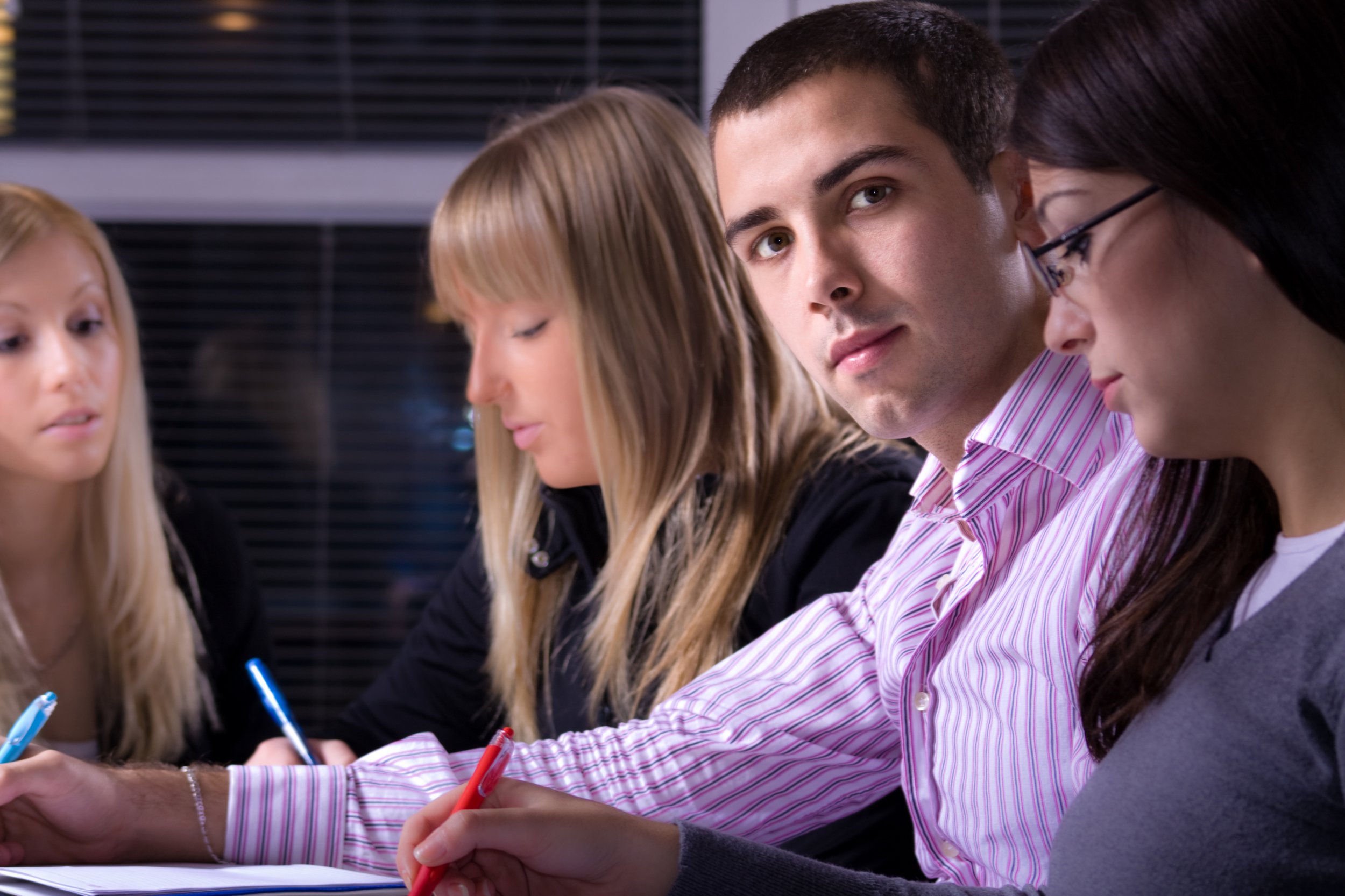 AACSB International does not rank or endorse any individual schools, but is focused on advancing quality business education worldwide
Today's business landscape is more global, dynamic, and unpredictable than ever before. Fluctuating markets, changes in policies and governments, mobile and online operating environments and growing worldwide competiveness are among the opportunities and challenges facing businesses around the world. To truly succeed, leaders at every level must be trained and equipped to question old assumptions, rethink existing systems, and foster lasting progress.
Attending business school is one of the best ways to obtain the insight, expertise, and knowhow needed to make a difference in business, no matter the industry or job description. Just as the face of business has changed, so too has the instruction in the classroom. Business school educators aren't just lecturers anymore. Now, you'll find working business practitioners sharing first-hand knowledge and experiences blended with the academic rigor of the curriculum. These contributions from real world practitioners are essential – after all, how effective is a business education really going to be, without the actual influence of business?
Not all institutions approach education the same way, making the decision to choose the right business school rather difficult. How will you know that the education being promised will prepare you to succeed? Will the professors and educators encourage you to innovate and think differently, so you can have a positive impact on society? How do you know if the time, money, and personal investment you make to earn a business degree will prepare you for the next stage of your career? If you are looking for the best, a good place to start is with an accredited school. But not all accrediting bodies are the same. Understanding the difference can have a significant impact on your overall educational experience.
For more than 100 years, AACSB International has been the top accrediting organization in the world, known as the gold standard of business school quality assurance with internationally recognized thresholds for performance, quality, rigor, and continuous improvement. AACSB-accredited schools are considered to be the best business schools in the world, all with a shared vision and commitment to innovate, engage with the markets they serve, and have a global impact for good. Earning AACSB Accreditation requires a total, institution-wide commitment to continuous improvement, and not every school can earn this prestigious distinction. In fact, less than 5% of schools offering business degrees worldwide have earned AACSB Accreditation. As of May 2016, AACSB has granted business accreditation to 762 schools across 52 countries, each offering unique and diverse approaches to business education.
No matter what type of student you are (undergraduate, graduate, or PhD), be sure that the schools you are considering have demonstrated a commitment to quality and innovation by earning AACSB Accreditation. Look closely at the courses, experiential learning opportunities, and potential for interaction—with faculty, other students, and the business community—to identify the specific program that aligns with your aspirations.
Global employers want quality business graduates from quality business schools—graduates they know will perform, beginning on day one. This is why it is so important to choose an AACSB-accredited business degree program that will teach you the knowledge and skills employers require.
There are over 760 AACSB-accredited schools around the world, each with its own unique attributes and benefits. Choosing a business school is a big decision, so take the time to research and explore all the options available – and consider how each will guide you towards achieving your personal and professional goals. The best place to start is with BestBizSchools.aacsb.edu, a website dedicated to providing key insight into business education, and information on all of the AACSB-accredited schools around the world.
SOME OF THE BEST AACSB ACCREDITED UNIVERSITIES IN THE AMERICAS
More connected than ever, the global business environment offers countless opportunities and challenges. This exciting and unpredictable operating landscape requires a wider array of continuing education offerings that prepare nimble, creative, problem-solving managers that can easily adapt to the needs of the communities they serve. Selecting the right business program has become equally complex. Accreditation is a tool that can help prospective business students sift through the many academic institutions and program options.
As of May 2016, AACSB has granted business accreditation to 517 schools across the United States and 22 schools in Canada. In Latin America and the Caribbean, 80 schools are members of AACSB International and of those, 19 are accredited. Through the accreditation process, these institutions throughout the Americas have demonstrated program quality through a rigorous internal assessment and a recurring peer review process conducted by teams of global management education experts.
Employers and business recruiters around the globe also recognize the value of an education from an AACSB business school and seek out their graduates when hiring. Prospective students can rest assured that by attending a school with AACSB's accreditation seal, they will be positioned for success.
SOME OF THE BEST OF AACSB ACCREDITED UNIVERSITIES IN EUROPE, THE MIDDLE EAST, AND AFRICA (EMEA)
As of May 2016, 69 institutions across the Middle East are members of AACSB International, and of those, 15 schools are accredited. Across the greater region of Europe and the Near East, 283 business schools are members of AACSB International, and of those, 94 schools are accredited. In Africa, 27 institutions are AACSB International members and three of those are accredited.
In both the EMEA region and around the world, AACSB accreditation is a symbol of excellence indicating that the school has met internationally recognized thresholds for performance, quality, and continuous improvement.
Just like the executives and businesses they serve, business schools must be forward-looking and innovative to meet the demands of today's ever-evolving global economy. AACSB Accreditation ensures that business school graduates learn from the best and are ready to perform on day one. For the discerning student, there are many factors to consider during the prospective business school search, but the underlying prerequisite for any business program should be its level of accreditation.
To find the best AACSB-accredited institution for your personal and professional needs, visit bestbizschools.aacsb.edu and explore all of the options available.
For questions about AACSB accreditation, contact accreditation@aacsb.edu , and for questions about BestBizSchools, contact bestbizschools@aacsb.edu .
For more information on Newsweek Educational Insight Sections please contact inquiries@insight-team.com