Sponsor Insight
Stellenbosch University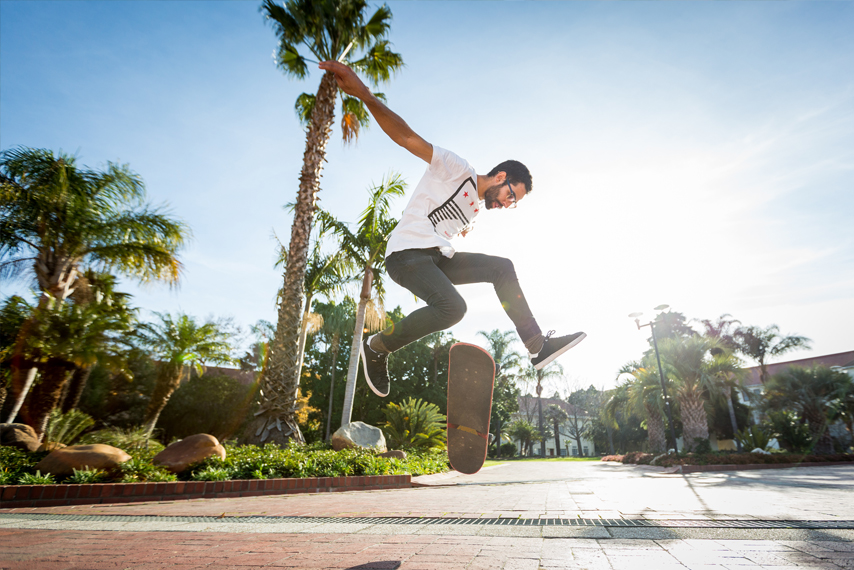 Thousands of students from abroad have chosen Stellenbosch University (SU) not only for its excellent academic offerings, but also to become part of the vibrant and cosmopolitan campus community Stellenbosch has to offer.
Stellenbosch, a town of oaks and architectural, cultural and natural treasures, is situated within the Western Cape Winelands. The University lies in the heart of the town, only 30 minutes away from Cape Town International Airport, and 50 minutes from Cape Town.
Each year in January, SU, with its friendly atmosphere and many days of brilliant African sunshine, welcomes students as they commence their journey at this University, which celebrated its centenary last year. From its humble beginnings of only 503 students, 40 staff members and four faculties in 1918, SU now has ten faculties spread across five campuses; it boasts more than 32 000 undergraduate and postgraduate students, which include over 4 000 international students from 100 different countries. The University has approximately 3 300 full-time staff members and 352 postdoctoral fellows.
International engagement has also developed into a solid quality of SU, especially after the establishment of the SU International Office in 1993. Over the past 25 years, SU has become more connected to the world and has established multi-layered international networks, both on the African continent and beyond. These networks provide local and international students, staff and postdoctoral researchers multiple study and development opportunities across the globe.
The University is continuously busy with many coordinated efforts to expand and cultivate international relations and to advance international academic networks, mobility and partnerships in a systematic way.
The largest number of these partnerships is in 39 countries outside of Africa and 19 partnerships on the African continent. New geographical areas of engagement include the global South, in particular the other BRICS (Brazil, Russia, India and China) countries.
The global respect that SU enjoys not only comes from more than 250 university and research institute partnerships in over 50 countries, but also the global university rankings. The QS World University Ranking placed SU in the 405th position out of 1 000 universities, while for 2020 the Times Higher Education World University Rankings placed SU on a higher level of 251–300 compared to the 2019 position of 301–350. This ranking includes more than 1 250 universities. Of South Africa's 26 public universities SU remains in the third position.
Central to all the achievements, priorities and aspirations are the stakeholders of SU. The staff, students and alumni let their work, behaviour and beliefs be inspired by SU's values of compassion, excellence, accountability, equity and respect.
In 2018, SU launched its Vision 2040 and Strategic Framework 2019–2024, that at its core serves to cultivate a thriving university, provide a transformative student experience, foster purposeful partnerships and inclusive networks, promote networked and collaborative teaching and learning, conduct research for impact and become an employer of choice.
Research at SU also has some success stories to tell. According to the Department of Higher Education and Training's official report assessed in 2018, SU remains the most productive institution nationwide in terms of weighted research output per capita of 3,26 per full-time SU staff member. SU also hosts 46 research chairs, while the number of postdoctoral fellows at the University has increased by 40% since 2015 with 308 registered in 2018.
SU focuses on interdisciplinary research that benefits society on a national, continental and global scale, while the mode of teaching is not only classroom-based contact education, but it also utilises the latest technologies to create connected, networked learning communities. The knowledge markets of SU also continue to expand thanks to the institution's expertise in interactive satellite-based technologies and massive open online courses (MOOCs), WiFi in lecture halls, internet live-streaming, mobile application of SUNLearn, a learning management system.
With all the interactive learning, technology and of course the exciting campus life in beautiful South Africa, everyone is transforming and growing into world-class people, ready and able to make a difference in society.
Stellenbosch University:
Website: www.sun.ac.za
SU International:
Webpage: https://www0.sun.ac.za/international/
WHERE WE ARE
GPS coordinates 33.9328° S, 18.8644° E