Sponsor Insight
Holy Angel University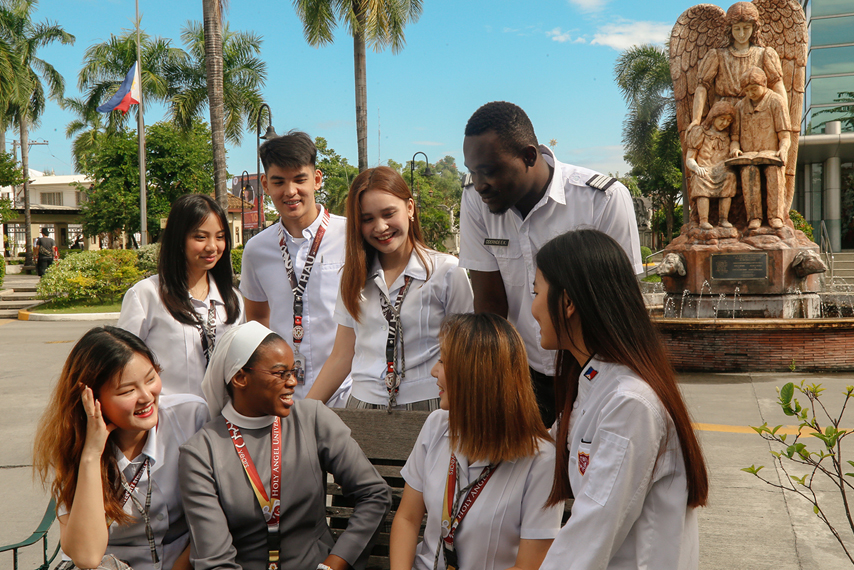 Holy Angel University (HAU) stands out in the Philippines and Southeast Asia, not just for academic excellence but also for its accessible education brand. HAU believes in fostering faithful Catholic education that transforms students into persons of conscience, competence and compassion. HAU's alumni are socially responsible citizens that live and work locally and all over the world.
Founded in 1933, HAU is recognized as one of the country's top universities. With its Autonomous Status renewed by the Commission on Higher Education (CHED), HAU has also earned specialized accreditation from the International Accreditation Council for Business Education (IACBE) and the Accreditation Commission for Programs in Hospitality Administration (ACPHA) — the first school in Southeast Asia to have done so. It is a leader in programs for Engineering, Business, and Cybersecurity.
HAU's eight-hectare campus is in the heart of the commercial and business district of Angeles City, 80 kilometers (50 miles) north of Metro Manila - and free from the Metropolis' congestion. It is home to over 15,000 students, a meeting point of cultures where thousands converge every day for intellectual, creative and social pursuits. The university offers the conveniences of urban living in a tropical setting — everything within easy reach — including Manila and the scenic wonders and beaches of central and north Luzon. The nearest international airport at Clark is just a 20-minute ride away, with daily flights to many Asian destinations.
The HAU Campus is not only considered as among the country's most beautiful but is also one of the safest, with 24-hour security. During this pandemic, HAU strictly reinforced its safety protocols around the campus, such as mandatory use of face-covering and strict physical distancing.
Angeles City is the culinary capital of the Philippines, known for its unique and universal cuisine. Off-campus accommodation is within walking or public transit distance to the campus. International students have taken advantage of a quality of life, affordability, and tourism in this compact city.
HAU offers all-English undergraduate and graduate degree programs from the Schools of Arts & Sciences, Business & Accountancy, Education, Engineering & Architecture, Hospitality & Tourism Management, Nursing & Allied Medical Sciences, Computing, the College of Criminal Justice Education & Forensics, and the Graduate School.
Since 1993, the university's degree programs have been accredited by the two Philippine accrediting associations (known as PAASCU and PACUCOA) and two US-based accrediting organizations (IACBE and ACPHA). The Communication program is a candidate for accreditation with the US-based Accrediting Council on Education in Journalism and Mass Communications (ACEJMC). HAU is also known for its Professional Science Master's in Cybersecurity program — the first in the country.
Moreover, HAU has earned various awards for quality and operations, including the Philippine Quality Award, Employer of the Year award and ISO 9001 designation.
HAU has offices that serve international students. The Office of International Affairs assists all international students in administering their visa requirements and cultural integration into the HAU campus life. Extended support is provided by the Office of Student Affairs to ensure that every student's academic, extra-curricular, psycho-social, and spiritual needs are met. Medical and dental care is readily available to all students who will need them anytime during campus hours.
In its eighth decade, HAU — more than ever — remains firm in its commitment to providing accessible education that develops students into catalysts for change and transformation in their community. HAU made an early decision to fulfill that commitment by transitioning to a fully online learning model in 2020, one of only a handful of Philippine universities to address the uncertainty decisively.
Holy Angel University is a hidden gem, offering US-quality education at a price lower than the total cost of attendance at an American community college or state university. HAU is the choice of international students that learned about this open secret mostly through word of mouth.