Sponsor Insight
University of Saint Joseph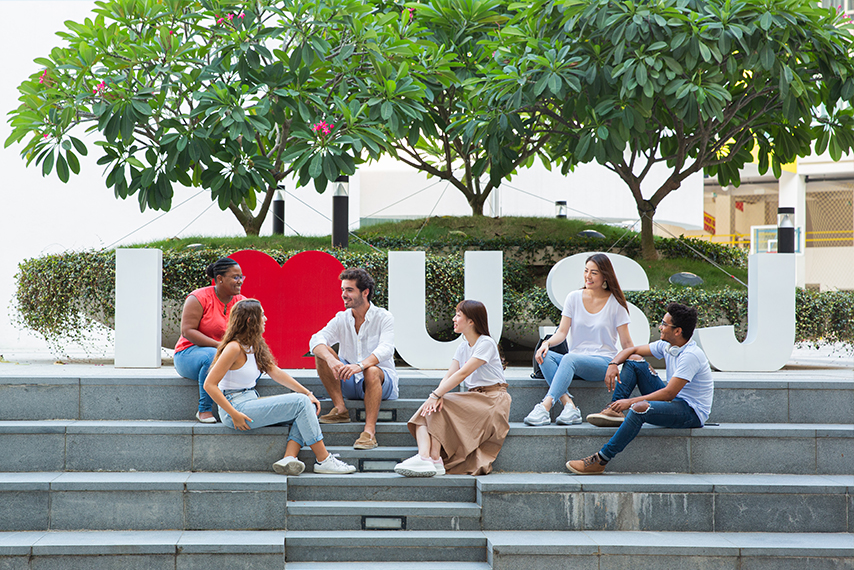 The University of Saint Joseph (USJ) is a multicultural Catholic university of Macao, China. Students and faculty members come to USJ from over forty different countries for the shared pursuit of knowledge in service of humanity. USJ's dynamic learning environment is an effective incubator of ideas, sparking innovation and creative solutions to relevant challenges in the world.
Established in 1996 by the Catholic University of Portugal and the Diocese of Macao, USJ is modeled after top universities in Europe and has become a hub for international collaboration. USJ stands squarely within a tradition of intercultural education that began in Macao with the founding of East Asia's first Western-style university in 1594. While students have access to the latest technologies for science and the arts, USJ is also the only university in Asia with courses in a UNESCO World Heritage Site. USJ's harmonization of preservation and progress is guided by a commitment to honoring the humanizing values in all cultures.
USJ operates primarily in English and every student may learn the two official languages of Macao: Chinese and Portuguese. Every course at USJ combines an emphasis on creative thinking with opportunities for practice-based learning and every student develops the capacity for self-reflection on the ethical implications of their education. USJ's degree programs have all received Macao government accreditation and can be recognized in Europe through USJ's relationship with the Catholic University of Portugal. To ensure deserving students have access to quality education, USJ provides both needs-based and merit-based scholarships.
Students at USJ have a variety of programs to choose from with specializations suited to any interest. The Faculty of Arts and Humanities offers courses in creative industries such as architecture, communication and media, and design, as well as in the disciplines of translation, history and heritage, and Lusophone studies. In the Faculty of Social Sciences and Education, students can earn degrees in education, psychology, and social work. Policy-oriented students can take classes in business administration, community development, government studies, and law from the Faculty of Business and Law. The Faculty of Religious Studies and Philosophy is a platform for students to explore questions of spiritual and intellectual significance. For students who flourish in the hard sciences, the Institute of Sciences and Environment merge cutting-edge research with community engagement. Across degree programs, entrepreneurial thinking is encouraged and students are empowered to pursue their individual passions.
In 2017, USJ expanded to its new "Green" Ilha Verde Campus, which integrates architectural innovation with culturally meaningful design. On-campus housing is available in USJ's Residential Hall; both single and double room accommodation, with all the essential amenities, are available to undergraduate students, while graduate students and visiting academics may apply to live in fully-furnished studio apartments. Students at USJ can stay healthy by swimming in the University's swimming pool, playing sports, and exercising in the Residential Hall's gym.
Fittingly, Macao is one of safest and healthiest cities in the world, with a high life expectancy. Macao is conveniently walkable and around every corner are testaments to the city's centuries-old encounter between Europe and China. The University's dining facilities specialize in Macanese dishes, known as the world's first fusion food, which combine the best of Portuguese and Chinese ingredients with flavors from Africa and South Asia. Beyond Macao, students can easily explore East and Southeast Asia from USJ. Mainland China is only a short walk from the Ilha Verde Campus, where you can board a train for weekend trips to big cities such as Beijing and Shanghai, or the quiet countryside of Guilin or Hangzhou. From Macao's international airport, a 15-minute drive from Ilha Verde, you can take direct flights to destinations such as Bangkok, Seoul, Singapore, Taipei, or Tokyo.
USJ alumni join a tight-knit global network of passionate professionals working in their chosen fields. If you are interested in becoming a student at USJ, visit their website to learn more.