Sponsor Insight
City University of Seattle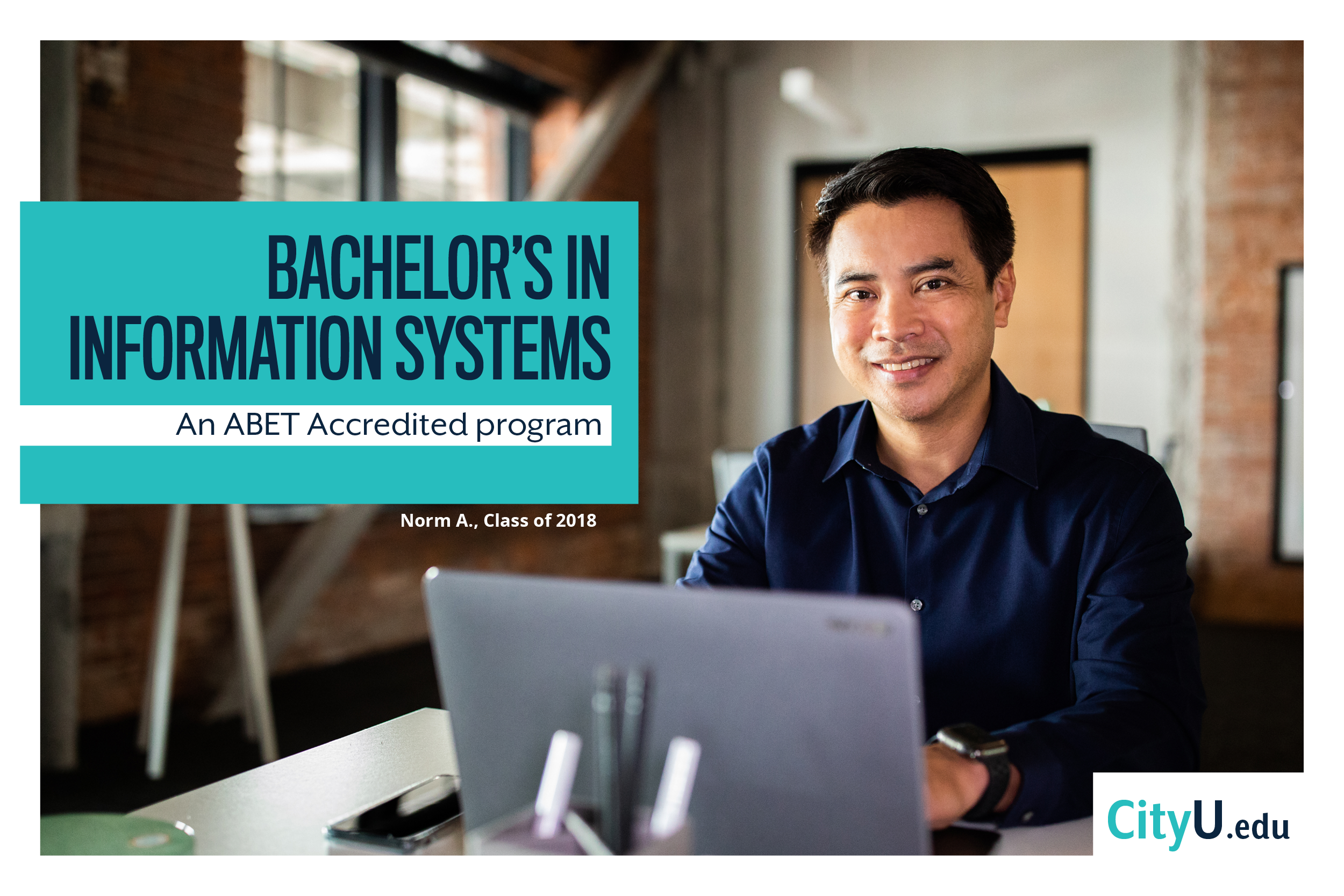 The Bachelor of Science in Information Systems at City University of Seattle is designed to meet the evolving needs employers have identified in careers such as software development, business process analysis, database, and network administration.
This degree program is accredited by the Computing Accreditation Commission of ABET, which demonstrates CityU's commitment to continuous assessment and improvement, ensuring its curriculum continues to meet educational standards in an evolving industry. The BS in Information Systems program is offered completely online, with the option of taking selected courses mixed-mode, which utilizes a mix of in-class and online coursework. Covering both management-oriented topics such as enterprise IT strategy, data management for decision-making, and project management as well as technology-focused foundations of system development and administration, information systems infrastructure, and information security, CityU's BS in Information Systems program connects graduates with the skills needed to excel in a digitized global economy.
City University of Seattle is a private, nonprofit university that has a rich heritage as one of the first Pacific Northwest universities to participate in the distance and online education. The university is accredited by the Northwest Commission on Colleges and Universities through the doctoral level and offers more than 60 online, on-site and performance-based academic and certificate programs. CityU has ranked in the national top 50 "Best Online Bachelor's Programs" by U.S. News & World Report from 2013-2019. Annually, CityU serves more than 6,000 students worldwide and has an established tradition and commitment to personalized education.
The priority is to treat each student as an individual with the care and service that is the hallmark of CityU. In-country, students can take classes in Seattle, Everett, Renton, Tacoma, at JBLM, or in Vancouver, Washington. Globally, CityU has partnerships with institutions in eight countries.