Sponsor Insight
Sweet Briar College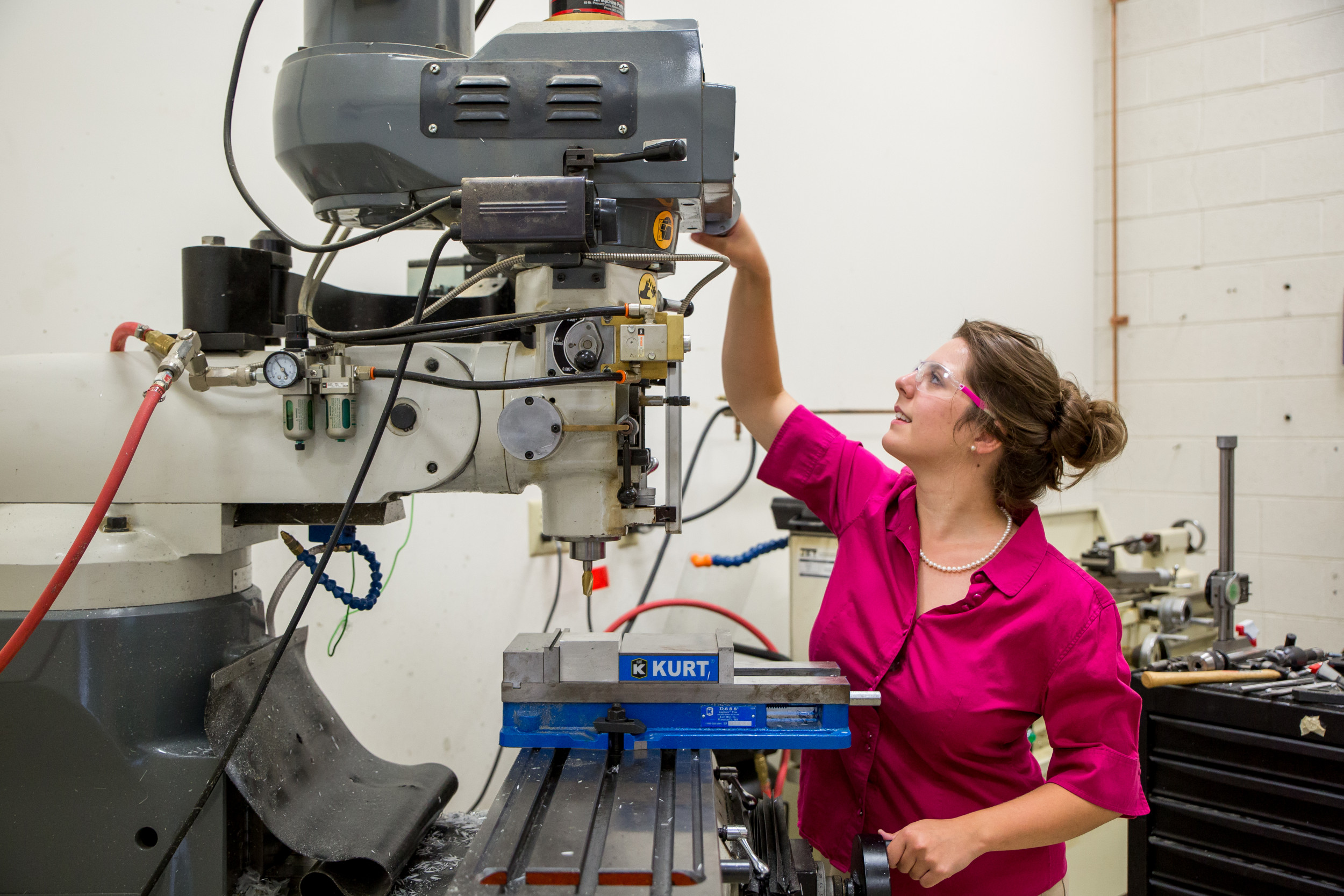 We change the world, one woman engineer at a time.
At Sweet Briar College, we are committed to increasing the number of women engineers. As one of two U.S. women's colleges with an ABET-accredited engineering program, we prepare women to change the world. One hundred percent of our graduates have completed their engineering education in four years, and more than 90 percent work as engineers or study engineering in a graduate program. Sweet Briar engineers are making a difference in the industry, tech, and government.
We expect amazing things from our engineers. And they deliver.
The Sweet Briar College Margaret Jones Wyllie '45 Engineering Program is an interdisciplinary program that combines critical skills in mechanical, electrical and environmental engineering.
We believe that project-based learning and experience in industry or a research lab are crucial components of undergraduate engineering education. At Sweet Briar, you'll dive into relevant hands-on work starting with your first engineering course and continuing through your senior capstone project. All engineering students complete an industrial internship before graduation.
Solving the problems of the 21st century requires a perspective beyond engineers' critical technical skills. Steeped in our liberal arts curriculum, you will gain an understanding of the societal context for the complicated challenges we face. You'll learn to communicate effectively and persuasively, to be adaptive and flexible, and to work in teams — whether your colleagues are in the next office, another time zone or a different continent.
Behind every Sweet Briar woman is a team who believes in her.
Ours is a culture of making — and it begins with faculty. Our professors will push, excite and energize you, so you'll be ready to take what you learn into the world. They'll empower you to do what inspires you, by both challenging and guiding you.
Our engineering faculty will work beside you on research and design projects that make a difference in people's lives. For example, our students and faculty have personally delivered student-designed assistive devices for disabled individuals in Brazil. Based on patients' needs, students design, build, test and revise prototypes — such as a device that gives a quadruple amputee more independence, or communication tools for autistic children.
A powerful environment that is always home.
Sweet Briar's 3,250-acre campus in the foothills of the Blue Ridge Mountains is a beautiful place — but here, beauty isn't just skin-deep. Our campus is intentionally intimate. It's buzzing with ideas and designed to build a sense of community, where everyone counts. All kinds of possibilities will unfold for you here, because we'll give you the space you need to explore, research and achieve.
Even high school students can try engineering at Sweet Briar.
Our Explore Engineering immersive weekends and weeklong design courses for high school girls let you dive into engineering. Participants in their sophomore, junior or senior years design and build relevant, fun things — from computer-controlled wearable devices to sustainable building materials. The weeklong summer course even offers college credit, so you can get a head start on your undergraduate career.