Sponsor Insight
Pennsylvania College of Technology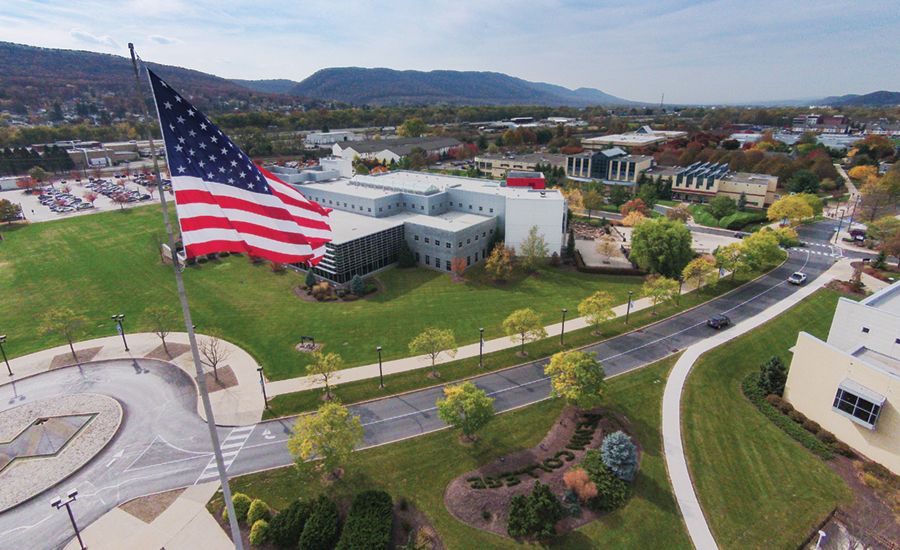 When picking which movie to see or restaurant to try, reviews and word-of-mouth can be enough to simplify the decision. But when narrowing one's list of colleges, choosing a reputable institution with an industry-responsive track record, it helps to have a more objective reference.
At Pennsylvania College of Technology, a special mission affiliate of Penn State based in Williamsport, Pennsylvania, a range of bachelor's- and associate-degree programs in all six academic schools have received the stamp of approval from a variety of accrediting agencies.
Offerings in two of those schools – Construction & Design Technologies and Industrial, Computing & Engineering Technologies – have been favorably recognized through 2019 by the Engineering Technology Accreditation Commission of ABET (formally known as the Accreditation Board for Engineering and Technology Inc.).
The prestigious nonprofit agency accredits programs in applied science, computing, engineering and engineering technology disciplines, giving students and employers alike the confidence that workforce standards are being met.
"It's a great feather in our cap, nationally and internationally," said Timothy E. Weston, associate professor of plastics and polymer technology and department head. ABET accreditation has been accorded to Penn College's four-year plastics and polymer engineering technology major and to its two-year plastics and polymer technology degree. "It puts Penn College in a global leadership position," Weston added.
Students have the benefit of greater access to financial aid, Weston said, as some scholarship opportunities are restricted to ABET-accredited schools.
In addition to accreditation of its plastics majors, Penn College is known at home and abroad for its unique Centers of Excellence in rotational molding and thermoforming.
Among the college's construction- and design-related majors, ABET has accredited both two- and four-year majors in civil engineering technology and the school's associate-degree offering in surveying technology.
"ABET provides industry standards for which our programs should prepare students, as well as a level of professionalism and accountability for all of the programs that it accredits," noted Marc E. Bridgens, dean of the School of Construction & Design Technologies. "It truly makes Penn College very competitive with other institutions for career placement of graduates."
Penn College students regularly distinguish themselves across the country, and civil engineering/surveying majors are no exception. During the past several years, for instance, they participated in a national data-collection initiative to correct insufficient and inaccurate Global Positioning System information.
Establishing a common benchmark for expectation and achievement also helps students attain their Professional Engineers Licensure more quickly in Pennsylvania than those graduating from an institution not accredited by ABET.
As explained by program faculty, a Penn College senior who passes the Fundamentals of Engineering test can take the PE exam four years later (provided he or she gains experience during the interim from working with a professional engineer). That four-year waiting period is doubled for those without a degree from an ABET-accredited institution.
A full college experience awaits those in search of on-campus housing, varsity and intramural athletics, student activities and Greek Life.
Business/industry connections, national corporate sponsors, small classes, industry-standard equipment, and faculty with work experience contribute to an overall 96-percent graduate placement rate – higher in some majors. And many of the two-year degrees can provide a head start for the college's baccalaureate programs.
The college has also been named a Military Friendly School for seven consecutive years, with a full-time Veterans Affairs coordinator in the Financial Aid Office – an Army veteran himself – to discuss educational opportunities for servicemen and women.
Two Open Houses each year provide a convenient opportunity for prospective enrollees, their families and friends to explore Penn College, its "degrees that work" and impressive facilities.