Sponsor Insight
Limkokwing University of Creative Technology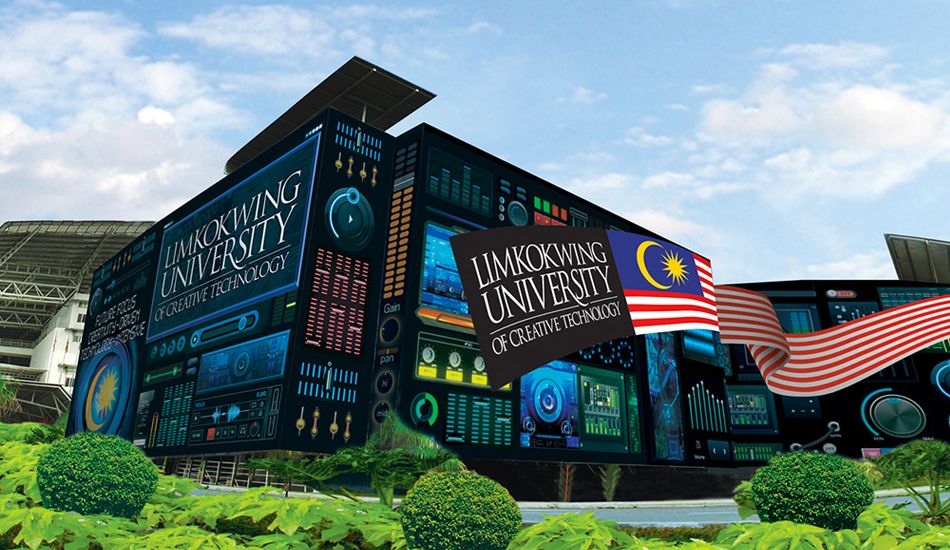 PIONEERING INDUSTRY-DRIVEN EDUCATION AND INNOVATION
Limkokwing University celebrates creativity in everything: from its students and the work they do, from the work that it has produced to the way it is, creativity is its driving force.
Since inception, Limkokwing has focused on creativity as a vital prerequisite for innovation to take root. Limkokwing pioneered cutting-edge multimedia education as a catalyst to consecutive growth and remains the industry leader today. Limkokwing is among the first universities to offer courses in Multimedia such as Games Design, Animation and more, at the time when other universities were restricted to more traditional academic fields of study. The best testimonials to this are the awards, recognition and success of graduates who went on to dominate their industries, and from leaders and Governments worldwide that the University wins consistently for innovation and globalisation.
Because Limkokwing is very industry-driven, it pioneered the 'Indusity' programme. A term coined by merging the words 'industry' and 'university', the concept itself is innovative, yet extremely practical. It's an industry within the university programme that is a fusion of industry, government and the university. The 'Indusity' concept sees its students work on real industry projects commissioned by its industry partners and work side-by-side with industry veterans to create original works.
Limkokwing University serves as a cradle to design creative individuals, identifying with creativity and innovation, and acting as an R&D laboratory and start-up incubator in harnessing talent and skill development.
DIVERSITY IS PART OF OUR DNA
Limkokwing University has a long history and tradition in building the next generation of leaders. The University seeks to form the next global generation through deep cultural understanding. In today's global society, access to technological advancements have made the world smaller, and because of this increased access, the University considers it a responsibility that students have a far greater understanding of different perspectives by becoming familiar with different cultures and people from different backgrounds. The University believes that through its multicultural solution, future generations can contribute effectively to various communities worldwide.
The University's multicultural environment was designed to be conducive in broadening students' outlook and awareness, and to let students have the added advantage of international networking by making friends across the world right on campus. By the time they graduate, students would already have an important tool to accelerate their career – global access to assets worldwide.
These unique aspects about the University can be summed up by its guiding philosophy that we embrace and celebrate our differences, so that we learn from each other.
UNIVERSITY OF THE FUTURE
Limkokwing University is located in Cyberjaya, a high-tech intelligent city neighbouring the seat of the Malaysian Government's administrative centre, Putrajaya, the world's first Intelligent Garden City. Its architecture is full of futuristic, yet charmingly rustic structures. Putrajaya and Cyberjaya are twin, modern cities with sophisticated information network based on world-class infrastructure.
Limkokwing University with its world-class infrastructure has been endorsed by the Malaysian Ministry of Higher Education as Malaysia's University of Innovation. In 2013, the Prime Minister of Malaysia recognised the University as Malaysia's University of Transformation for its contributions to the country.
Limkokwing University's unique collaboration with the industry has also been extended to Governments worldwide with the intention to build their national competitiveness and their countries' global reputations through innovative design and effective branding. Government leaders have been inviting the University to build campuses in their countries as a part of national development to boost up their human capital and global competitiveness.
The University has over 30,000 students from over 165 countries in its 13 campuses spread across the world in Malaysia, Botswana, China, Indonesia, Cambodia, United Kingdom, Lesotho, Swaziland, Yemen and Sierra Leone. The establishment of new campuses is in line with Limkokwing University's commitment to globalising education, which will see it setting up a campus in the Americas after already having a presence in Asia, Europe and Africa.
Contact rdesai@mongooseasia.com for details on how to get involved in future 'Educational Insight' sections.