Sponsor Insight
National Healthcare Group Diagnostics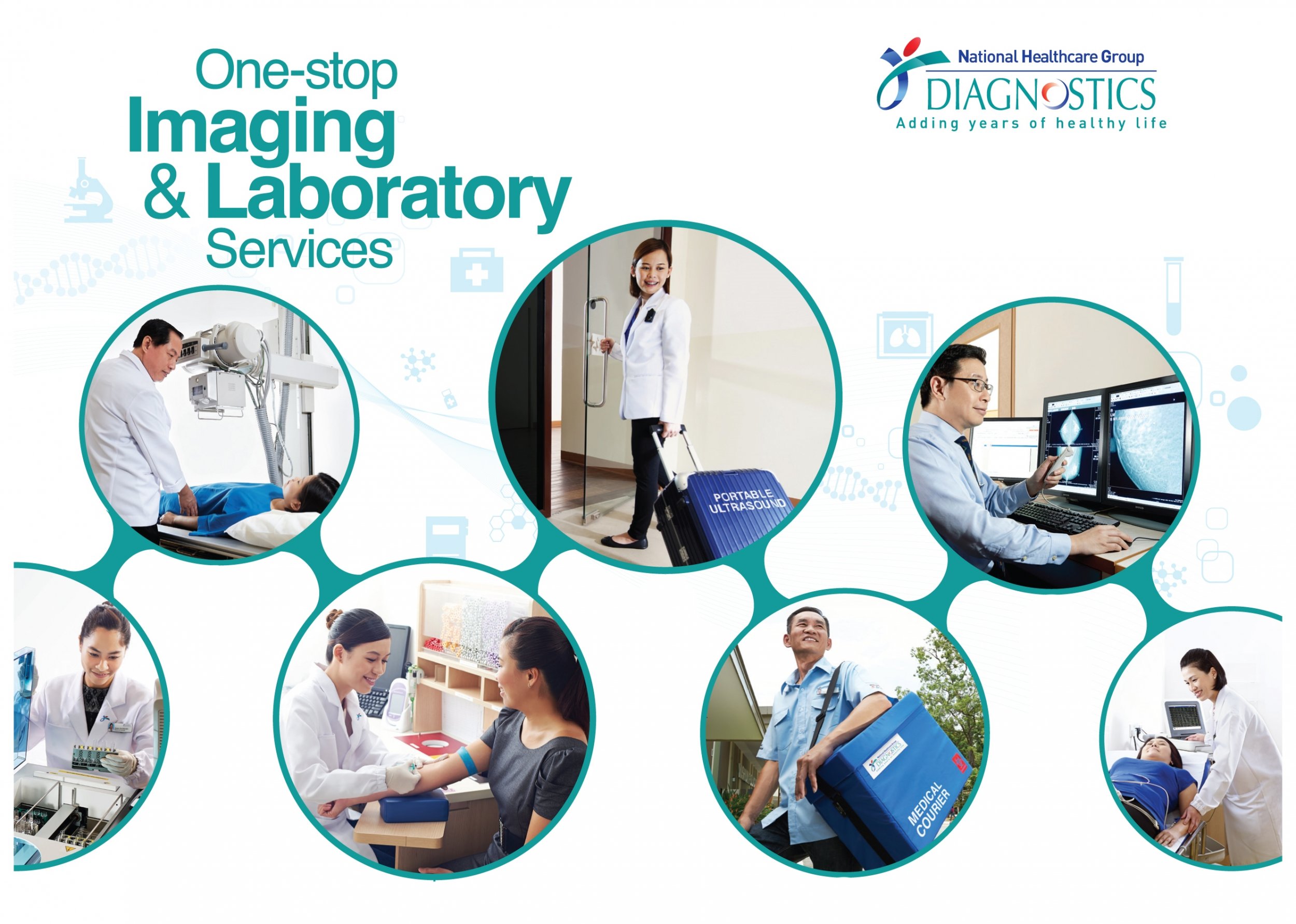 A business unit under the National Healthcare Group, National Healthcare Group (NHG) Diagnostics is a leading provider in primary healthcare for its one-stop imaging and laboratory services. Through its extensive network of more than 30 static and mobile centres around Singapore, NHG Diagnostics delivers accessible and affordable diagnostics procedures via a seamless and timely manner.
NHG Diagnostics supports polyclinics, General Practitioners, community hospitals, nursing homes, medical centres, workplace and community with its ranges of laboratory and imaging services, at both static and mobile centres. The services include:
Clinical Laboratory Services
General X-ray
Mammogram Screening
Ultrasound
Bone Mineral Densitometry (BMD)
Electrocardiogram (ECG)
Spirometry
Over the years, NHG Diagnostics has also progressively launched a fleet of mobile services to support the care of patients in the primary care and in the community. This includes the Mammobus (Mammogram Screening), Mobile X-ray, Bone Mineral Densitometry, Portable Ultrasound, Community Health Screening Unit and Medical Courier services.
Adopting newer technologies to enhance the quality of primary care diagnostics in the community, NHG Diagnostics supports the right siting of care for patients:
Implemented Singapore's first Teleradiology a decade back. This technology allows radiological images to be reported from the various reading centres across regional geographical boundaries, which significantly improves the total report turnaround time,
Launched Singapore's only mammography unit, Mammobus which is accredited by Health Promotion Board (HPB) BreastScreen Singapore (BSS) program to perform national breast screening in the community and the workplace,
Introduced Mobile X-ray which has been part of onsite medical support in international/regional events such as the SEA Games, Youth Olympic Games, Formula One race etc, and
Introduced Mobile BMD and Portable Ultrasound in Singapore to support the management of patients within the community. This mobile concept allows the sharing of the services among multiple healthcare partners and optimises the use of limited radiographers and radiographic equipment.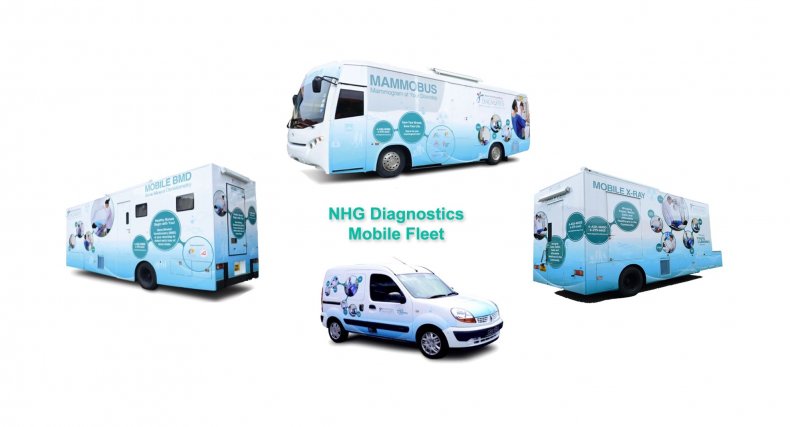 Leveraging on technology and automation to raise productivity and meet the increasing demands for diagnostics due to the increase in chronic diseases and aging population, NHG Diagnostics also introduces newer diagnostic capabilities of its centres to increase the accessibility of services to patients. As of now, some NHG Diagnostics laboratories are already equipped with onsite biochemistry analyzers which offer a wider test repertoire and reduce the turnaround time considerably, from 3 days to 3 hours. This will be remarkably helpful for healthcare partners who require rapid results and early medical intervention.
In a continuous quest for quality excellence, all NHG Diagnostics laboratories presently are accredited under ISO151189 for its laboratory practices and standards, and accredited by HPB as approved centres for the national BreastScreen Singapore (BSS) program NHG Diagnostics also subscribes to External Quality Assurance (EQA) for independent evaluation of results accuracy and has partnered the sister institution to attain the Joint International Commission (Ambulatory Care Standard) accreditation.