Sponsor Insight
Hangzhou International School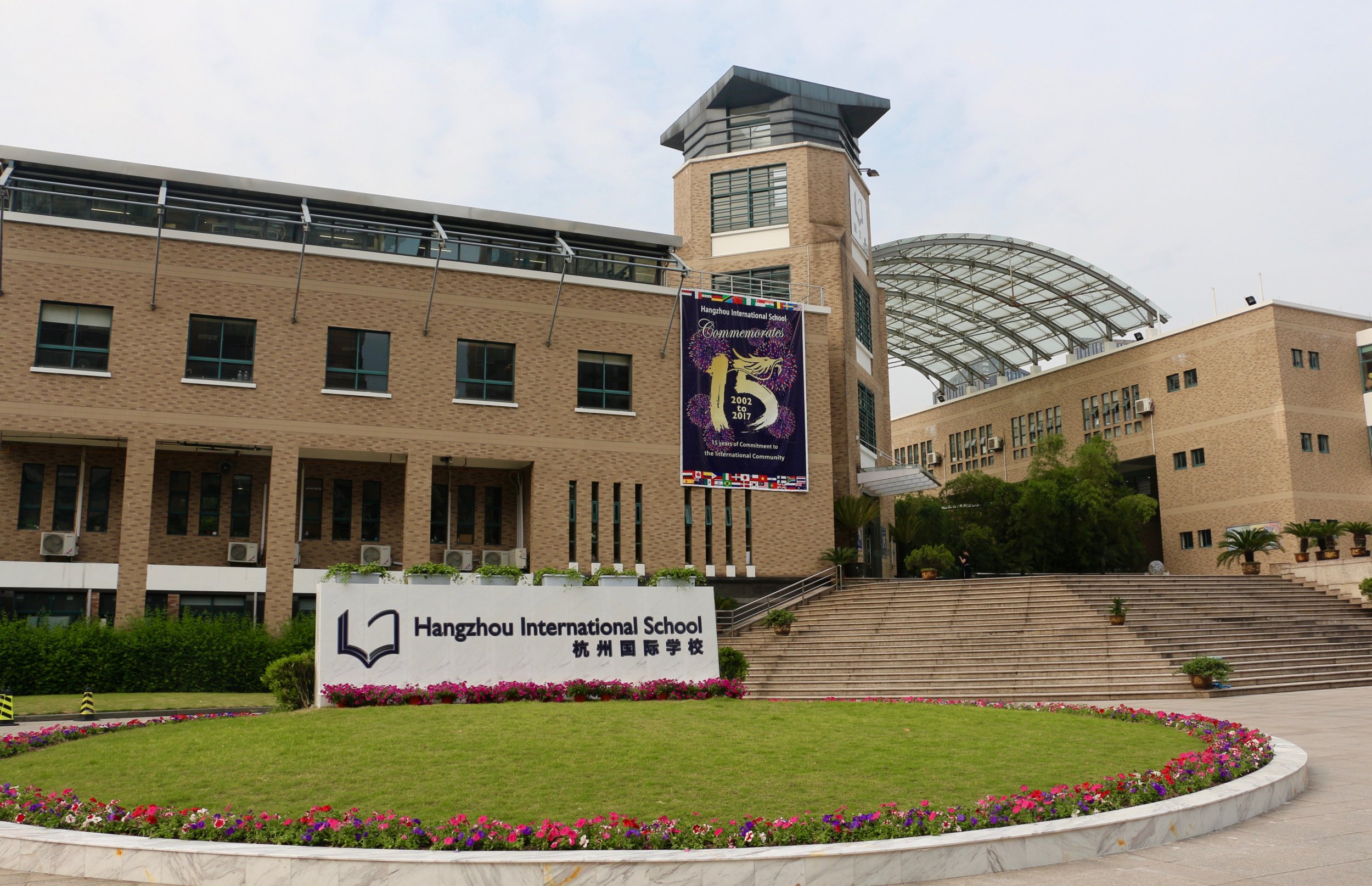 Hangzhou International School was founded in 2002 to serve foreign expatriate children in the beautiful city of Hangzhou, China. As an IB World School, HIS provides a rigorous, high-caliber academic program for students aged 2-18. HIS offers the International Early Years Curriculum (IEYC) for grades Nursery-Kindergarten, the International Primary Years Curriculum (IPC) for Grades 1-5, the International Middle Years Curriculum (IMYC) for Grades 6-8, and the International Baccalaureate Diploma Program (IBDP) for Grades 11-12. The school is accredited by the Western Association of Schools and Colleges (WASC) and is a member of the East Asia Regional Council of Schools (EARCOS) and the Association of China and Mongolia International Schools (ACAMIS). These associations and accrediting standards are recognized worldwide, which assures families that the HIS educational experience is of the highest standard for international schools and will be highly valued and transferable to their home countries or universities.
Currently, HIS serves almost 600 students from more than 30 nationalities. In addition to English and Mandarin, there are thirteen other best languages spoken by HIS students. For this reason, HIS includes significant learning specialist support. The school is especially proud of its continued recognition for language development and support.
The school continues to be ranked as one of the top IB international schools in Asia. In addition, HIS students continue to score well above international test measures while still providing a 'complete' learning experience within a rich and comprehensive extracurricular program, including visual arts, dance, music, design and computer technology, and athletics. HIS offers students a strong curricular experience with excellent opportunities to develop individual talents and areas of interest. All HIS students participate in IB Diploma Programme coursework. The graduating class of 2016 had a 100% pass rate for those registered as full IB Diploma candidates and exactly half of the students received a Bilingual IB Diploma (representing eight different languages). HIS Alumni have been accepted and offered full and partial scholarships to top universities in the United States, Canada, Australia, UK and other European countries.
A hallmark of HIS is the community-centered atmosphere, which welcomes participation within our community and with external partnerships. The HIS Parents and Friends Association (PAFA) actively supports student learning and commits significant time and energy in organizing events, decorating the campus on special occasions, and promoting guest presentations. HIS believes that only the best international schools devote their entire community to helping students, parents and faculty with transition. The HIS learning environment is safe, supportive and caring, which allows its students to develop soft skills of international mindedness, attain high levels of academic success, and pursue opportunities as leaders of the future. HIS students also participate in service and experiential learning, such as working with students at a school for the disabled or participating in the China Trips program. HIS graduates report high levels of preparedness for university and beyond. The school promotes the idea of students gaining the knowledge, skills, understandings, and attitudes to be 'future ready'.
The HIS campus is conveniently located in the Binjiang High Tech Zone of Hangzhou, which recently hosted world leaders for the G20 Summit and is home to some of the key technology and manufacturing leaders, as well as strong economic development in light industry and tourism. This socio-economic environment allows HIS to develop 21st Century Learning skills and attitudes that will prepare students for the workplace of the future. HIS looks to promote learning that involves creativity, design, and innovation. The school is located in a suburban area and most students walk or ride their bicycle to school. This further allows HIS to serve as a community center for its students, parents, and faculty. Plans for the near future include a large complex that will include a large theater, gymnasium, swimming pool and visual and performing arts spaces.
The year 2017 marks the 15th Anniversary of Hangzhou International School. Congratulations, HIS, and its Golden Dragons!