Sponsor Insight
Austin Eco Bilingual School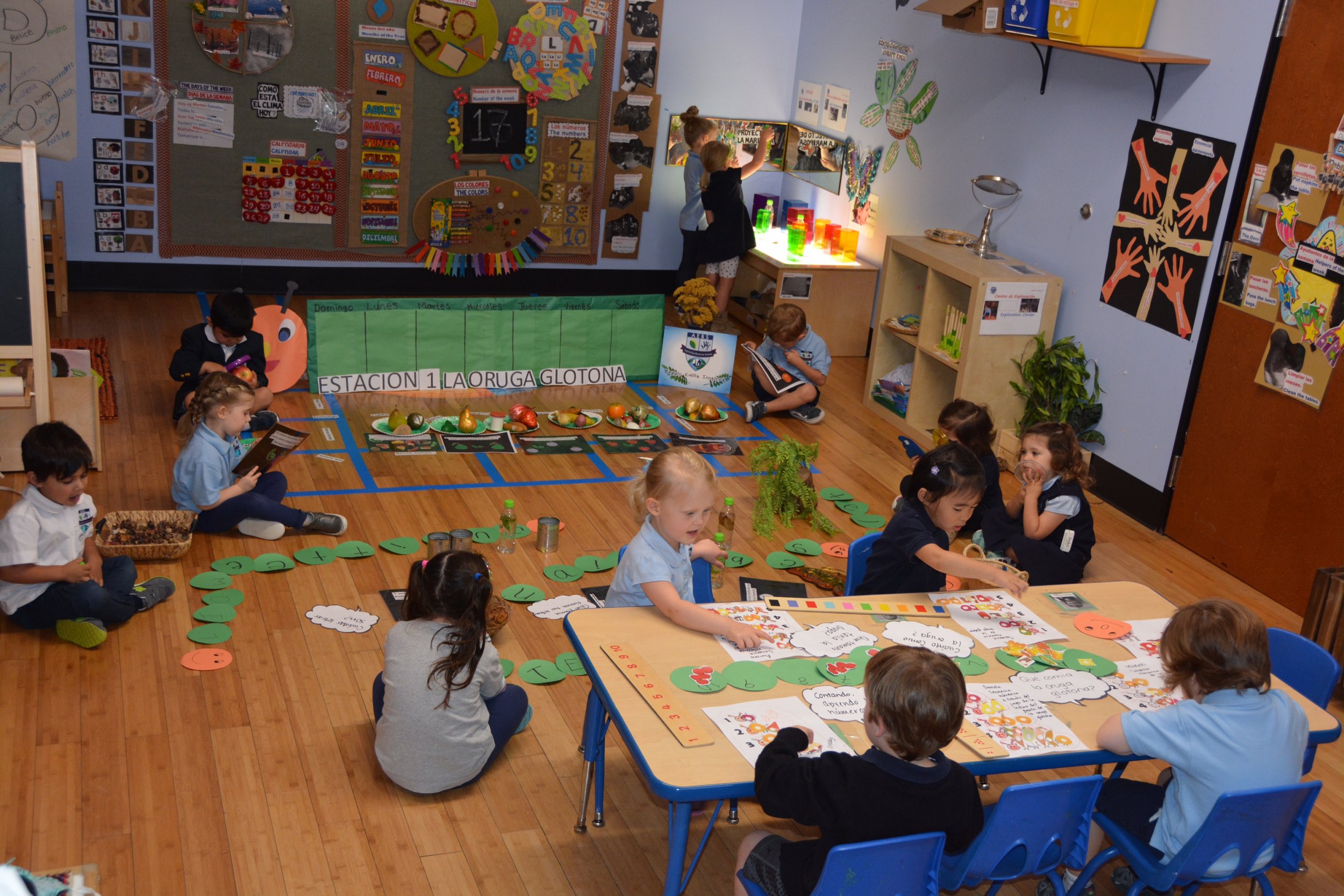 By Phaedra Rogers
When it comes to finding a school that provides strong educational standards coupled with teaching global stewardship, the Austin Eco Bilingual School could be considered a jackpot. After pulling in to the tranquil school grounds, you probably won't hear the usual pandemonium that sometimes occurs with young children. But, what you will hear is thoughtful chatter between students and teachers in Spanish and English, sometimes both occurring in the same sentence.
AEBS is a Spanish immersion school, serving nursery, preschool and elementary age children in Austin, Texas. According to Adriana Rodriguez, founder and head of the AEBS, "Our aim is to create active learners, inquisitive, informed and independent students. We want them to become effective communicators, develop resilience, contribute to their communities, and become successful leaders." Although that may sound like a big undertaking, AEBS has a proven track record to support its high achieving goals.
Only a handful of schools in Austin are International Baccalaureate accredited, and even fewer are utilizing the Reggio Emilia approach to teaching, which focuses on building meaningful relationships with the natural world. Also, AEBS is a NAEYC (National Association for the Education of Young Children) accredited school. The fusion of these innovative methods gives the AEBS students an early start in forming critical thinking skills through an inquiry-based curriculum.
THE INTERNATIONAL BACCALAUREATE
AEBS is an IB accredited Primary Years Progamme school. Rather than students being on receiving end of instruction, AEBS uses a different approach; students are active participants. Units of study are referred to as "learning experiences." By using tactile, sensory, and visual tools, students are able to absorb the lesson through whichever modality is meaningful to them. For example, a student can line up rocks and count, add, or subtract. Maybe the child will count in Spanish, then switch to English mid-count. There's no right or wrong in that scenario, as long as the student is able to learn the skill.
AEBS leads the students in building a strong academic background with a carefully designed curriculum. Strength of language, creativity and cultural awareness are the core tenets of the program. As the students get older, they're also exposed to French and Mandarin once a week.
REGGIO EMILIA
If the IB is the vehicle that AEBS uses as a framework, then Reggio Emilia is the accelerator. Named after the Italian city where it was developed following World War II, the Reggio Emilia approach places an emphasis on nature, conservation, and art. The Reggio Emilia approach deepens learning by fully immersing the students in a topic of study. The classrooms spring to life with color, art, smells, and tactile tools that coordinate with the subject; the classroom is considered the third teacher. During a lesson, the students will document their understanding through their artwork, verbal explanations, or photos. When sharing their thought processes creatively, they're forming scaffolds of each discovery in the learning process, which helps the teachers track the students' understanding.
CRITICAL THINKING AND GLOBAL STEWARDSHIP
Through the International Baccalaureate and the Reggio Emilia approach, the AEBS has the ability to teach their young students about global stewardship and environmental responsibility. Hence, the Eco in the school's name. The students are encouraged on a daily basis to make choices that serve the planet.
They're given the tools to stoke their natural curiosity as a means for finding solutions to some of life's bigger challenges. When students are asked why they think about something a certain way, they're not put on the defensive, but instead encouraged to think independently and offer solutions. In learning these tactics at an early age, the students gain confidence as they mature knowing that they have what it takes to master anything from a school subject to a life challenge. And in the end, isn't that what education strives to do?
If you need more information, please contact Adriana Rodriguez /AEBS Head of School at info@austinbilingualschool.com.