Sponsor Insight
GEMS World Academy Chicago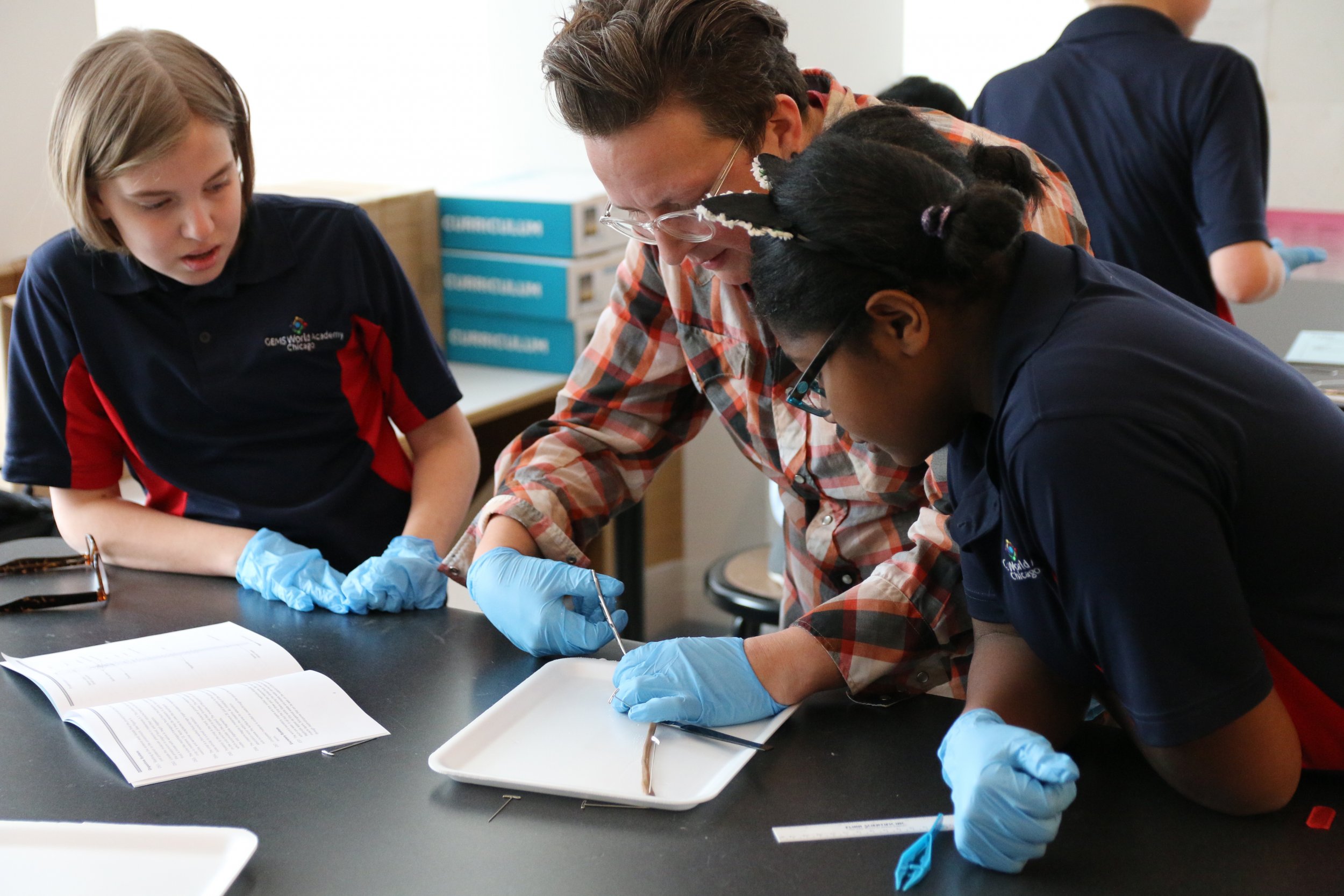 GEMS World Academy Chicago earned designation as an International Baccalaureate (IB) World School in 2016, less than two years after the school first opened its doors. GEMS is the only private school in the state of Illinois to be certified for its Primary Years Program.
GEMS World Academy is committed to an inquiry-based education model that relies on transdisciplinary instruction and an emphasis on making and discovering global connections. Teachers encourage their students to be curious, creative and critical thinkers.
The school supports the core Program of Inquiry with the creative use of technology, a commitment to daily world-language instruction across all grade levels and a robust Field Studies program that transforms the entire city of Chicago into a giant mobile-learning laboratory.
This "city as our campus" mindset brings the IB program to life in vivid ways. For example, our first-graders, during a unit on accessibility, inspected the buses and trains operated by the Chicago Transit Authority (CTA) to see why they have been built to accommodate people with disabilities. Our kindergartners visited the DuSable Museum of African-American History during their storytelling unit to explore how generations of families used quilts as a way to tell and preserve stories.
"The International Baccalaureate framework allows for a cohesive and vertically aligned program that prepares our students for lifelong success," said Eila Kvaran, GEMS World Academy Chicago's IB and innovation leader. "The resources we have within the school, throughout the city and in connection to other GEMS schools around the world have allowed us to create a truly authentic and international model of teaching and learning."
Students in the GEMS World Academy Middle School, which now comprises grades six through eight, use the IB Middle Years Program (MYP). The certification process for the MYP is already underway.
The MYP at GEMS helps students develop a more sophisticated and nuanced view of the world. The school's Design & Innovation Lab serves as a learning hub for a variety of hands-on projects and inquiries across multiple disciplines, including the annual Transdisciplinary Fashion Show, a massive year-end project in which students design and construct garments that reflect inquiries in humanities, sciences and technology.
The GEMS learning community is growing. The school has applied to be a candidate school for the Diploma Program, which will serve future students in grades 11 and 12, and by the 2020-2021 school year, GEMS will serve students all the way through high school. When the GEMS World Academy Chicago campus is complete, the school will offer a cohesive IB experience from ages three to 18, making it one of the richest educational offerings in the Chicago area.