Sponsor Insight
International High School of New Orleans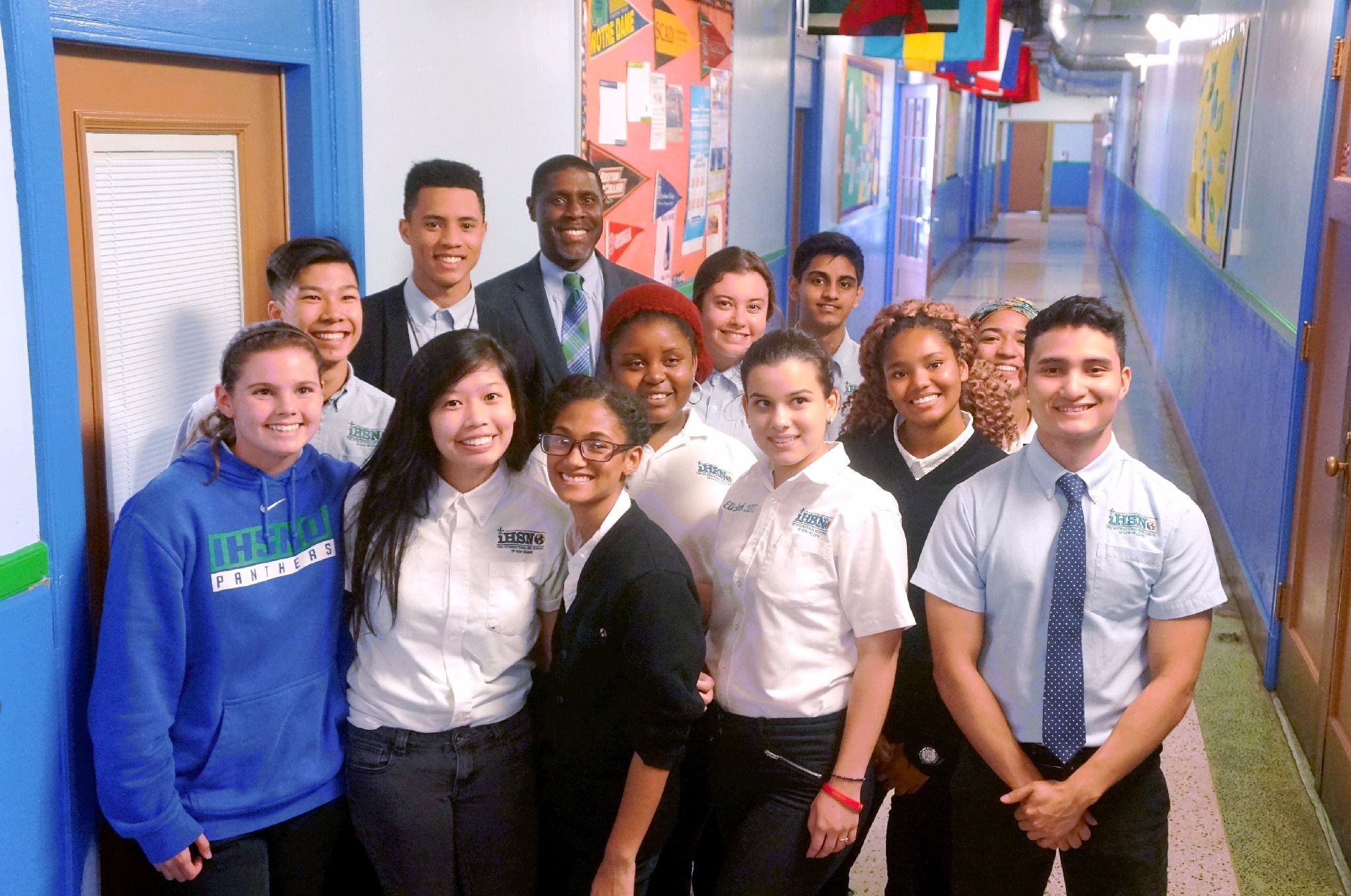 The International High School of New Orleans (IHSNO) is a public, college preparatory charter school located in the Central Business District open to all Louisiana residents. IHSNO is the only high school in New Orleans offering students the opportunity to participate in the International Baccalaureate Diploma Programme (IBDP).
The exceptional faculty and staff at IHSNO are the most diverse group of educators in the city of New Orleans. The school has a dedicated student support team which ensures that all students receive the assistance needed to be successful on their academic journey. The administrative team is a data driven and student-focused education force that concentrates all efforts on student success as the number one priority.
Through high-level academic programs, an inquiring and open-minded environment, exciting extra-curricular programs and cultural celebrations, students attending International High School of New Orleans have access to a rich high school experience. Graduates of IHSNO are passionate lifelong learners who positively impact the world.
IB at IHSNO:
The International Baccalaureate Diploma Programme (IBDP) is recognized and respected by the world's leading universities for its ability to encourage students to think broadly, beyond the boundaries of their communities, and to develop the intellectual, personal, emotional and social skills needed to live, learn and work in a global economy. Students in the IBDP are more likely to get university acceptance, qualify for scholarships and succeed in their post-secondary educational endeavors. Through the IBDP, IHSNO students gain excellent breadth and depth of knowledge, excel in their academic subjects and thrive intellectually, emotionally and ethically.
IHSNO IB students have matriculated to some of the nation's top colleges including Yale University, University of Texas, Clark Atlanta University, Dillard University, French International Baccalaureate, Illinois Institute of Technology, Loyola University, New Orleans, McNeese State University, Morehouse College, University of New Orleans, Nicholls, State University, North Carolina A & T State University, Semester at Sea (University of Virginia) , University of Tampa and Tulane University. The IB Programme is opening doors of opportunity for IHSNO graduates.
What IHSNO offers:
WORLD LANGUAGES: IHSNO offers foreign language courses in Arabic, Chinese-Mandarin, French, Spanish and Vietnamese. Learning a second language provides students with countless benefits. The study of a world language prepares students to participate in a multilingual environment that values other cultures and gain a better understanding of today's complex, internationally interdependent world.
INTERCULTURAL APPRECIATION: At IHSNO, students understand the significance of cultural differences and similarities amongst people, as their own experiences, values and cultural backgrounds guide how they behave and see the world.
What students say about IHSNO:
"IHSNO means culture, taking risks, being open minded, and being the best version of myself. Before I came to IHSNO, I wasn't any of these. But being here has made me want to learn more about the world and to get out there to explore it."- Maria Arguedas, 12th Grade
"IHSNO is my platform! This school has helped me find myself. It has given me a place to belong. This is my home. IHSNO is my family."- Kaelah Simmons, 12th Grade
"IHSNO means a better future for me. It means my success in college. It is an exposure to new cultures, languages and people. It is a chance to make new discoveries of the many roles people play in this world."- Ervin Dalvecchio Cooper, 10th Grade
"IHSNO means making friends from different countries. It means learning to be respectful, responsible and a hard worker."- Michael Atkins, 11th Grade
"IHSNO means unity and diversity. This school provides an open and caring environment that makes everyone feel welcomed."- Grace Alaye Clark, 11th Grade
"IHSNO means diversity to me. At IHSNO there is freedom to express yourself without any judgement. This makes me feel like my learning and experience as a student is much more important than anything else."- Hilary Lyons, 9th Grade