Sponsor Insight
Saint Andrew's School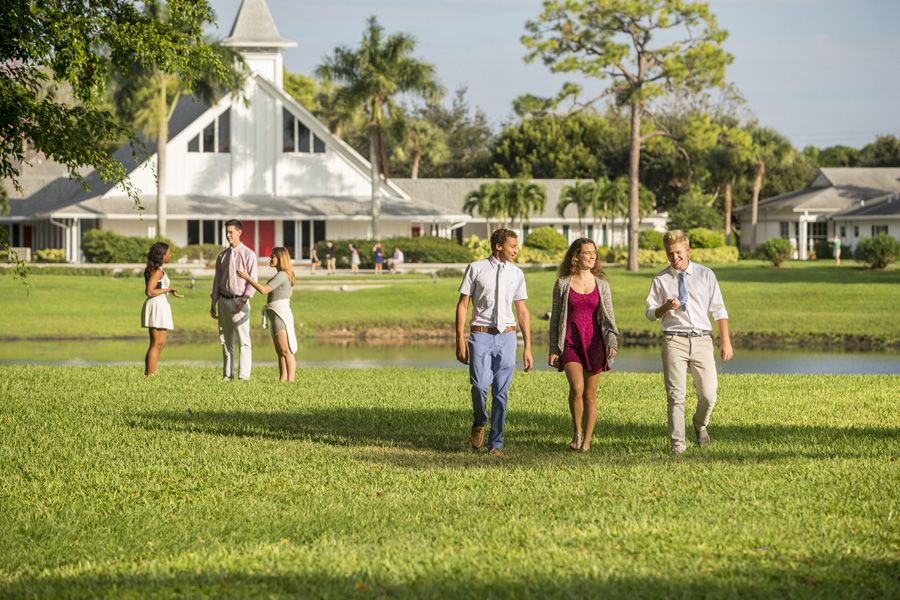 An unparalleled 21st century education celebrates each child, embraces the support of family, delivers outstanding programs, and fosters meaningful relationships between students and teachers.
To achieve that ideal, Saint Andrew's School begins with a solid and well-articulated mission: to develop every child in mind, body and spirit.
Recognized as a top private school in the Episcopal tradition, Saint Andrew's School is a day and boarding school for students in grades Pre-K through 12 and serves 1,285 students from 40 countries and several states in the United States.
Saint Andrew's campus is located on 81 acres in the heart of Boca Raton, Florida. The school is just five miles from the warm waters of the Atlantic Ocean and is easily accessible through three international airports in South Florida.
Proud to be an IB World School
Demanding courses are at the heart of our academic program, which includes the International Baccalaureate (IB). Saint Andrew's School is proud to be one of the few private day and boarding schools in the world that offers the Primary Years Programme (PYP), Middle Years Programme (MYP), and Diploma Programme (DP) on one campus.
Primary Years Programme (PYP) - Grades JK-5
The PYP provides a framework of six global transdisciplinary themes that helps develop the whole child as an inquirer. The knowledge students gain from studying over forty units of inquiry encourages their explorations of the outside world.
Growing hydroponic fruits and vegetables, building and racing go-karts, working with local television meteorologists, discussing the election process with a state senator, creating exciting TV commercials, and running mock businesses are just some of the experiential approaches available through Saint Andrew's Primary Years Programme.
Saint Andrew's provides two experienced teachers in each classroom as well as academic specialists.
In alignment with the PYP, Saint Andrew's Lower School has adopted Singapore Math, a program whose teaching methodology emphasizes a conceptual approach to understanding math.
Middle Years Programme (MYP) - Grades 6-10
The MYP provides a framework that puts students at the center of learning as they develop the ability to think deeply and communicate effectively. Students are engaged in authentic learning experiences that promote a passion for learning. They learn to analyze and to take responsible action on complex problems. With extensive opportunities for students to perform, to participate in athletics, and to explore spiritual growth, our program prepares them to lead balanced lives. MYP students are also stretched to take risks as they experience a myriad of travel and cultural opportunities and challenges.
From developing iBooks that will be used by a local Marine Center, to becoming an advocate for women's rights on a global scale, students are engaged in activities that promote inquiry, cross-cultural understanding, and interdisciplinary links.
Newly developed, high-tech learning spaces equipped with flexible furniture provide a venue for collaboration, problem-solving, and expanding 21st century skills.
Diploma Programme (DP) - Grades 11-12
With a rich array of over 25 International Baccalaureate higher level and standard level course options, the Diploma Programme is a rigorous two-year curriculum that meets the needs of highly motivated students and leads to an academic diploma that is recognized by leading universities worldwide.
While taking standard and higher level courses, DP candidates have the option to add Advanced Placement (AP) courses to enhance their educational program. Students also benefit from a college-like schedule that allows them time to explore individual interests, find internships, engage in research and community service, and other hands-on activities.
After graduating, over 80% of Saint Andrew's students typically enter a "Most Competitive" or "Highly Competitive" university as ranked by Barron's Profiles of American Colleges.
Complementing the IB: Round Square International & Immersion Program
Saint Andrew's is a member school of Round Square International, an organization of more than 180 schools in five continents sharing unique and ambitious goals. Students in Round Square schools make a strong commitment, beyond academic excellence, to personal development and responsibility; they also participate in community service, work projects, exchange programs and adventuring, which often takes them halfway around the world.
Saint Andrew's also offers a unique Immersion Program, which includes opportunities in Florida and all over the globe. From exploring marine biology in the Galapagos and experiencing the art and cuisine in Tuscany, to helping to rebuild New Orleans, students learn to take risks, reach beyond their comfort zones, and leverage their passions into meaningful forms of action.