Sponsor Insight
Dwight School Seoul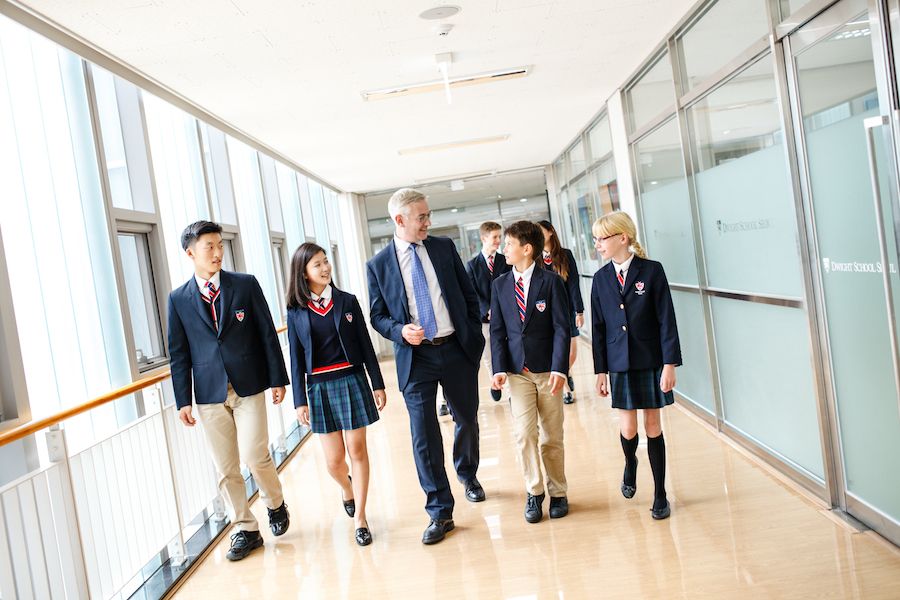 Dwight School Seoul
As a member of the five Dwight global schools in New York, London, Vancouver Island and Shanghai, the Dwight family shares the mission of igniting the spark of genius in every child.
A leader in international education, Dwight School Seoul is the first IB World School in Seoul authorized across all three International Baccalaureate programmes; Primary Years Programme (Pre-K-grade 5), Middle Years Programme (grades 6-10) and the Diploma Programme (grades 11-12) . The IB curriculum is widely known as the most challenging and respected pre-university course of study anywhere in the world and the only universal curriculum where students are graded according to international benchmarks.
Dwight's commitment to the IB Programme ensures academic excellence always goes hand in hand with service learning and leadership training. Through academic, civic, team, and individual exploration, students develop valuable leadership skills. They perform local and global community service that will help them succeed in the next phase of their lives as students, community members, and world leaders.
Dwight's world-class education rests on three pillars: personalized learning, community, and global vision. Since opening in 2012, Dwight School Seoul is the only school in Seoul accredited by both the New England Association of Schools and Colleges (NEASC) and Council of International Schools (CIS).
" Dwight School Seoul is outstanding in every way," says Head of School, Mr. Kevin Skeoch. "Witnessing students learn by doing and wanting to do more is what makes working at Dwight so special. Talented students, dedicated staff and committed parents have built both an exceptional learning environment as well as a supportive and welcoming community."
Dwight School Seoul offers IB education from age three to grade 12 providing a framework for successful learning and holistic development. Its commitment to the International Baccalaureate Programme not only ensures academic excellence, but also philanthropic activities and leadership which helps students succeed in the next phases of their lives as community members and world leaders.
Dwight School Seoul is located in Seoul's Digital Media City, the Silicon Valley of South Korea. The award-winning D&B Architecture firm designed the 200,000-square-foot campus, which features two indoor gymnasiums; an outdoor soccer field, playground and basketball court; two large media rooms; a two-story library; two acoustic music classrooms with eight individual rehearsal rooms; Makerspace; and performing arts center.
Students in Seoul and across our international campuses connect, interact, and share their different perspectives and cultural experiences through a variety of trips, exchanges, and digital communications, enriching the educational process for all.