Sponsor Insight
Herrman & Herrman, P.L.L.C.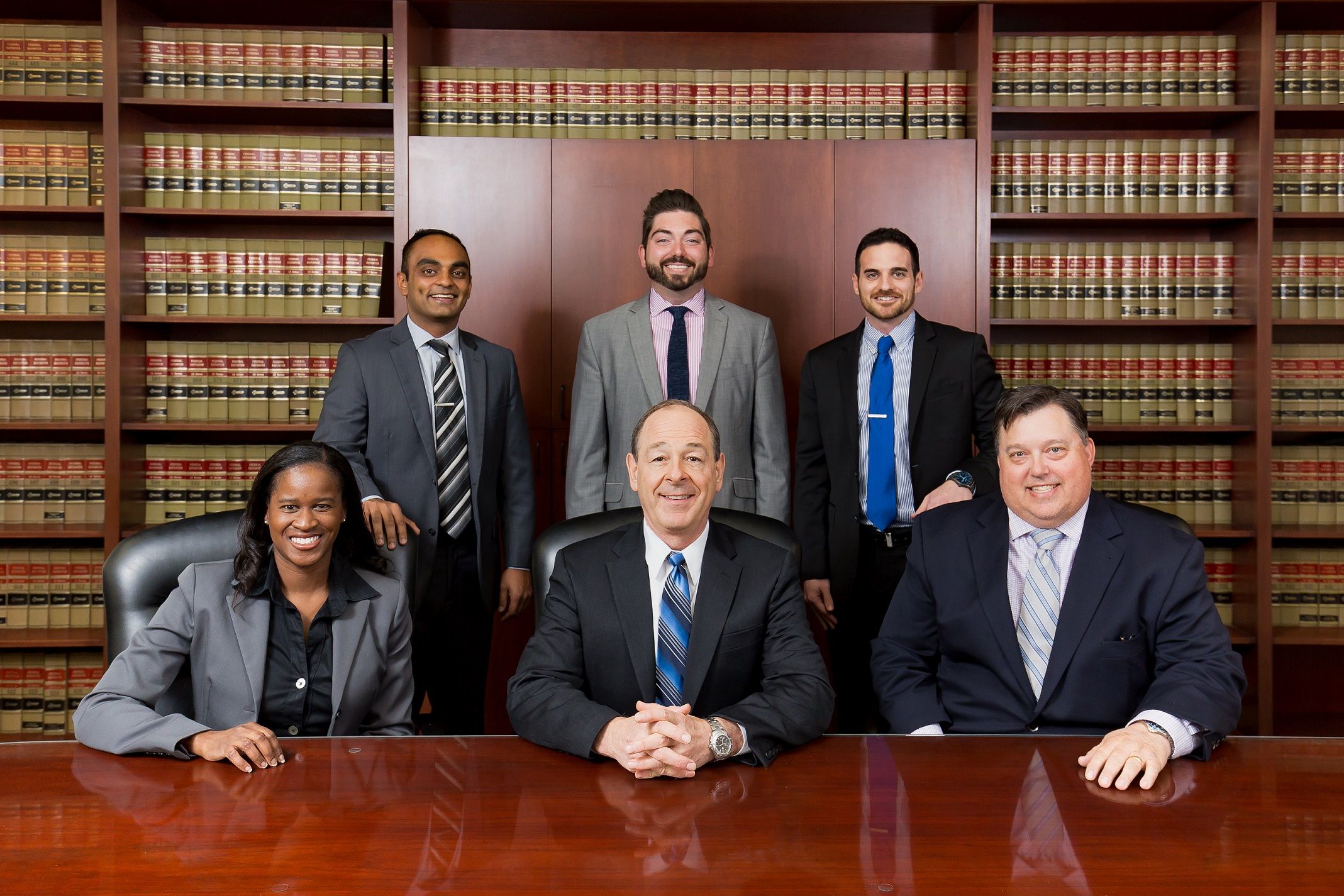 Herrman & Herrman, P.L.L.C. is a premier Texas-based firm specializing in personal injury claims and litigation. With a combined 70 years of legal experience, over the course of the last 20 plus years, Herrman & Herrman, P.L.L.C. has developed a stellar reputation for fiercely advocating for its clients' interests, securing a number of substantial settlements and verdicts to date.
Since the firm's inception in 1992, managing attorney and co-founder Gregory H. Herrman has dedicated his firm's practice not only to success in the courtroom, but providing a personal level of service to every client, a quality that clients and competitors alike have come to expect from Mr. Herrman and his firm over the years.
A household name in the South Texas legal community, Herrman & Herrman, P.L.L.C. has become one of the fastest growing firms in the state, garnering significant attention not only for its reputation as a firm that produces significant results, but most notably for providing a first class client experience. In fact, the firm was recently recognized by the American Institute of Personal Injury Attorneys as part of the 10 best firms for client satisfaction. The firm exclusively devotes its time and practice to personal injury, serving as counsel in a range of injury cases including car, truck, motorcycle, bicycle and pedestrian collisions, premises liability, product liability, trucking and commercial vehicle collisions, oilfield accidents, refinery accidents, maritime injuries, defective drugs, medical malpractice and wrongful death claims and litigation.
Mr. Herrman is a lifetime member of the Million Dollar Advocates Forum, and a lifetime charter member of Rue' Ratings Best Attorneys of America. He has also been recognized as a Top 100 Trial Lawyer by The National Trial Lawyers of America. The American Civil Liberties Union and the Southern Poverty Law Center have both recognized Mr. Herrman and his firm for its outstanding achievements. Mr. Herrman prides himself on employing only the finest attorneys and support staff, a number of whom who have also received local, state, and national recognition for their legal work.
In 2016, Mr. Herrman released his first publication, "7 Fatal Mistakes That Will Ruin Your Texas Auto Accident Case", an easy-to-read guide with information necessary after a motor vehicle collision in Texas. As a public service to the community, Mr. Herrman provides his book free of charge to anybody who asks for a copy. The firm has deep ties to the community, sponsoring a number of local and regional events including Fiesta de la Flor festival, Toys for Tots, Stuff the Bus, Beach to Bay, and CC Metro Ministries. Herrman & Herrman, P.L.L.C. also sponsors a number of local educational endeavors, including an annual scholarship essay contest which awards a sizable scholarship to those who win. His firm also has an annual giveaway of school supplies every August, providing local at need youth with basic school supplies and backpacks for the upcoming school year.
Away from the firm, the Herrman family participates in a number of philanthropic efforts focused on the South Texas community. Mr. Herrman is a regular contributor to a number of local and regional programs, charities, and churches, recently providing a sizable donation to a local church in the Corpus Christi, Texas area after it was burglarized.
Since the beginning, Herrman & Herrman, P.L.L.C. has dedicated itself not only to securing significant settlements and verdicts for its clients, but also to making sure that every client received a quality experience throughout the process. For decades, Herrman & Herrman, P.L.L.C. has made it its mission to seek and secure justice for its clients, helping over 20,000 clients to date. The firm will continue to zealously advocate for its clients and their interests, providing detailed and focused legal counsel while maintaining only the highest standards of professionalism for its clients.