Sponsor Insight
San Diego Personal Injury Attorneys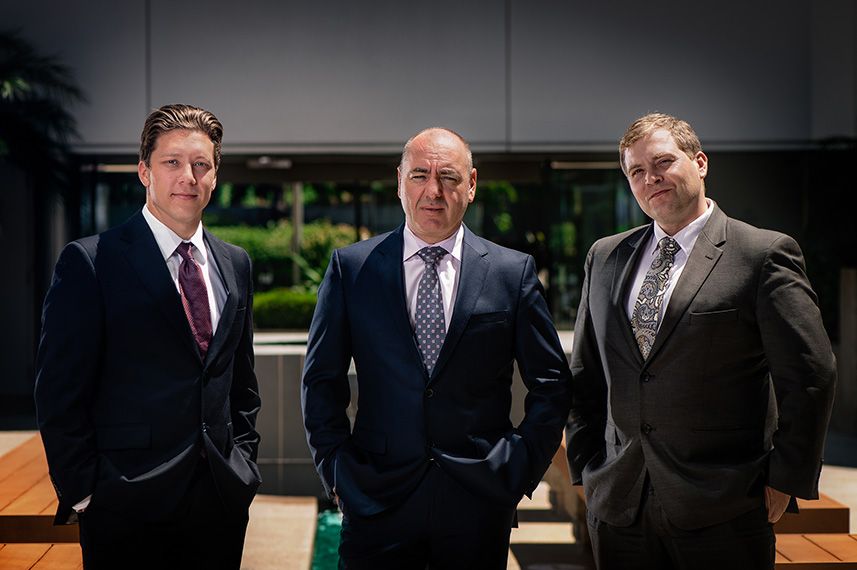 The law firm of San Diego Personal Injury Attorneys consists of a passionate and knowledgeable team of personal injury attorneys who have dedicated their careers to helping personal injury victims obtain justice. We are experienced attorneys who are known for our abilities to get results for our clients. We have obtained multimillion verdicts and settlements for clients injured by other people or organizations. In wrongful death cases, such as after a fatal crash, we fight aggressively on behalf of the surviving family members.
With over 25 years of experience, Deon Goldschmidt, Esq., the firm's lead attorneys, has successfully recovered over $500Million dollars for client settlements in personal injury and medical malpractice lawsuits. He's been practicing law for over 2 decades, earning his law degree in 1992 from University of the Witwatersrand in Johannesburg. He is a member of the California Bar and is also admitted to practice in South Africa. Beyond his knowledge and experience, Deon Goldschmidt and his fellow personal injury lawyers, provide justice.
The lawyers at San Diego Personal Injury Attorneys are dedicated to each case and genuinely care about making a difference for their clients. His team includes, Attorney Kevin Cowan, who attended University of San Diego School of Law, from which he graduated in 2009. Attorney Kevin Retoriano, who attended Montana State University where he earned a Bachelor's Degree in Sociology, continuing on to Thomas Jefferson School of Law and graduated with cum laude honors. Attorney Michel Shenouda holds a Bachelor's degree in Business Administration from Pacific Union College in Angwin, CA, and a Juris Doctorate degree from Thomas Jefferson School of Law in San Diego, California.
In addition to our stellar reputation and exceptional degree of hands-on experience, every attorney at our firm maintains the highest level of certification including membership in the following professional organizations, The California Bar Association, The American Bar Association, Consumer Attorneys of California. We pursue ongoing educational opportunities and stay abreast of all new and pending legislation, in addition to any developments and insurance industry changes.
Our personal injury lawyers are selective about the cases we accept so that we can give each case the personal attention it deserves. Clients appreciate the individual attention they receive. We understand that anyone suffering from a serious personal injury is going through a very difficult time in life. We treat our clients with compassion and respect as we aggressively pursue financial compensation for their losses.
While past results are not a guarantee, they do provide a snapshot of our firm and our attorneys' successful settlements and commitment to our clients. Each case results is an example and represents to the client that we are dedicated to their case, we don't win unless they win, we are proud to acknowledge the role each of lawyers play in the success of a settled case.
We focus on the needs of our clients and specialize in multiple case types including car accidents, motorcycle accidents, personal injury, wrongful death, labor law, toxic torts, defective products and premises liability. Our attorneys have successfully awarded millions in case settlements for all types of Our staff is available 24 hours a day, 7 days a week, ready to assist with any questions.
When you need an attorney to protect your interests, you need more than someone who knows the law. Virtually every practicing lawyer knows the law, but very few have the experience, talent and skills to convert that knowledge into consistently favorable results for their clients. At San Diego Personal Injury Attorneys, our dedicated and hardworking attorneys have more than a half century of combined legal experience which we are ready to execute on your behalf. Protect Yourself and Your Loved Ones in the Event of an Injury. Consult with an experienced San Diego personal injury attorney.
San Diego Personal Injury Attorneys proudly serves the residents of the greater San Diego area including Carlsbad, Encinitas, Chula Vista, El Cajon, Solana Beach, Rancho Bernardo, La Jolla, National City, and San Marcos. If you were injured due to someone else's negligence, contact the lawyers of San Diego Personal Injury Attorneys today for a free consultation, call us at (619) 752-2217 we are available 24/7.