Sponsor Insight
Thomas J. Henry Injury Attorneys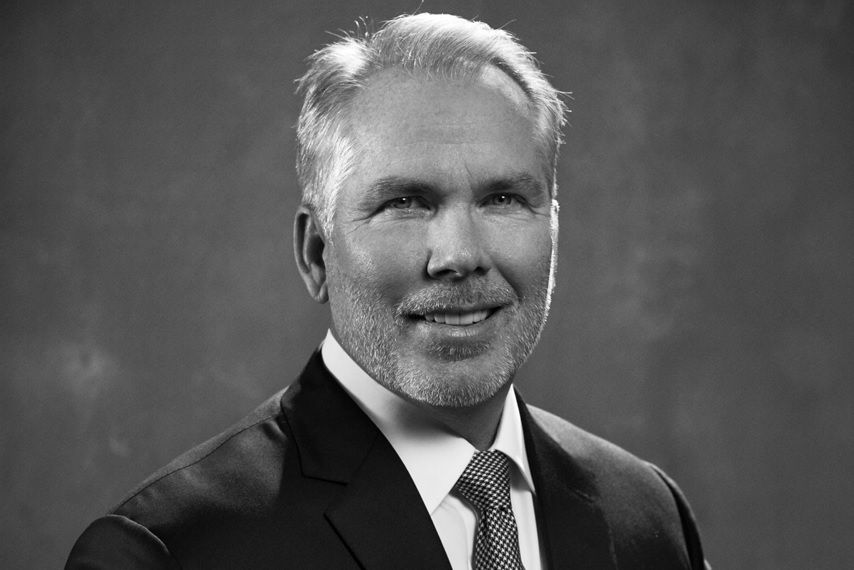 Thomas J. Henry is the founder and CEO of Thomas J. Henry Injury Attorneys, one of the nation's leading personal injury firms. The firm is the largest personal injury law firm in Texas, employing a team of more than 100 experienced attorneys and 300 supporting staff members across five cities. The firm currently has three office locations in San Antonio, two in Corpus Christi, and offices in Austin, Houston, and El Paso. In 2018, Thomas J. Henry Injury Attorneys celebrated its 25th anniversary.
Thomas J. Henry has represented thousands of individuals in every state in the nation, earning a reputation as a fierce litigator with a steadfast dedication to achieving optimal results for his clients. He has litigated against some of the largest companies in the world, including Fortune 500 and Fortune 100 Companies, and is regularly involved in complex litigation in courtrooms across the country.
Thomas J. Henry's record of success spans a variety of legal disciplines, including mass tort, product liability, workplace injury, pharmaceutical litigation, child injury, company vehicle accidents, 18-wheeler accidents, and wrongful death, and he has been lauded by the legal community for his record-breaking awards and settlements.
In 2011, Thomas J. Henry Injury Attorneys was recognized by Arizona Attorney Magazine for obtaining one of the Top 10 Civil Verdicts for the year. The firm made the National Law Journal's list of Top 100 Verdicts for 2012 and 2013, achieving the #1 Back Injury Verdict in the Country in 2013.
The following year, Thomas J. Henry Injury Attorneys was inducted into Texas Lawyer's 2014 Texas Verdict Hall of Fame, and Thomas J. Henry was recognized by Legal Leaders Magazine as one of Texas' Top Rated Lawyers in 2015 and 2016.
In 2016, Thomas J. Henry was featured in Forbes Magazine as a Texas Leader in Law and was granted a lifetime membership into Rue Ratings' Best Attorneys in America.
Thomas J. Henry has also been named a lifetime member of the Multi-Million Dollar Advocates Forum, a Top 100 Trial Lawyer by the National Trial Lawyers, and a "Top Birth Injury Advocate" by Parenting Magazine.
Thomas J. Henry recently garnered national attention when he took up the fight against General Motors over serious injuries and deaths linked to their recalled vehicles. His firm launched one of the first national investigations of GM through a multi-channeled national media campaign called "My Recall Story". Thomas J. Henry Injury Attorneys continued to lead the nation in GM recall litigation, representing GM recall death and injury victims in nearly every state in the U.S. The firm was also instrumental in working with Congress to address the wrongs of GM, in addition to working with Ken Feinberg to help shape the GM Compensation Fund for victims.
In addition to representing injured victims, Thomas J. Henry is also dedicated to giving back to local and global communities.
Thomas J. Henry is a loyal contributor to a number of causes, including the American Cancer Society, American Heart Association, American Red Cross, and the Special Olympics. Throughout the year, he sponsors youth basketball camps put on by NBA stars, including former Spurs players Danny Green and Tony Parker, giving deserving kids a chance to improve their skills and learn from the best. Every October, the firm hosts "Bark in the Park," a community event that raises thousands of dollars for local pet charities. Each November, the Thomas J. Henry Turkey Giveaway provides Thanksgiving turkeys to thousands of families in Texas. For two decades, Thomas J. Henry has helped families in need, the sick, the poor, and the disabled have Thanksgiving dinner.
Mr. Henry also consistently contributes to educational causes. Recently, he made a substantial donation toward the construction of a multi-million dollar tennis facility at Texas A&M University Corpus Christi. For years, his iPad giveaway program provided needy students with computers for school.
Since 1993, Thomas J. Henry has helped tens of thousands of injured victims receive justice. His firm continues to deliver stellar representation and results to clients injured in accidents caused by negligence or wrongdoing, and Mr. Henry continues to focus on local and global philanthropic endeavors.