Sponsor Insight
Schochor, Federico and Staton, P.A.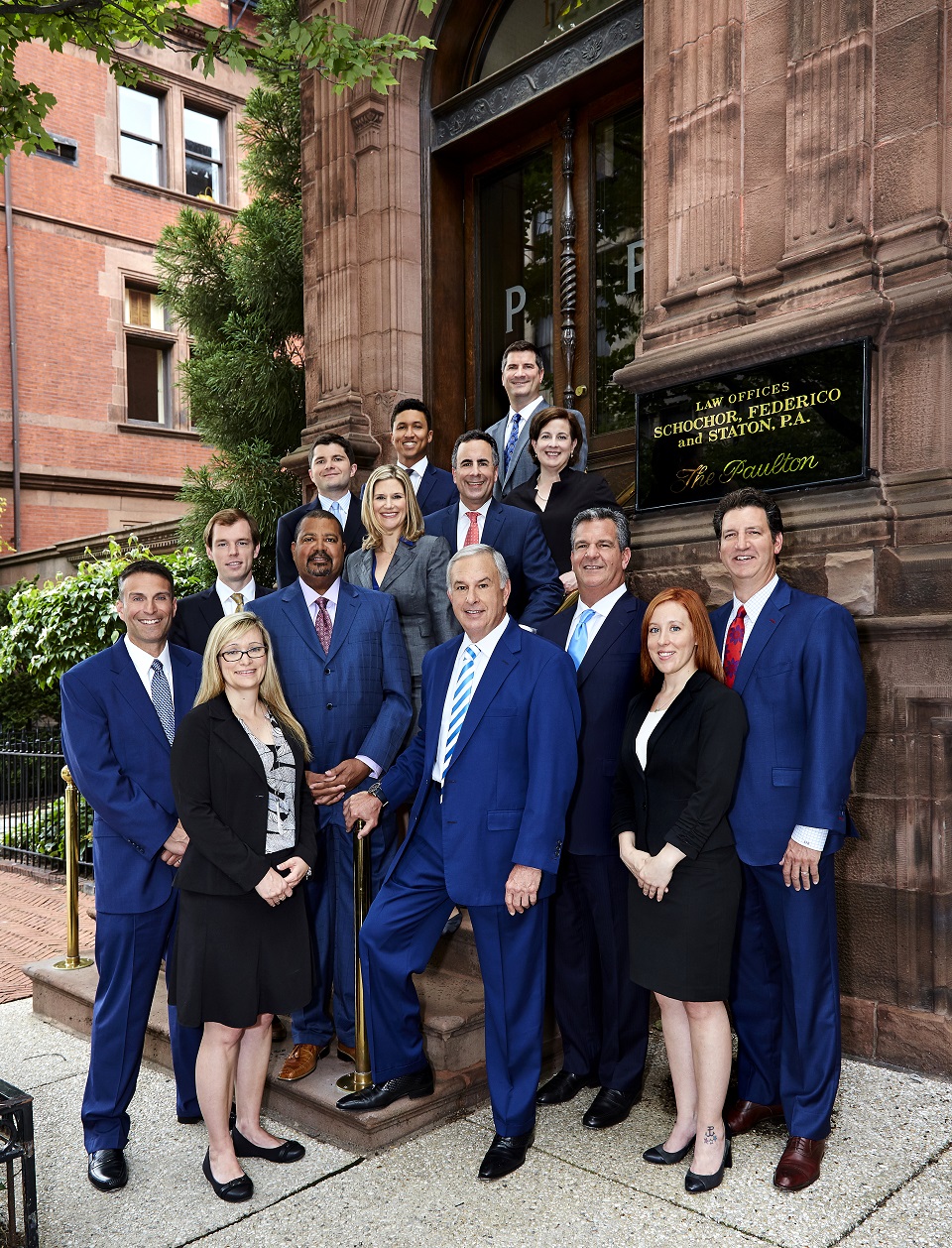 For more than 35 years, the lawyers of Schochor, Federico and Staton, P.A. have provided the highest quality legal representation to victims of medical malpractice. The award-winning law firm works relentlessly to secure financial compensation from negligent healthcare practitioners who make catastrophic errors.
Jonathan Schochor, Philip Federico and Kerry Staton founded the firm in 1984, with the goal of providing the finest representation to each and every one of their clients. The firm has been extremely successful over the last 35 years, recovering more than one billion dollars in verdicts and settlements, in addition to receiving numerous, prestigious awards and recognition from peers throughout the legal community.
Five partners, Jonathan Schochor, Philip Federico, Kerry Staton, James Cardea, and Scott Kurlander, have all been included among The Best Lawyers in America® and, with Jonathan Goldberg, named Super Lawyers®. The firm has also been designated with the highest rating afforded by Martindale-Hubbell®, Best Law Firm for Medical Malpractice, Civil Litigation, and Personal Injury in Maryland by the Daily Record Reader Rankings – again. The firm is listed in the Bar Register for Preeminent Lawyers®, and has won the Litigator Award, which honors only the top 1% of all lawyers in the nation. These honors are only awarded to firms that consistently demonstrate a thorough knowledge of the law, meet high ethical standards, and achieve remarkable results for their clients.
Schochor, Federico and Staton, P.A. has proudly earned these and many other accolades while specializing in Medical Malpractice and Class Action litigation. While the firm maintains offices in Baltimore and Washington, D.C., its lawyers have participated in cases throughout the United States, on special motion.
Schochor, Federico and Staton, P.A. lawyers are passionate about representing individuals and families who are victims of medical malpractice and negligence. As well, they represent victims of sexual abuse, opioid addiction, and environmental hazards caused by toxic contamination. For example, their firm's leadership and expertise resulted in what was reported to be the largest single perpetrator, sexual abuse Class Action settlement in the country's history at that time.
The efforts of the attorneys and staff at Schochor, Federico and Staton, P.A. extend far beyond the courtroom and law office. The team has developed a lasting culture of service and philanthropy, along with a genuine desire to meaningfully impact surrounding communities and society as a whole.
Schochor, Federico and Staton, P.A. lawyers have lectured medical students, residents and/or attending physicians at Johns Hopkins Hospital, University of Maryland Medical Systems, Medstar, and other groups about effective measures to prevent medical malpractice. Additionally, attorneys and staff at Schochor, Federico and Staton have donated hours of their time to Habitat for Humanity and have mentored minority students from area high schools and colleges. They also support nonprofits, having donated hundreds of thousands of dollars to important causes over the years. Schochor, Federico and Staton, P.A. is committed to strengthening its community while providing clients with exemplary representation.
Medical malpractice includes medical mistakes (synonymous with negligence) committed by doctors and other medical professionals including hospital staff, which frequently result in catastrophic injury, disability and/or death. The firm is proud of the positive impact that it has had upon its clients, their families and the community. Through their decades of service, Schochor, Federico and Staton, P.A. has gained a unique understanding of the challenges faced by victims of medical negligence, and their lawyers continually utilize their knowledge, training and skill to help rebuild and improve the quality of their clients' lives -- and finally provide their clients with the closure they deserve.