Sponsor Insight
The Best of Summer Camps in the United States & the Importance of an ACA Accreditation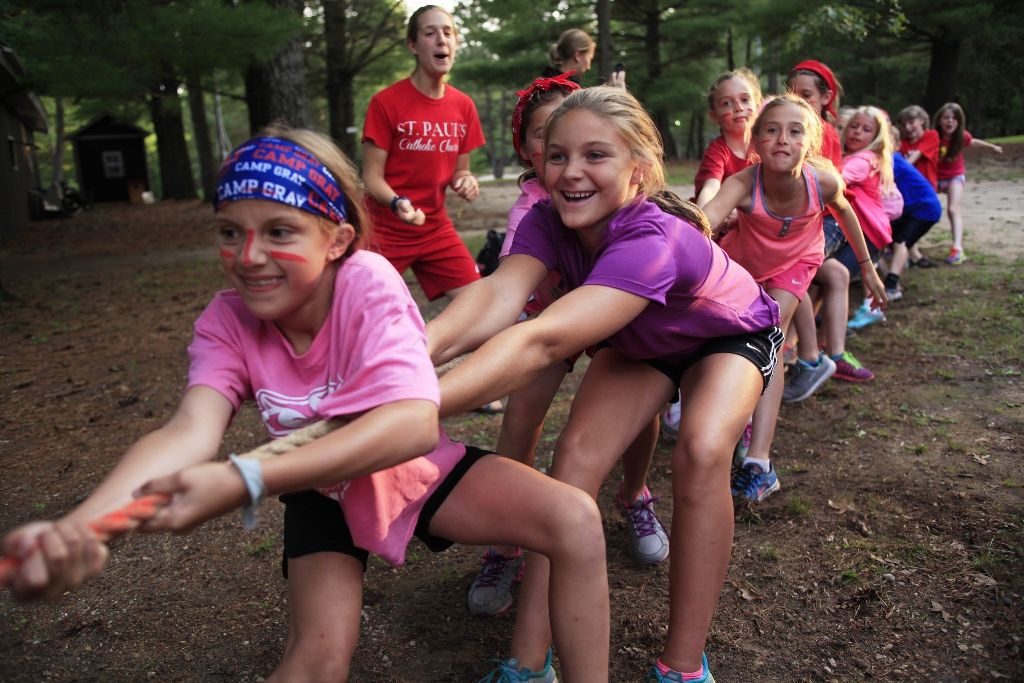 How to Find the Right Camp for Your Child
When parents are looking for the right camp for their child, they have a lot of questions. How do I find the right camp? Is my child old enough for overnight camp? How do I know the staff is qualified?
Accreditation from the American Camp Association
The most important question to ask when looking for a camp: Is the camp accredited by the American Camp Association® (ACA)? "ACA accreditation provides parents and the public with evidence that camps have voluntarily met health and safety standards through a peer review," explains Tom Rosenberg, president/CEO of the American Camp Association.
ACA accreditation educates camp owners and directors in the administration of key aspects of camp operation, program quality, and the health and safety of campers and staff. It establishes guidelines for needed policies, procedures, and practices for which the camp is responsible for ongoing implementation. It assists the public in selecting camps that meet industry-accepted and government-recognized standards.
The American Camp Association collaborates with experts from the American Academy of Pediatrics, the American Red Cross, and other youth-serving agencies to assure that current practices at your child's camp reflect the most up-to-date, research-based standards in camp operation.
After two years of information gathering, planning, and testing, ACA has revised and reorganized its standards for accreditation, the only standards for health and safety in the camp industry. The improvements to ACA's 70-year-old accreditation program include improved organization to eliminate redundancy and improved technology to support camps. The revisions are also geared toward camp operators who do not own their own property, as well as camps that host programs at many sites.
Rosenberg adds, "ACA accreditation shows a camp's commitment to the safest and highest standards in organized camp."
Involve Your Child and Ask Questions
During the camp search process, it can be helpful for parents to involve their child. Parents can also gauge their child's readiness by their excitement and involvement. When deciding if it is the right time to try an overnight camp experience, consider if your child has had successful overnight experiences with a friend or relative. Is your child excited about being away from home at camp?
If possible, families can visit camps in person. Camp directors like giving tours. Families can visualize the experience ahead of time and ask the director lots of questions. They can ask if the camp is accredited, and if they are not accredited, they can ask why not.
Other questions to ask: What are the camp's philosophy and program emphasis? What is the camp director's background? What training do counselors receive? What is the counselor-to-camper ratio? What are the ages of the counselors? How does the camp handle homesickness and other adjustment issues?
Families can use the American Camp Association's Find a Camp tool to search for camps by activity, cost, location, program, and more.
The Benefit of Camp
Camp has been providing special memories of hiking, swimming, friendships, and adventure for generations. When children go to camp, they'll likely come home gushing about the lifelong friends they've made and the exciting adventures they had. What they probably won't tell you about are the life lessons camp has given them — those skills that will translate into a lasting self-confidence, an awareness of the importance of kindness, and a greater comfort in voicing their opinions.
Camp provides children with a community of caring adults, who nurture experiential education that results in self-respect and appreciation for human value.
Statistics above are from the ACA Youth Outcomes Study
Children are at less risk at camp where they have a sense of community, develop intergenerational relationships, and learn through first-hand experiences. Trained, caring adult role models help children feel loved, capable, and included. Camp provides children with a safe, supervised, positive environment, which helps children grow.
As families search for the perfect camp for their children, be sure the camp is accredited by the American Camp Association. ACA accreditation is voluntary, and it assures families that camps have made the commitment to a safe, nurturing environment for their children. Camps and ACA form a partnership through accreditation that promotes growth and fun in an environment committed to safety.
Families can find the accreditation status of any camp at any time by visiting ACAcamps.org or by calling 1-800-428-CAMP. If your child's camp is not accredited, ask why not.
About ACA:
The American Camp Association® (ACA) is a national organization with more than 12,000 individual members and 3,000 member camps. ACA is committed to collaborating with those who believe in quality camp and outdoor experiences for children, youth, and adults. ACA provides advocacy and evidence-based education and professional development and is the only national accrediting body for the organized camp experience. ACA accredits approximately 2,400 diverse camps nationally. Accreditation provides public evidence of a camp's voluntary commitment to the health, safety, and overall well-being of both campers and staff. For more information, visit ACAcamps.org.
For more information on Educational Insight Sections please contact inquiries@insight-team.com