Sponsor Insight
Camp Chipinaw & Silver Lake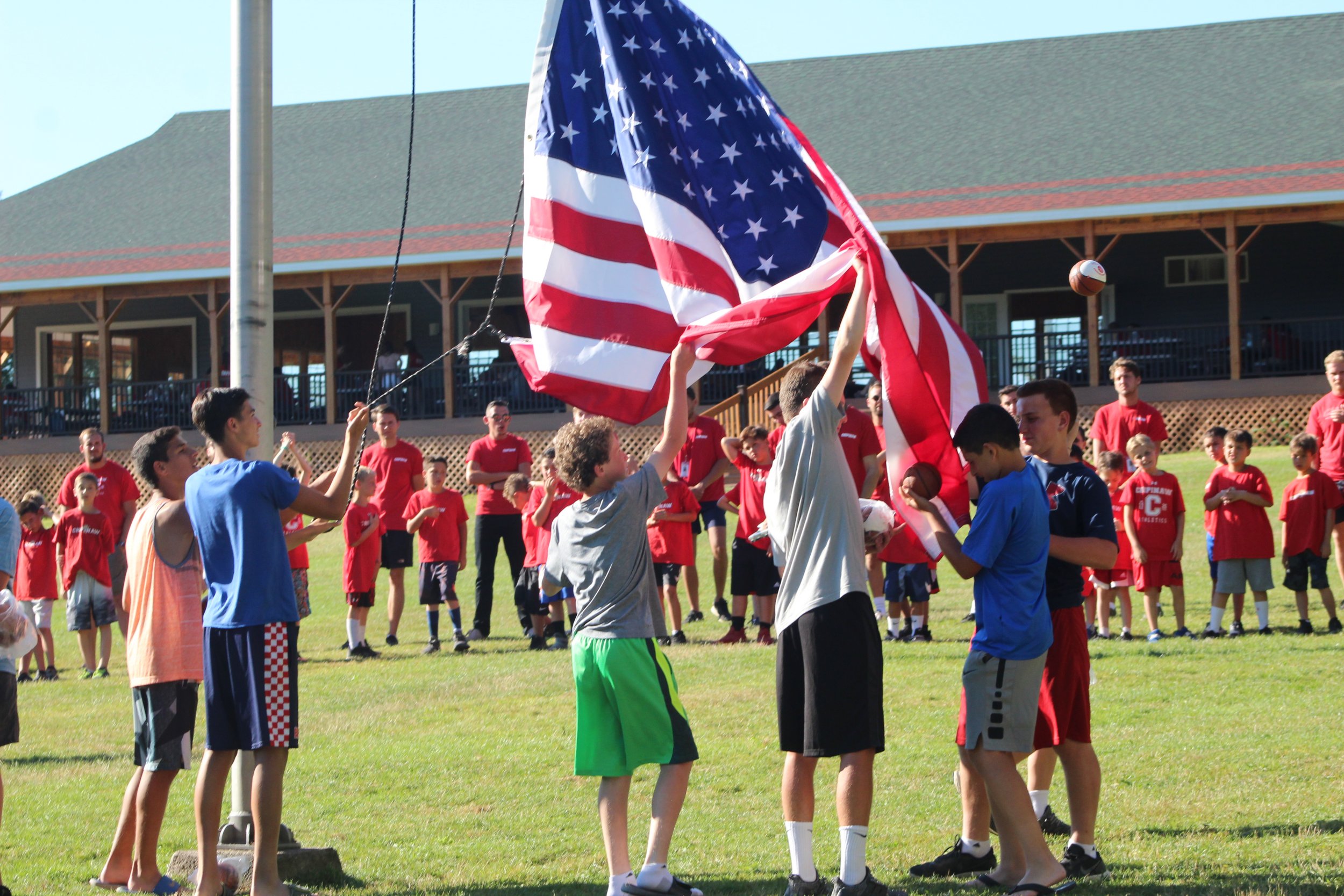 The fifth and sixth buses turn down Silver Lake Road to the welcoming screams of returning campers who already arrived. Counselors form a makeshift tunnel with their arms for everyone on the bus to run through; the excitement is palpable. Smiling kids bound down the steps, high-fiving counselors and staff as music from CHIP radio, the camper-run radio station, blares in the background. They practically knock each other down as they run towards the canteen where they will have their lice checks before heading to their bunks, which were revealed to them only a few minutes prior when they got off on the exit from the highway towards camp. It's a well- oiled machine, and the fact that owner Michael Baer has been a camper since age six has given him the knowledge to know what works best. He notices a new camper hanging back, but before he even has a chance to radio the camp mom, one of the perceptive group leaders has already picked up on it and swept in to distract her with a piggy-back ride to see the 300-foot zip line which stretches across the center of camp and allows a birds-eye view of almost the entire campus, including magnificent 96 acre Silver Lake. Michael makes a mental note and will check in later.
Nestled in the Catskill mountains in picturesque Swan Lake, NY are two of the country's premier summer camps, Chipinaw and Silver Lake. With over sixty activities to choose from, taught by carefully selected and highly-qualified staff from around the world, campers are exposed to activities they would not otherwise have a chance to do at home. Where else can a child swing on a flying trapeze, launch a rocket they have built, and go down a water slide – all before lunch? It's no wonder that so many consider camp the highlight of their years, living ten months for two as the saying goes (or eleven for one, depending on which of the camps they choose).
Chipinaw is a seven-week traditional experience while Silver Lake packs the same fun into two shorter sessions with both a four-week and three-week option. With six periods of daily activities chosen by each camper, three heated pools, nightly entertainment and activities, campfires, color war, off-camp trips to attractions such as amusement parks and the local bowling alley …that's a lot of fun to be had!
The quality of the people, though, is truly what makes these camps special. 'Kindness is Cool' is the unofficial camp motto and everywhere you look you'll find kids helping and supporting one another. The Big Brother/Big Sister program is one such example where a veteran camper is paired with a younger 'sibling'. "We put them in touch before they even arrive– they FaceTime and text, and it gives the newer kids a familiar face at their second home. The older kids benefit from the leadership role and sharing what they love about camp," reports owner Shari Baer. Weekly awards for Compassion, Honesty, Integrity, and Positivity (CHIP) round out a program where kids are recognized for displaying these characteristics.
Choosing the right camp is a monumental task. It's quite possibly a bigger decision than where to go to college, as most families send all their kids to the same camp, and for more consecutive years. Finding the right fit is essential as so many of a child's best memories and closest friends will be from camp. Having ACA Accreditation is critical because it's a voluntary commitment by the camp to maintain high standards in the quality of programs, staff, safety, and facilities. Knowing a camp has this accreditation allows you to focus on the people and the spirit of the camp and find the best place for your family. We invite you to visit us at www.chipinaw.com or www.silverlakecamp.com to learn more about how we can become your child's second home.