Sponsor Insight
Camp Robin Hood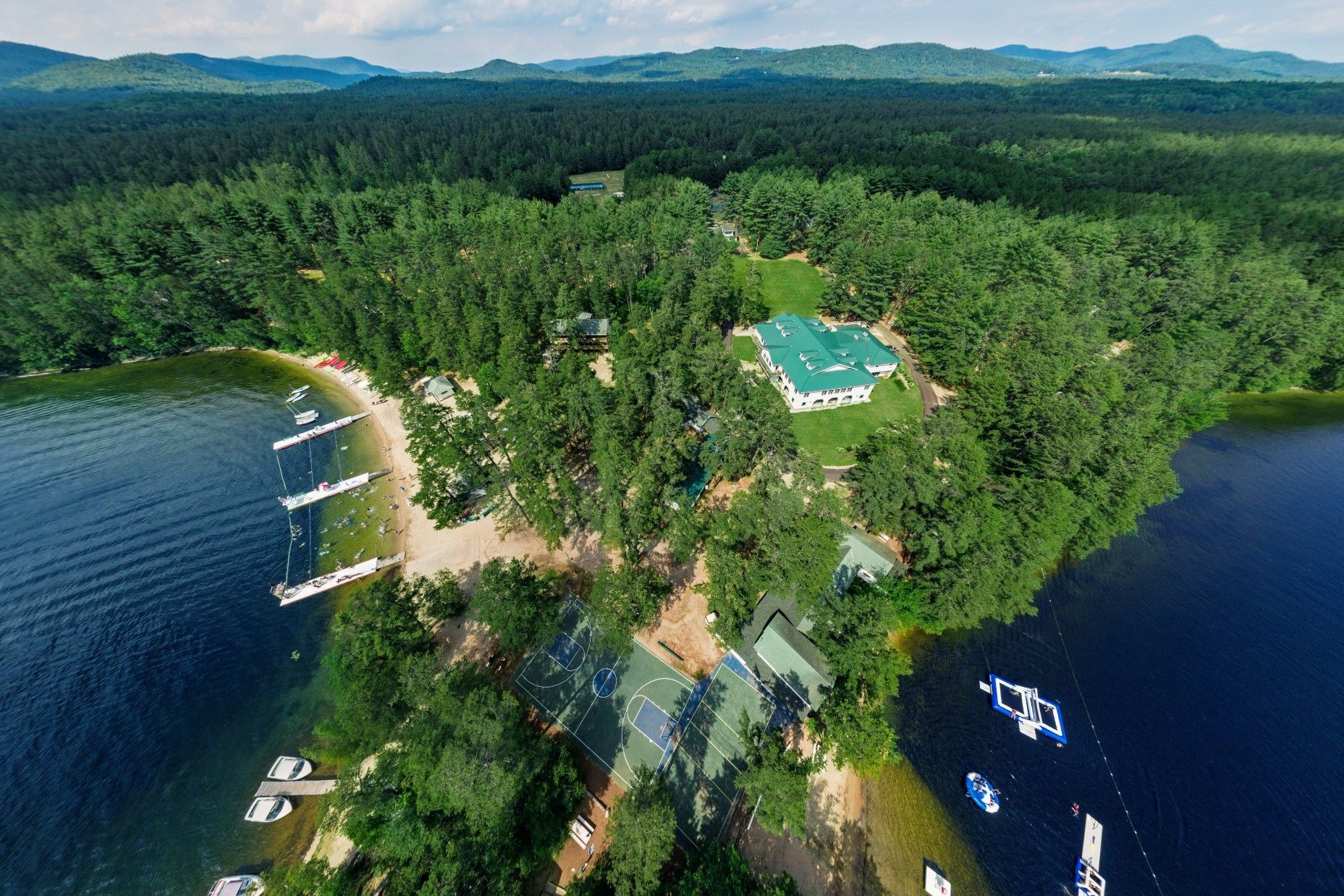 Set on 180 acres just minutes from New Hampshire's White Mountain National Forest, CAMP ROBIN HOOD offers two, four, and seven-week summer camp sessions for boys and girls ages 7 to 16.
Camp Robin Hood is more than just an overnight summer camp — it is a tradition, a legacy, and a home. Since 1927, Robin Hood has provided an encouraging, inviting, and supportive environment for our campers - an environment created in large part by our caring and attentive staff, composed of many young men and women who grew up as campers in the Robin Hood community. Understanding the enduring positive influence of the Robin Hood Experience, our staff members return each summer eager to provide that same experience for our next generation of campers.
It is our responsibility to provide your child with a structured, supportive environment, in which they will develop lasting friendships, gain personal insight into the importance of mutual respect, grow as they seek out new experiences, and gain self-confidence through success. Camp Robin Hood combines the exceptional facilities of an east coast camp with a friendly Midwestern culture.
Our BROTHER/SISTER CAMP Structure is designed to allow our boys and girls to experience the distinctive friendship and fellowship of a single-sex camp, while still living together as part of a dynamic co-ed community. As part of this balanced approach at Camp Robin Hood, our Girls Camp and Boys Camp are located on different ends of our campgrounds. Each Girls Camp cabin opens up into a spacious common area, including swings, tether-ball courts, a playground, and a basketball court. Our Girls Camp layout is designed to foster a real sense of community between our female campers of all ages. Our Boys Camp is located closer to our spectacular lake and features cabins with Ping-Pong tables, showers, and even indoor basketball courts.
At Robin Hood, our primary focus is on creating an environment in which our campers can develop friendships and relationships with their group-mates and counselors. In keeping with this focus, daytime activities at Robin Hood are all conducted as single-sex activities. As parents of both sons and daughters, we recognize, too, that it is important for our campers to learn how to develop healthy, age-appropriate relationships across our two camps. Our Girls Camp and Boys Camp come together every day for meals and assemblies and engage with one another regularly during all-camp activities such as dramatic productions, talent shows, and athletic events.
LOCATION: Camp Robin Hood nestles along one mile of shoreline on a bay of Lake Ossipee, the fifth largest lake in New Hampshire. It has a broad, natural shoreline, with a sandy beach and water so clear and clean it is drinkable. With 180 level acres on the edge of New Hampshire's immense White Mountain National Forest, Robin Hood is seven miles from the Maine Border, one hour from Portland, Maine and two hours from Boston. Chains of waterways for canoe trips extend a hundred miles in every direction, even to the Atlantic. There are many nearby mountains with hiking trails maintained by the Appalachian Mountain Club. Camp Robin Hood itself lies on flat, sandy ground that recovers quickly from any showers, allowing for play immediately following rain.
LEADERSHIP: Since the 1940's, Camp Robin Hood has been owned and directed by former campers. We are proud to continue that nearly 75 year tradition. With more than 175 combined summers at Camp Robin Hood, our Leadership Team understands the unique responsibility of preserving the Robin Hood Experience that shaped us each as individuals, and we are dedicated entirely toward providing that same experience for our campers.
LET'S CHAT: Give Woody a Call at 312-404-1828
"Friends, friends, friends we will always be." Our campers have been singing these words for over eighty-seven years. We look forward to the opportunity of welcoming your children's unique voices into the Camp Robin Hood family.