Sponsor Insight
Camp Thunderbird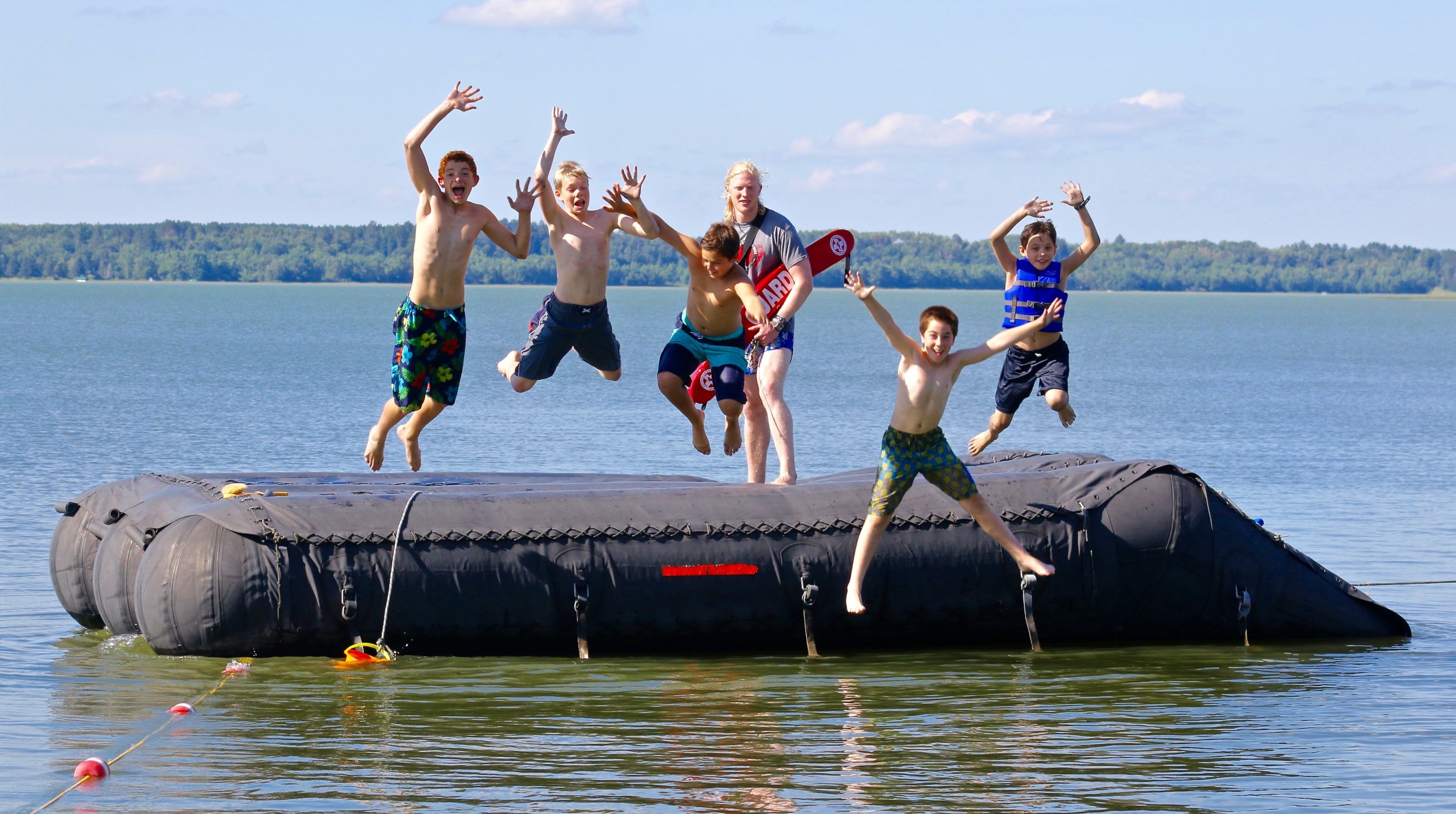 Camp Thunderbird for Boys and Camp Thunderbird for Girls are located a short distance from Bemidji, Minnesota on tranquil Lake Plantagenet. Situated on seven hundred acres with more than two miles of lakeshore, the two camps are a few miles apart and operate independently with a spirit of cooperation. Our setting provides the perfect backdrop for campers learning to connect with themselves, disconnect from the digital world and develop lifelong friendships. Our parents appreciate that brothers and sisters flourish in single gender camps and still have a shared experience.
Campers, with guidance and support from counselors, choose daily from over 30 activities. Our campers literally create their own adventure, fueled by their personal interests and passions. And, whether they are athletes or performers, adventurers or artists, each day, they elect to focus on a favorite activity or expand their horizons.
Positive peer pressure happens daily. Who better to encourage your camper to rock climb or water ski than a fearless friend or a favorite counselor? At Thunderbird, we promote that sort of camaraderie and collaboration so kids are encouraged to try something new while having a support team in place.
Campers never outgrow Thunderbird, as each summer brings new opportunities and challenges. Whether choosing daily activities, participating in our extensive out of camp opportunities or embarking on one of our teen wilderness adventures, our dynamic program captivates campers with new and exciting experiences from eight to sixteen. As one of our campers put it:
"I did not know that the past seven years would actually change the person I am. I have grown as a person every summer and I've loved realizing what makes me happy. From the music I listen to, to the amazing places I have hiked and visited across the country and Canada, T-bird has showed me the kind of person I want to be."
A. Pine, Chicago, IL alum
With each camp comprised of 160 campers and about 100 staff, close working relationships with individual campers are attainable. Parents appreciate this individualized attention and communicate with us year round as resources in the holistic education of their children. Whether joining us for the first or tenth summer, your entire family becomes a part of our extended camp community.
While Thunderbird is about adventure and fun, at the heart of the experience are the life skills. We know that sending campers off to camp might seem challenging as a parent, but the gift of Thunderbird provides an opportunity for growth in learning to be collaborators, creative problem solvers and social navigators. These opportunities are carefully crafted through activities, adventure programs, specialty days and free time. Being away from home means that when children face challenges and overcome obstacles, they are able to own the experience and work to solve their own problems, under the guidance of our highly skilled staff.
"We are so pleased that our children chose Thunderbird. They have the chance to step outside of their comfort zone and explore new activities they would never otherwise try. The life lessons they learn at camp will truly help shape them for what's ahead...adapting on the fly, working as a community, and seeing the good in each individual."
Jeff and Amy G. Deerfield, IL current parents
At Thunderbird, we believe summer camp is not a sprint, but a journey with time to take on challenges and celebrate success. A single session or full season allows campers to become immersed in the Thunderbird experience and routines, develop profound friendships, try a variety of new activities, and work toward and attain goals outside of their comfort zone.
A community built on the ethos of support, civility, kindness and above all the understanding that the Thunderbird's community is accepting and inclusive despite our differences. Our campers see Thunderbird as their second home, the place they feel most connected, understood and free to be themselves.