Sponsor Insight
Tabor Academy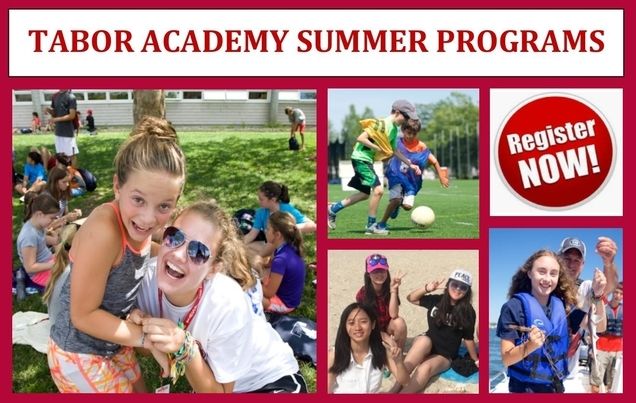 Tabor offers summer programs in marine science, global connections, and a traditional day and residential camp. Whether children want to discover new sports, enrichment, or arts in our traditional camp, explore the ocean environment in our Marine Science Camp, or make global connections in our Gateways Program, there is something for everyone at Tabor Academy during the summer.
Tabor Summer Camp - A day and residential camp for children ages 6-17 with activity options in the arts, athletics, and enrichment and a Leadership in Training program.
Tabor Marine Science Camp - A day and residential camp for children entering grades 8 to 12 that immerses campers in an ocean environment.
Tabor Gateways Program - US and Chinese students, join together as you perfect your Chinese or English skills. Practice with native speakers your age, while enjoying fun experiences that will make conversing easy and fun!
66 Spring Street - Marion, MA – 508.291.8342 - https://www.taboracademy.org/page/summer