Sponsor Insight
British International School of Chicago, South Loop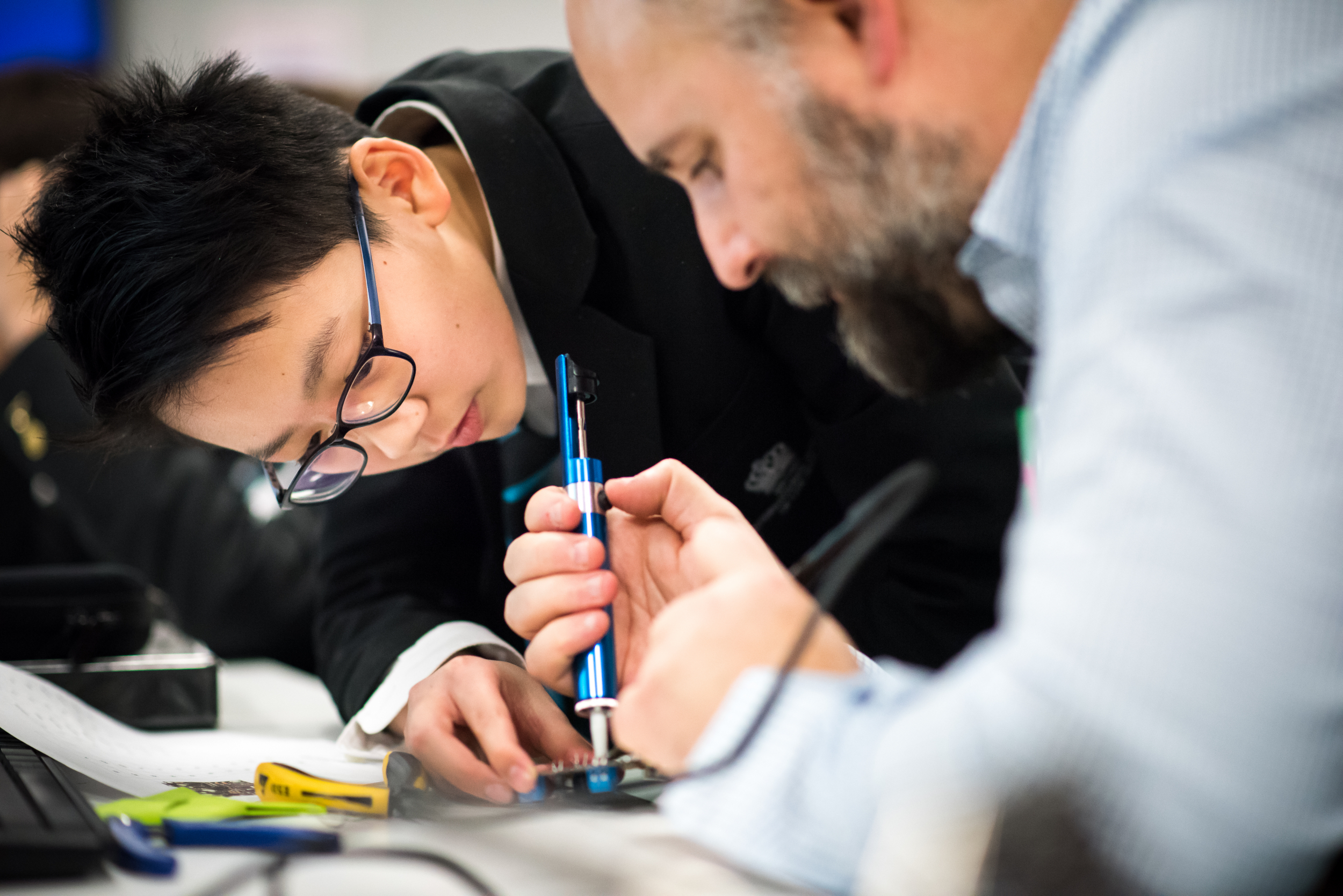 The British International School of Chicago, South Loop (BISC-SL) offers a personalized and truly international approach to learning for students aged 3 - 18 years, developing lifelong learners and determined problem-solvers who are prepared to be leaders in the 21st century.
Your child is supported to achieve more than they ever thought possible in our vibrant, inclusive, international community that represents more than 30 countries. Our British teachers are highly skilled in personalized learning strategies, understanding that students learn and develop in different ways, and identifying each student's strengths and challenges. In every lesson, our teachers will nurture and inspire your child to achieve his or her academic, social, and personal goals so that they are always engaged and always learning. Small class sizes allow our teachers to gauge each student's progress, adjust individualized learning targets as needed, and provide continuous feedback. Our personalized approach to learning also supports students' ambitions outside of school.
Using world-class international curricula, your child will be prepared for the evolving challenges, opportunities, and responsibilities of our modern world. BISC-SL fosters an early love of learning from 3 years of age, through a play-based developmental approach, encouraging children to participate in an array of engaging activities. The curriculum for the Early Years classes focuses on: personal, social, and emotional development; communication and language; physical development; literacy; mathematics; understanding the world; and expressive arts and design. As your child progresses through the school, they will build upon their foundations of learning, consolidating and applying knowledge, and providing critical analysis.
Through collaborations with the Massachusetts Institute of Technology (MIT) and The Juilliard School, your child is provided with opportunities to learn directly from researchers at two of the world's leading institutions. The MIT collaboration includes a series of in-school challenges that focus on the juncture between the five STEAM disciplines, including bioengineering, robotics, and computer coding. Our teachers and students spend time every year immersed in STEAM workshops with leading academics at the annual Cambridge Science Festival at MIT. Students can find harmony in the Juilliard program, harnessing a network of alumni performers, teaching artists, and curriculum specialists to interact with students through workshops, masterclasses, and school performances.
At the end of High School, your child will graduate with the International Baccalaureate Diploma, one of the most prestigious High School degrees in the world. Different from the standard High School diploma, the IBDP degree sets students apart on transcripts and résumés, signifying well-rounded, internationally-minded, global citizens that colleges around the world are seeking.
As a member of Nord Anglia Education, a family of premium education schools around the world, BISC-SL students benefit from a unique global learning experience. The Global Campus allows students to explore other countries virtually – in school, online, and worldwide. All students participate in real-world learning activities, and international trips are offered in High School. An expedition program affords service learning opportunities in Tanzania, Peru, and Nepal.
Our extraordinary faculty bring a wealth of international experience to their teaching. Many have taught internationally, including other Nord Anglia Education schools around the globe. There are endless opportunities for world-class professional development, including a Master's degree in international education with King's College London. All teachers continuously build their expertise by sharing and adopting best practice with colleagues around the world.
For more information about the program on offer at the British International School of Chicago, South Loop, visit bischicagosl.org.