Sponsor Insight
British International School of Houston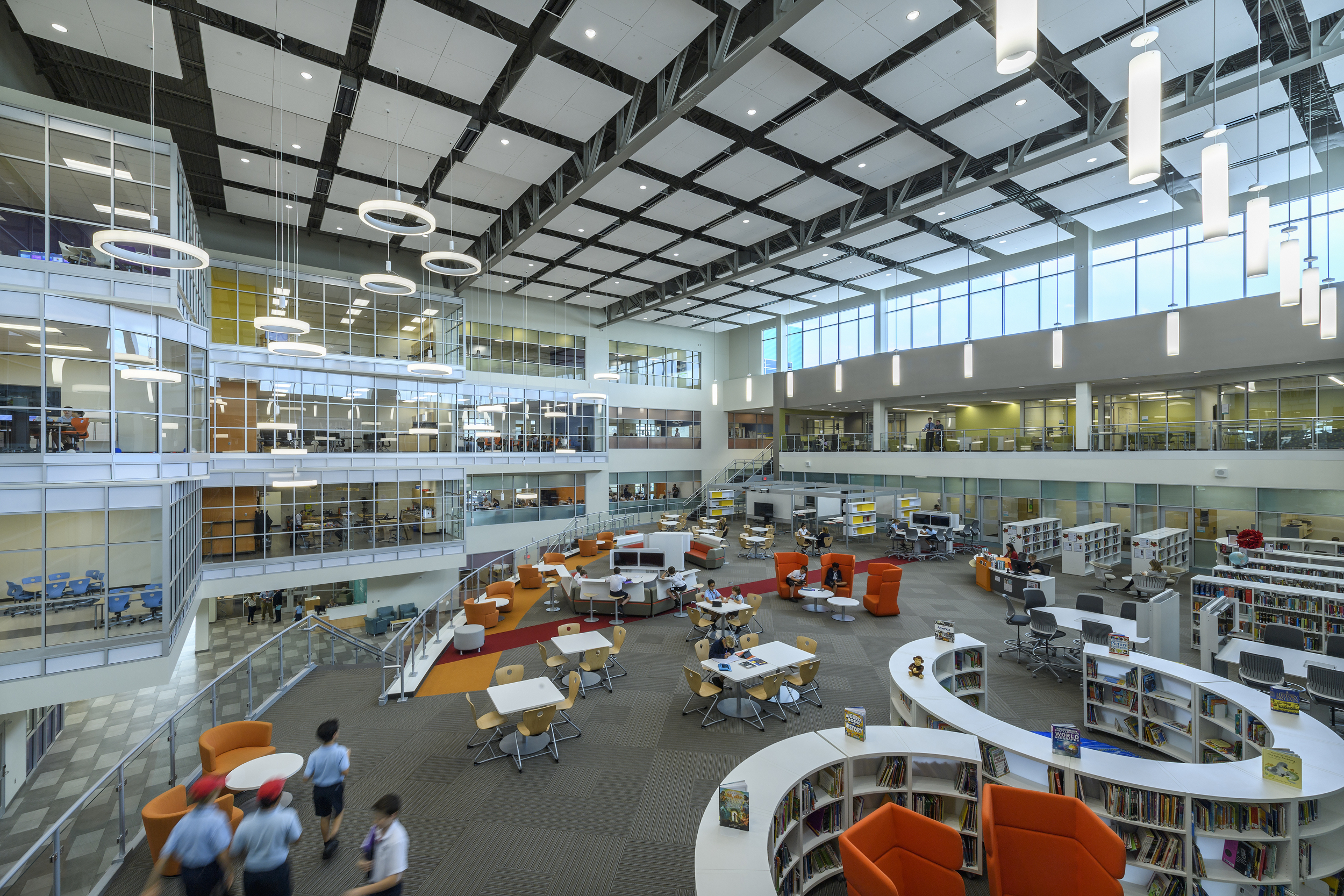 The British International School of Houston offers high quality, international education by providing rigorous, inter-disciplinary and respected curricula including the International Baccalaureate Diploma Programme (IBDP). Taught by some of the world's best teachers who are experts in their fields of study, BISH applies its ambitious and personalized approach to learning to the IBDP, enabling students to discover and achieve their full potential and develop a love of learning and excitement for the future, all in a warm and supportive community.
BISH has a distinguished track record of high academic achievement and college placement through its IB results. Year after year the IB Diploma has provided many alumni with a global education passport, equipping them to study anywhere in the world. Of the International Baccalaureate Diploma Programme (IBDP) graduating class of 2018:
50% received offers to study at the world's top 100 universities
82% scored higher than the global average on the IB Diploma with an average of 35 points (vs. the global average of 29.78 points).
students collectively received $1.3M in academic scholarships.
"Today, I am chasing my dream at the Paris Campus of the Parsons School of Design... Completing the IBDP program at BISH was a crucial step in my transition from school to college last year... I feel I am at a definite advantage given my rigorous IBDP training. What I loved about my time at BISH is the immense support I received from my teachers, which I will forever hold close to my heart. They taught me to broaden my horizon and think out of the box to become a true IB learner."
- Sanjana, 2018 British International Student of Houston Graduate
With a diverse student body including 50+ nationalities and more than 10 mother-tongue languages, students at BISH learn to interact with people who are different from themselves resulting in intercultural understanding and respect. Further, BISH's highly trained international teachers focus on the holistic development of each student: intellectual, emotional, social, physical and creative. This is directly in line with the IBDP's mission to develop inquiring, knowledgeable and caring young people who help create positive change in their communities.
BISH's STEAM programme (Science, Technology, Engineering, Arts and Mathematics) also plays an invaluable part in helping students develop academic, social and personal success. Students are given the opportunities to explore practical hands-on problem-solving in state-of-the-art facilities. This helps them develop transferrable skills such as creativity, curiosity, resilience, resourcefulness, collaboration, and confidence to help pave the way to achieving more than they ever thought possible.
Every parent wants the best for their child — so do we. We are ambitious for our students and our staff. As part of the Nord Anglia Education family of schools, BISH students are provided unparalleled opportunities and enriched learning, with collaborations with the world's best organizations, The Juilliard School, Massachusetts Institute of Technology (MIT) and UNICEF.
To learn more about the educational approach at the British International School of Houston and how your child can achieve more than they ever thought possible, call (713) 290-9025 or schedule a tour at www.bishouston.org.