Sponsor Insight
Cultural Arts Academy Charter School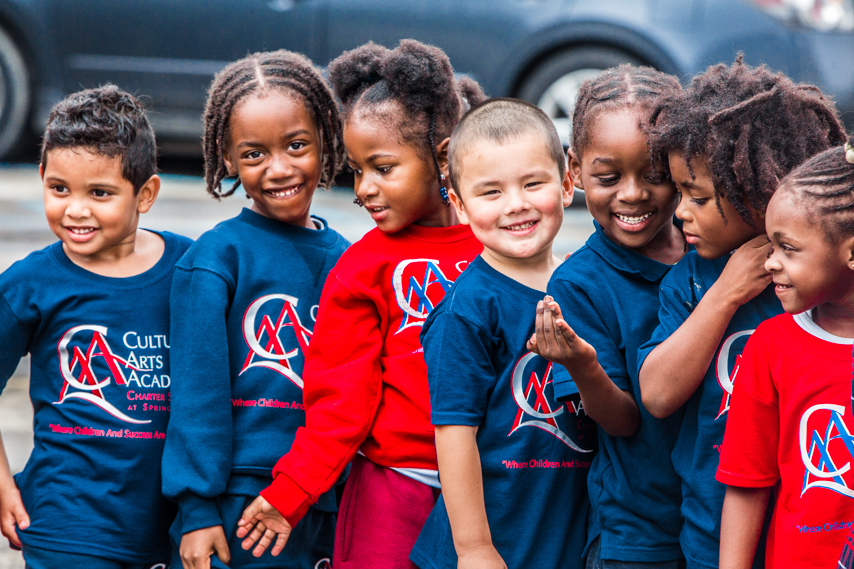 In the heart of the 4th poorest community in the state of New York, in a renovated supermarket, is an idea called Cultural Arts Academy Charter School, a school where leaders grow up. Cultural Arts Academy Charter School's mission is to provide a college preparatory education, with exemplary cultural arts proficiency, to young leaders who will profoundly impact the human condition. This is a school where children are actively engaged in the International Baccalaureate Primary Years Program, a rigorous academic curriculum that is virtually non-existent in neighborhoods with the demographics of Brownsville, Brooklyn. It is here that these "K-5 resident-Scholars" engaged in an inquiry-based study of "Poverty in Brownsville, Brooklyn". Each scholar drafted an action plan in class. Three scholars sought to do volunteer work in their community as part of their PYP project. These scholars researched the Fannie Barnes After School program on their own and set up an initial visit. They telephoned the director, and she said once our scholars had parental consent she would be happy to welcome them to observe and help with homework during their After School Homework Help hours that run from 3:30 pm-7:00 pm. Our scholars volunteered for three weeks and on their own, they organized a fundraiser and bought each of the children in the program school supplies! The scholars that engaged in this audacious study are living the IB Learner Profile here in Brooklyn, aspiring to be the solutions that will make their community better.
In an increasingly diverse and challenging world, it is critical that Cultural Arts Academy Charter School incorporate a culturally responsive curriculum like the IB. For the last nine years, through its vision and mission, Cultural Arts Academy Charter School has been engaged in the defense of the educability of all children; particularly, towards those of diverse backgrounds and against demographical arguments. Our lottery attracts applicants who qualify for free and reduced lunch. By zip code and lottery preference, over 70% of the scholars who qualify come from the immediate proximity of Brownsville/East New York, while the remainder travail from Cypress Hills, Bushwick, and Bed-Stuy. The majority of the scholars we serve are African American males; and, nearly 30 of the families in the school are grandparents raising grandchildren.
Over 70% of CAACS scholars are categorized as economically disadvantaged. Based on the 2018 NYS Assessments in ELA and Mathematics, CAACS is closing the achievement gap for our African American male scholars and our scholars that qualify for free and reduced lunch. In 2017 economically disadvantaged scholars demonstrated 16% proficiency. In 2018 economically disadvantaged scholars showed 29% proficiency, a 13% increase in proficiency. The overall math proficiency rate for CAACS in 2018 was 28%, an increase of 7% proficiency from the previous year. At CAACS African American boys show a proficiency rate of 32%. The state average for African American males is 27%. CAACS has a 5% higher achievement rate in mathematics for our African American male students than the state average. CAACS scholars had an overall 4% growth increase in Level 4 proficiency and achieved a higher proficiency rate in ELA than the local school district.
CAACS opened as an NYCDOE authorized independent public charter school on August 30, 2010. Nine years later, we have earned our coveted designation as an International Baccalaureate World School on March 26, 2019. As the Founding Principal of CAACS, Dr. Laurie B. Midgette believes that if we are ever to truly reform public education in this nation, there must be a paradigm shift from regulatory compliance to a moral imperative. These children have no union and their voices are quelled by the loudness of bureaucracy and politics. As an IB World School, our students are not only succeeding, they are excelling. This is who we are; nothing more, nothing less.