Sponsor Insight
North Broward Preparatory School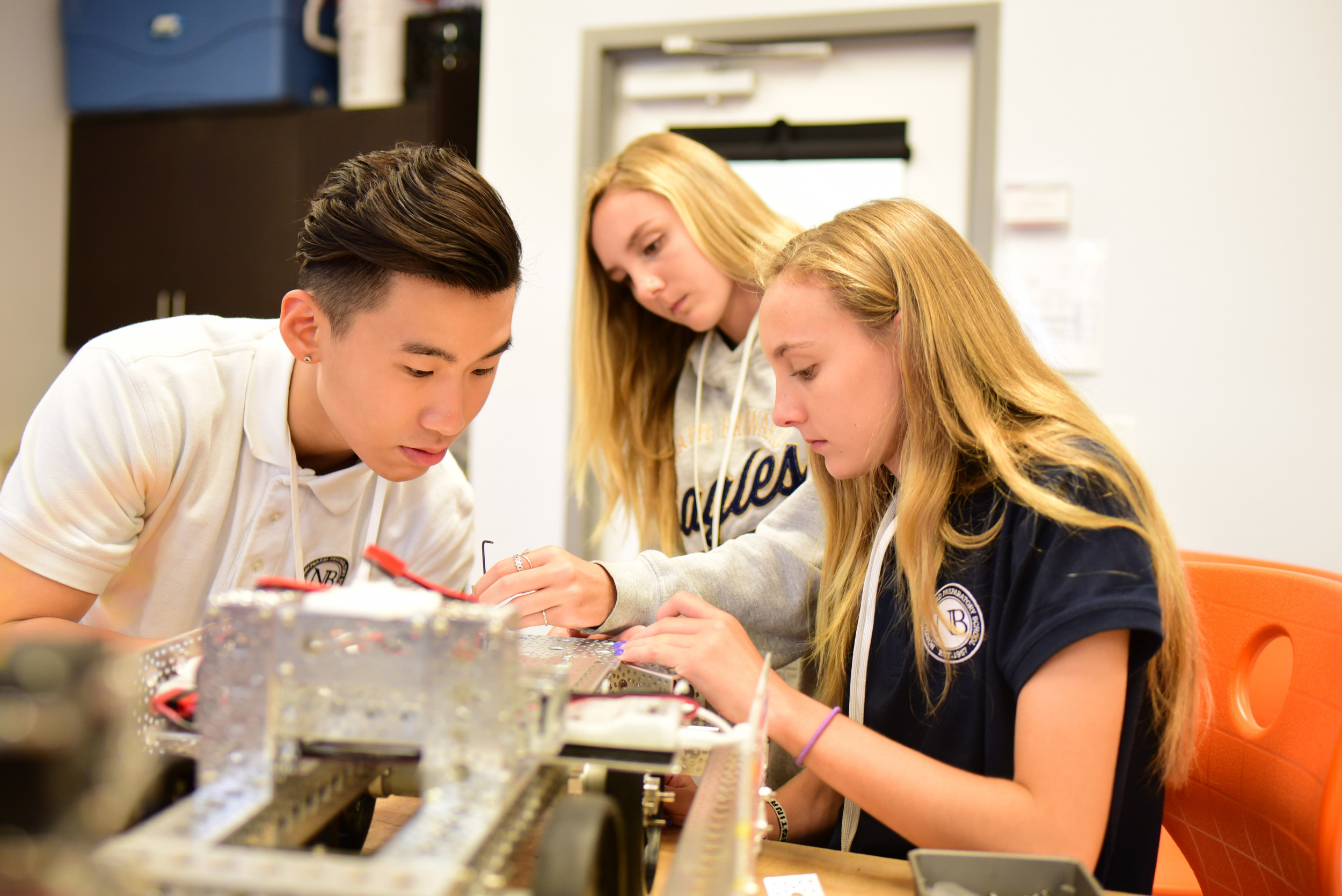 Located in sunny South Florida, North Broward Preparatory School is an extraordinary community of learners and has been educating, empowering and inspiring day and residential students since 1957. We think beyond a traditional education to transform learning by fully integrating technology, and providing unique learning experiences outside of the classroom. Our rigorous curriculum is enhanced through collaborations with The Juilliard School, MIT and UNICEF giving our students the opportunity to explore and discover new interests. With residential students from 28 countries, our students are immersed in a multi-cultural community and become global citizens with a worldview and the confidence to influence beyond borders.
Academic excellence abounds
We inspire every student to learn without limits and go beyond any border to make an impact in the world.We prepare students for college and beyond with rigorous academics combined with a variety of courses from honors to AP to the IB Diploma. This year North Broward Preparatory students were awarded $17.1 million in scholarships and the 268 graduates in the Class of 2019 were accepted to 1,163 colleges and universities around the world.
Personalized learning combined with world-class instruction
Our teachers strive to support the personal needs of each student and create a customized learning environment that ensures their success. Our faculty members are committed to life-long learning and professional development and bring new, innovative ideas to the classroom, and nurture and encourage the passions and interests of each student.
STEAM at NBP develops creators & innovators
We live in a complex world that requires our students to be creative and critical thinkers. Working with the Massachusetts Institute of Technology (MIT), we offer a cross-disciplinary approach to STEAM (science, technology, engineering, art, and mathematics) that gives students the tools they need to solve for the future. Our students engage in hands-on activities from building a robot to bioengineering to coding. Our Fab Labs and Maker Spaces allow students to create prototypes using 3D printing, laser cutters, foam cutters, vinyl cutters, and other amazing tools. In addition, we have several robotics teams including one comprised of all girls – one of the first in Florida.
Our boarding program contributes to our global community
North Broward Preparatory School is a home away from home for over 300 students from 20 countries who we welcome to our new International Village. Housing two students per bedroom, the building is complete with its own lounge/snack area, common areas, study rooms, and Wi-Fi among other amenities. Boarding students are surrounded by a nurturing environment with caring, devoted professionals available 24-hours a day. Our Residential Life team ensures that students are given the resources they need to thrive both academically and socially. On Fridays, our boarding students participate in trips and outings with the students' interests in mind and offer great opportunities for students to develop life long friendships and build a sense of community.
Our fine arts curriculum prepares students for the world stage
Our students develop creativity and confidence through our award-winning Fine Arts Department. In collaboration with the world-renowned Juilliard School, we provide opportunities for studentsto fully express themselves and view the world in new and insightful ways. Our performing arts curriculum incorporates Juilliard teaching materials to enrich our students' learning experience. Art across disciplines promotes innovative thinking, creative problem solving and encourages collaborations.
Competitive athletics program builds leadership & collaboration skills
We provide numerous opportunities for our day and boarding students to develop a healthy mind and body. Athletics help our students cultivate a strong work ethic, develop as leaders, build confidence and learn to collaborate with others. Our extensive athletics program consists of 50 teams at all levels from elite athletes to intramural. Our state-of-the-art Global Wellness Center features weight rooms, multi-use courts and conditioning facility and full-time training staff with certified strength and conditioning coordinators.
We welcome you to experience our extraordinary community of learners. Schedule a tour to learn more about how we prepare students for future success in college and beyond.