Sponsor Insight
Carrollton School of the Sacred Heart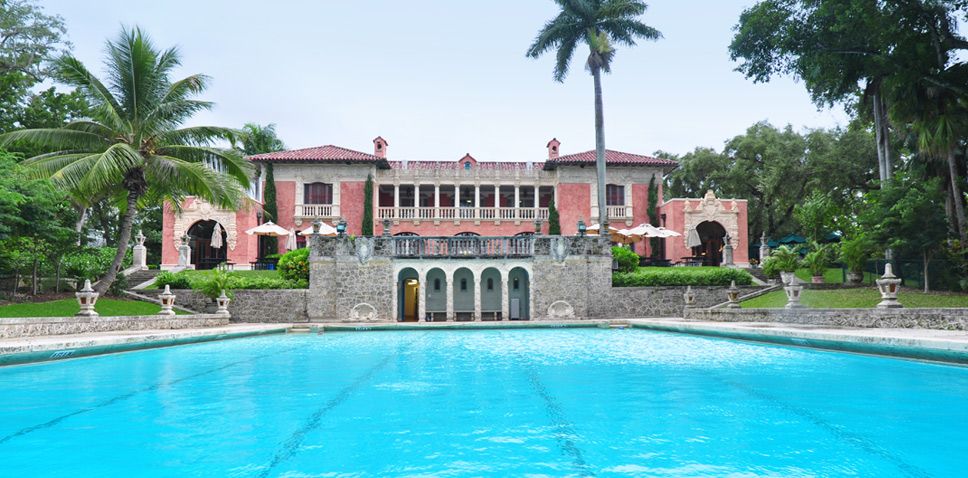 Carrollton School of the Sacred Heart is the only Catholic, all girls', independent, pre-K through twelve school in the state of Florida offering the International Baccalaureate Diploma Program. Now celebrating its 10th anniversary as an IB World School, Carrollton located in the heart of Coconut Grove was founded in 1961 by the Religious of the Sacred Heart and draws its educational mission from a more than 200 year old tradition. Since 1800, when St. Madeleine Sophie Barat founded the Society of the Sacred Heart in France, religious and lay Sacred Heart educators have carried out her imperative of educational excellence. Today Carrollton enjoys membership to both an international and national network of Sacred Heart Schools with more than 150 schools around the world. Independent yet united in spirit and purpose, Sacred Heart schools believe in educating the whole person and preparing her to live fully and wisely as an effective global citizen. Success in the 21st century requires intercultural understanding and respect. Global citizens must be able to think critically and value multiple-perspectives. At its heart, the IBO like Sacred Heart education, is motivated by a desire to create a better world through education. Both Sacred Heart education and the IB Organization encourage students to become active, compassionate and life-long learners. Sacred Heart articulates these aims through its Goals and Criteria and the IBO articulates these aims through the IB Mission & Learner Profile. Simply put, both strive to educate global citizens who are inquirers, knowledgeable, thinkers, communicators, principled, open-minded, caring, risk-takers, balanced and reflective.
When Carrollton first began offering the IB Program in 2005, there were twelve IB courses, 33% of the Class of 2007 participated and 95% earned their diploma. Now, the number of courses has more than doubled, 100% of the Class of 2015 participated in IB coursework, 92% enrolled in a full Diploma Program and 98% earned their diploma. Carrollton's IB diploma program includes a Bilingual Diploma, IB Language A: Language and Literature (offered in English, French and Spanish), a range of world language classes, (IB French, IB Spanish, IB Mandarin) science classes (IB Biology, IB Chemistry, IB Physics), math courses (IB Math Studies, IB Mathematics SL and IB Mathematics HL) and history courses as well as art electives including IB Visual Arts, IB Music, IB Theater, IB Dance and Information Technology in a Global Society to name a few. The compelling range of courses on offer has contributed to the increased interest in and access to the program.
Students enrolled in Carrollton's IB Diploma program are not only engaged in rigorous course work across the disciplines, they are asked to move beyond classroom learning through their Creativity, Action and Service (CAS) and to make interdisciplinary connections in their Theory of Knowledge (ToK). Carrollton's commitment to single-sex education ensures that every seat in student government, on the debate team and in the engineering lab is occupied by a girl. Students at Carrollton choose from a full range of extra-curricular activities and sports. Our students matriculate and find success at top ranked national and international colleges and universities many continuing onto post-graduate studies. Faculty demonstrate excellence in their craft and are leaders on an international stage. They are assessing work from around the world as accredited members of the IB Educators Network and presenting at national and international conferences.
Carrollton School of the Sacred Heart is a member of the Florida Council of Independent Schools (FCIS), the professional education association for independent schools throughout Florida, the Florida Kindergarten Council (FKC), the Southern Association of Colleges and Schools (SACS) and the Council on Accreditation and School Improvement. Carrollton has been an International Baccalaureate World School since April 2005 and is also a member of the Network of Sacred Heart Schools, the National Coalition of Girls' Schools, the National Association of Independent Schools, and the National Catholic Education Association.