Sponsor Insight
4Geeks Academy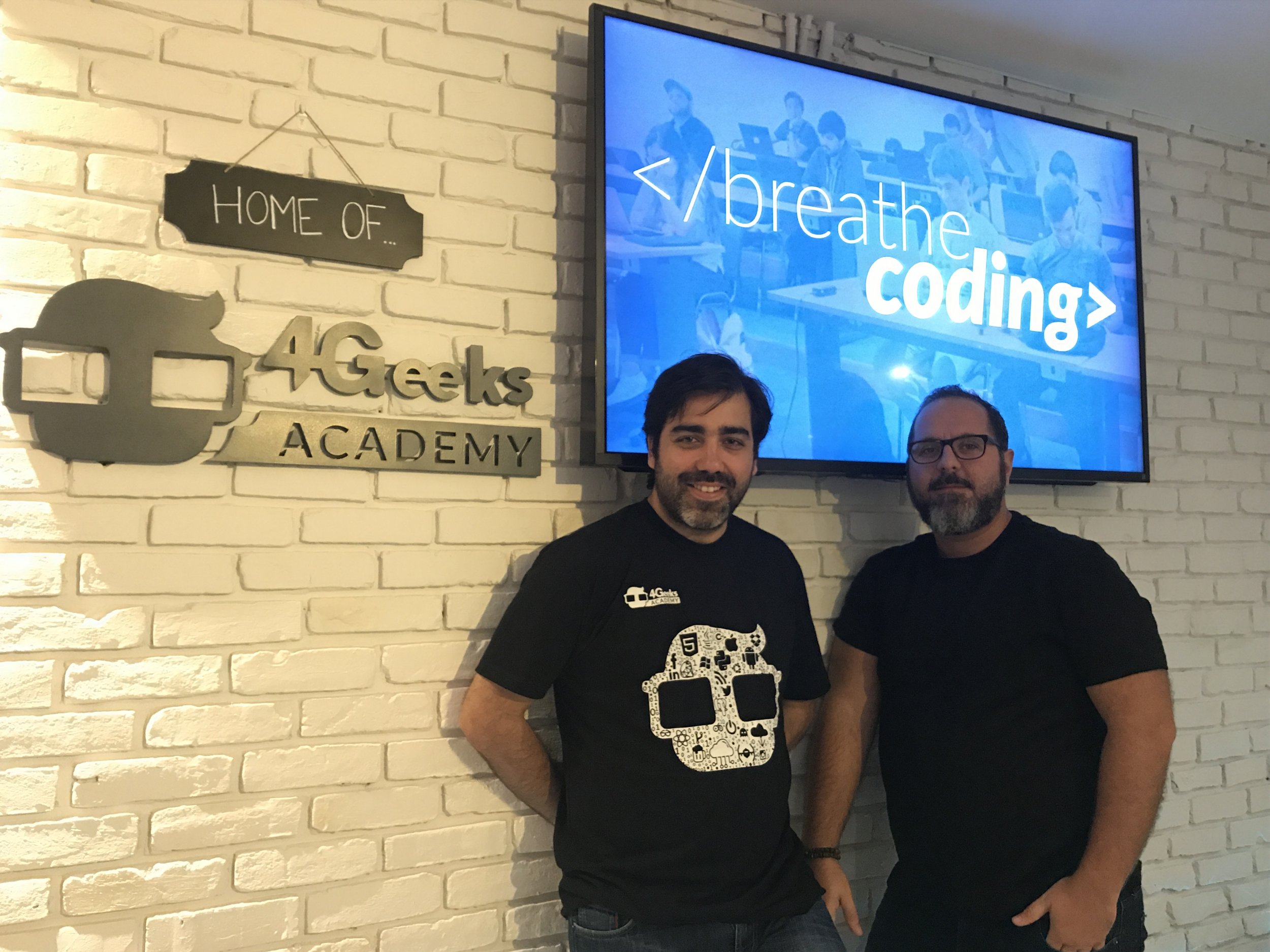 Breathe Coding. That is the motto of 4Geeks Academy, because they understand that in order to become a developer one has to become part of the coding culture. With a forward-thinking mindset and a well-defined vision, 4Geeks Academy is evolving into a strong solution for potential coders to begin their journey to become software developers.
The 4Geeks Academy team recently decided to set up their international headquarters in Miami. No longer a city known just for tourism, parties, and an extravagant lifestyle; Miami is becoming a place where technology and the startup ecosystem is growing faster than those of any other city in the US.
4Geeks is providing a new approach to teaching coding that not many other educational organizations are doing. A Full Stack Web Development program is the ground floor of what they claim is the "best syllabus in the city", based on JavaScript and a stack of 25 frontend and backend technologies including HTML5, CSS3, GIT, PHP, Webpack, ReactJS, WordPress, Laravel, and MySQL, among others.
Not another coding bootcamp…
Most students choosing to study coding already have a job, a family, or some other duties that take up a lot of their time. They are usually looking for something convenient that fits into their already-packed schedules. What 4Geeks Academy provides is a blended education leveraging two proven formats: part-time training and flipped classroom. The methodology combines a mixture of four cornerstones:
1. Flipped Classroom: theory is delivered through video, animation, images, and infographics. Class-time is then used to debate, build projects and mentor over practical exercises.
2. 1-1 Weekly Mentorship: every student has the opportunity to have regular conversations with a mentor.
3. 1:7 Student Ratio: An intimate setting provides the faculty with the opportunity to adapt to each student's particular pace.
4. Talent Tree: The syllabus maps out 44 skills, where students earn points towards each skill in a gamified fashion.
What we love most about 4Geeks is the gamification behind their curriculum. They've made learning fun, and have mastered the art of showing how coding skills can fit into everyday life.
Two founders obsessed with quality before anything else...
Alejandro Sánchez and Marcelo Ricigliano are the co-founders of 4Geeks Academy and they only have one focus: have the best program of the city. Then, everything else. They recognized the need for life balance for those looking to learn new skills, and began working on creating an efficient alternative to the traditional options we've all seen. They knew that their solution had to accommodate busy schedules, but provide the best possible education for those looking to change or enhance their life.
Alejandro and Marcelo have been devoted to entrepreneurship since 2009. Alejandro is the current CEO of 4Geeks and is known for his relentless work ethic and a broad strategic perspective. Marcelo, on the other hand, is the VP and is a stubborn entrepreneur who doggedly pursues the "why" behind every thought. While he was CEO of Vikua, it was recognized by Forbes as one of the 30 most promising startups in Latin America. They have been building startups since 2009, with exits, successful stories and great failures as well.
4Geeks Academy: What they are building​
Even though Miami is now the global headquarters for 4Geeks Academy, they already have locations in two other cities: Caracas and Maracaibo. Across four ongoing programs, they've taught over 250 graduates. In Miami, with the Miami Dade College School of Continuing Education (Interamerican Campus), 4Geeks has built a strong program that is already celebrating their fourth cohort!
Over the next few weeks, Marcelo and Alejandro will be launching their new Location in Downtown Miami at Starthub Miami. This program is offering a unique value, (quality + methodology + financing options + price) aimed to scale among the best coding bootcamps in the region. They have been approved -recently- by the Commission for Independent Education of the Florida Department of Education, and they are already working towards opening a couple of new Locations in South America and Florida during the next 12 months.