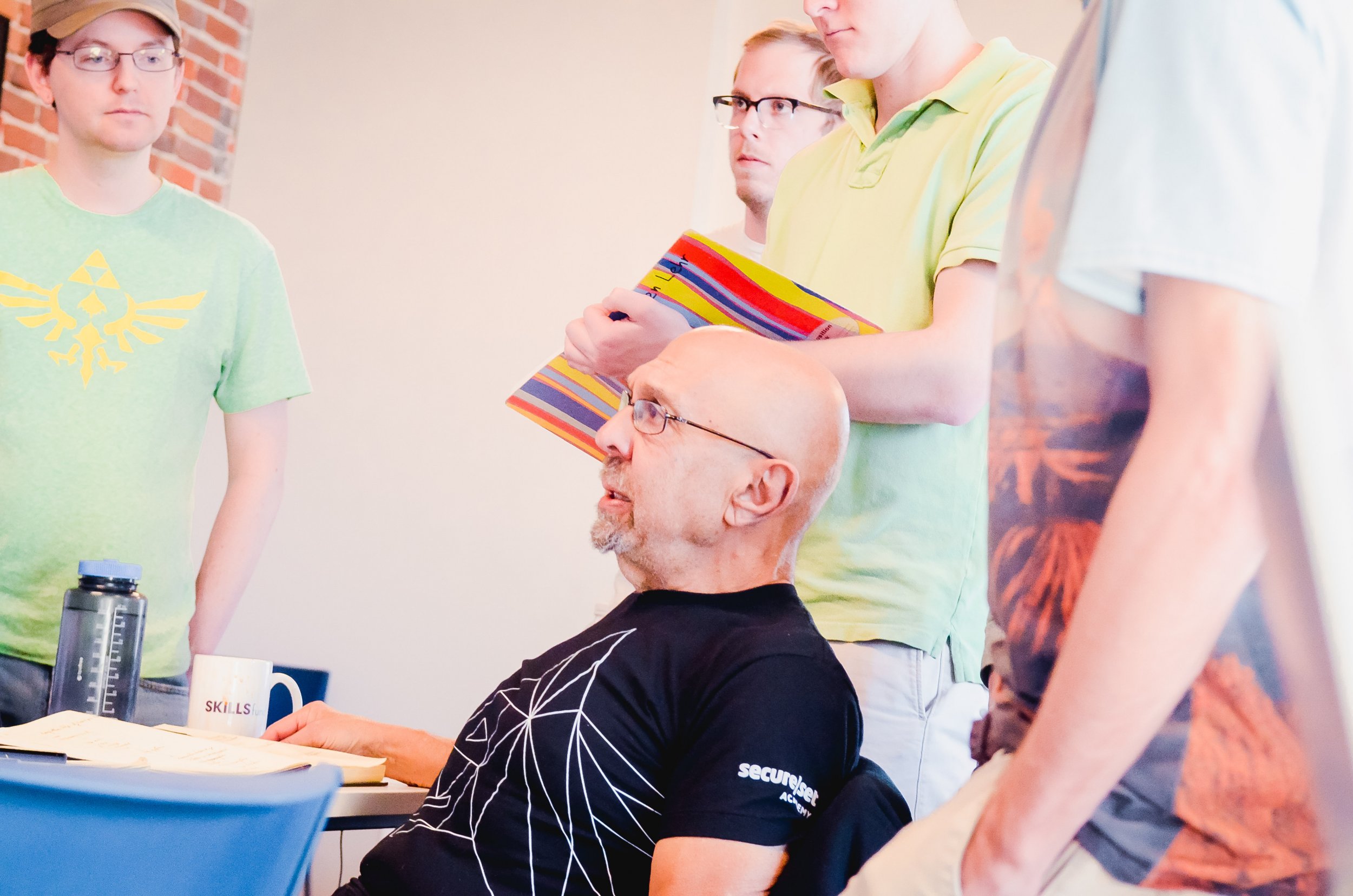 Proving the Best Model for Creating Environment-Ready Cybersecurity Pros
SecureSet First to Pilot Hybrid Educational Approach that Prepares Students for Proficiency in Weeks
With a drumbeat of national stories about expensive and dangerous security breaches, the current cybersecurity landscape can be summed up in about four words: The bad guys are winning.
More than 300,000 cybersecurity jobs in the US are currently unfilled as corporations, the government and educators all scramble to answer the same question: How do we educate and train people who can meet the threat?
Dr. Bret Fund advanced his answer to the challenge in 2014 when he co-founded SecureSet — a private cybersecurity education company — in Denver. The former professor and entrepreneur saw an urgent need for creating an educational model that could more quickly translate front-line cybersecurity challenges into curriculum — and students — that could meet the challenges.
Postsecondary cybersecurity degrees and certificate programs abound, but entry-level pros often have to be retrained because narrow technical training or theory-heavy education do not make environment-ready pros — or provide an optimal career path for IT people eager for a place on the front line.
100% Career Placement in Wide Variety of Cybersecurity Roles
To date, 50 students have completed SecureSet's CORE Technical program, an 800-hour program that prepares students for security engineer, analyst, pen tester and consulting roles. All have received job offers.
Acquiring cybersecurity tradecraft on top of an IT background can take years; CORE students compress that time to months, receiving an intense blend of theory and practice that includes network security, system security, applied crypto, compliance, threat intelligence and more.
The program is informed by SecureSet's community of 37 hiring partners, comprised of leading cybersecurity firms and consultants. This hybrid theory/practice model is technical in nature and attracts students with a wide array of backgrounds: IT people who were laid off in other sectors or just got bored; veterans who served in technical capacities across the four major branches of service; self-taught hackers with technical skills but no formal training; and college graduates who want hands-on instruction to put a fine edge on the theory they learned at a university or college.
This May, SecureSet also became the first in the nation to launch a HUNT Analyst program, opening the field up to fast-track employment for people with non-technical backgrounds. Hunt analysts are creative data sleuths who work alongside security engineers and other technical roles to analyze IT environment activity, find areas of vulnerability and set traps for hackers who try to compromise sensitive corporate and government systems.
"There's a paradigm shift to 'offensive security' that cuts down the time required to detect and respond to hackers," explains Fund. "Hunt analysts leverage research and analytical skills — which you find across math, social science, and business disciplines — and apply creative, lateral thinking to catch things that purely technical personnel and traditional methodology might miss."
Turning Curiosity into a New Career
Brooke Andrist graduated with the inaugural cohort of SecureSet's HUNT Analyst program this year, arriving with a background in analytics, account management and a wealth of curiosity.
"I decided to leave a company I'd been with for seven years and make the leap to cybersecurity," said Andrist. "It took three very intense months of classes, labs, studying and interviews to make my goal a reality."
Andrist excelled in the program, completing a capstone project for the program that allowed her to land one of the most prestigious entry level roles of any SecureSet graduate to date with an information security company that provides endpoint security, threat intelligence and incident response services worldwide. Andrist's is just one of the many accelerated paths to secure careers — and a more secure country.
SecureSet currently operates campuses in Denver and Colorado Springs, with a third campus coming online soon in Tampa. For more information, visit secureset.com